2020 Accomplishments & Yearly Review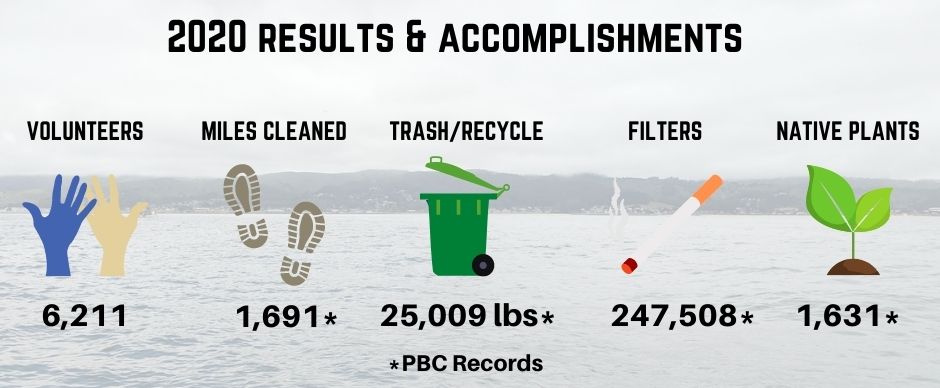 This was a tough year, yet the numbers are astonishing!
We all had to adapt and become more creative. Thanks to our Board of Directors, Active & Junior Members we were able to turn this sad year and challenging year into rewarding and positive actions.

Raising Awareness for the Albatross
2020 was the year of the Albatross. To represent this Earth Honoree, we virtually hosted 2 lectures one with Caren Loebel-Fried who shared her experience counting the albatrosses from the Midway Atoll in Hawaii and Ted Cheeseman who mostly talked about how to track whale but also shared his albatross sightseeing experience. Both talks where highly attended with up to 400+ attendants.
If you missed these lectures, here is your chance to watch them!
New & Here to Stay: Street to Beach

When COVID-19 started last year we had to cancel all of our monthly programs (10 beach cleanups with naturalists and our habitat restoration) but our Board of Directors reacted right away and with the help of our active members we launch our now famous: Street to Beach Cleanups program. And this program saved the year! It became popular and so loved by the community that we are happy to say that the Street to Beach is here to stay.
From Earth Day to Earth Month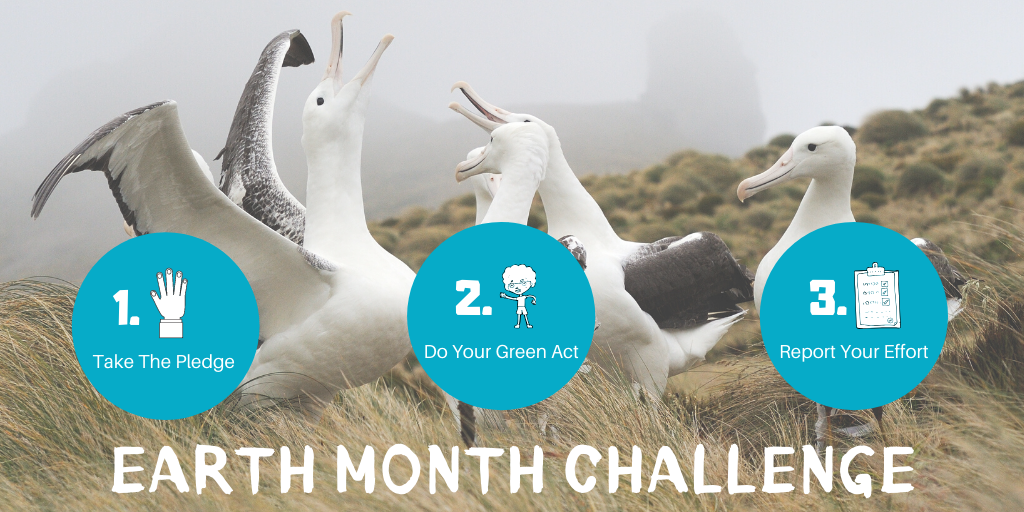 This was a heartbreaking moment.
Every year for the past 20 years, we celebrated Earth Day by offering series of actions in the morning and bringing the community together in the afternoon with the EcoFest. Cancelling this year celebration was very sad but necessary.
To encourage the community to remain positive we created a new campaign and converted Earth Day into Earth Month challenge. We had a great level of participation. People of all ages took actions, made pledges and shared the spirit with their neighbors from their home.
Coastal Cleanup Month & Clean Swell App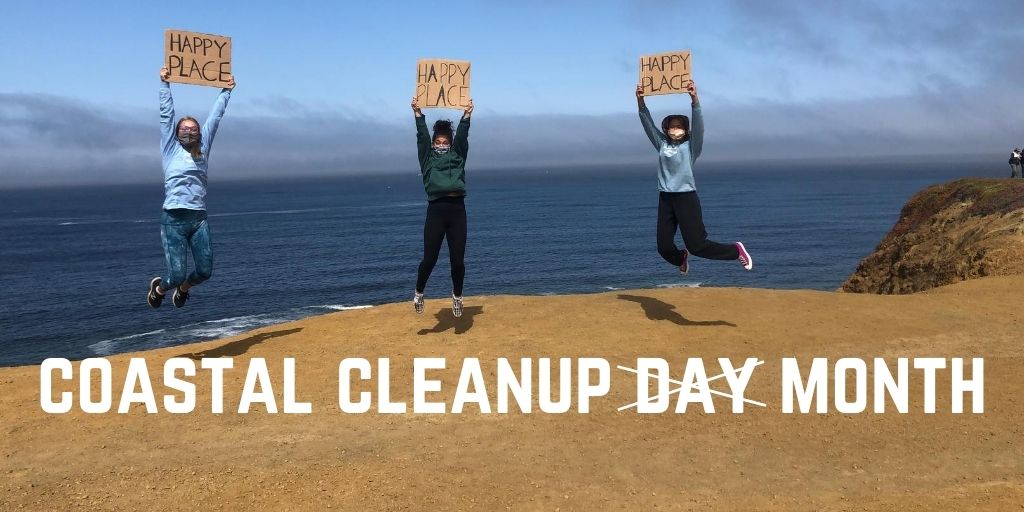 Once again, we had to cancel and important day: Coastal Cleanup Day. But here again we were able to transform 1 day of action into an entire month making September Coastal Cleanup Month and inviting everyone to care for their Happy Place. Yet, the best of all was the discovery of the Clean Swell app which we now use all the time to track results and collect litter data. This incredible tools is also used by lobbyists, politicians and scientists to track trends and pass bans.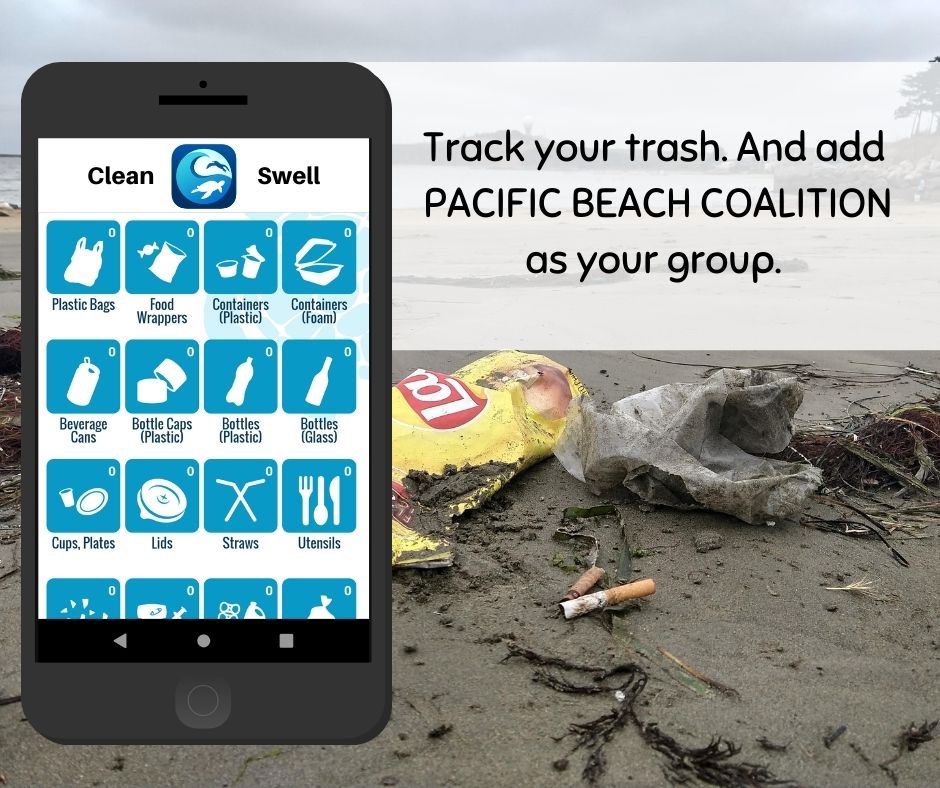 Coastal Cleanup Month was a real success and here are some results:
370 Cleanups Done
1,743 LBS of Trash
109 Miles Covered
12,409 Cigarette Butts Collected
2,412 Food Wrappers Picked Up
781 Plastic Bottles Found
2021 Also the Year of the Albatross
Because we had to cancel a lot of our events, we decided to also honor the Albatross in 2021. These majestically birds need our help!
If you want to learn more about them, check out our resource pages. We also collected a bunch of super interesting fun facts and if you are in need of activities, here is our Teacher Toolkit.
Thank you all for making 2020 a more positive year. Thank you for your enthusiasm. Thank you for your support. Thank you for making a difference with us.