Linda Mar Beach Cleanup, Pacifica – 3rd Saturday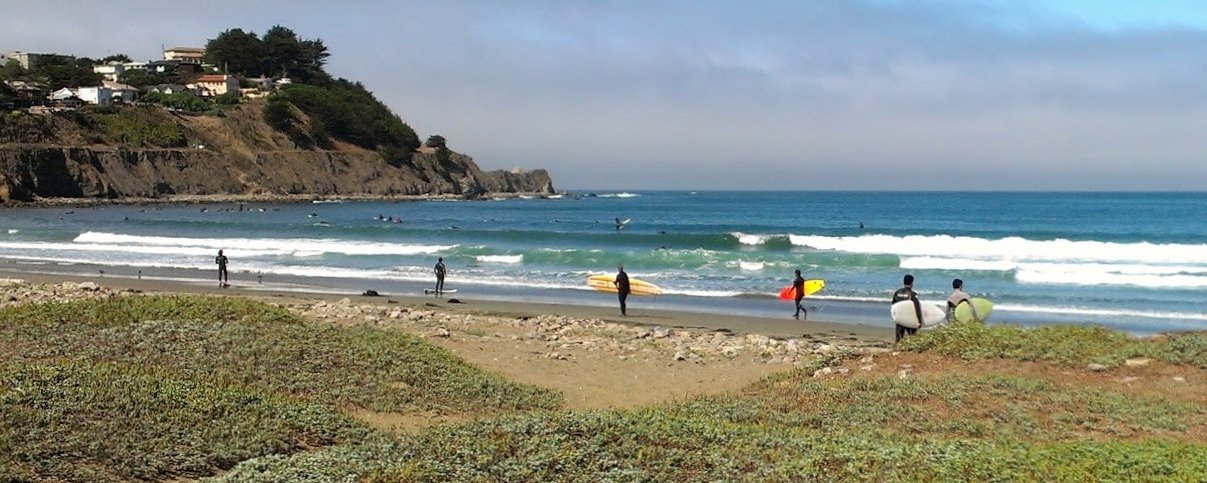 Linda Mar State Beach Cleanups Schedule – 9am to 11am
| | | |
| --- | --- | --- |
| January 21st, 2023 | February 18th, 2023 | March 18th, 2023 |
| April 22nd, 2023 – Earth Day | May 20th, 2023 | June 17th, 2023 |
| July 15th, 2023 | August 19th, 2023 | September 16th, 2023 – Coastal Cleanup Day |
| October 21st, 2023 | November 18th, 2023 | December 16th, 2023 |
Please note that the cleanups happening for Earth Day and Coastal Cleanup Day happen off schedule.
Join the movement, Junior Site Captains and Assistant Site Captains needed. Learn more today!
About the Linda Mar State Beach in Pacifica:
Also known as Pacifica State Beach, Linda Mar is a wide crescent-shaped beach favored as a local surfing spot, and one of the most loved and used beach in Pacifica by residents and visitors alike. Located adjacent to Highway 1, it features a coastal trail stretching along the beachfront to enjoy from one end to the other, and is critical habitat for the threatened Western Snowy Plover. In addition to beach cleanups, it is the site of native habitat restoration events providing hands-on learning experiences for participants.
Site Captains: Jim, Ana, Julie, Antony, Juliana & Marlee.
About the Cleanup:
Time: Saturday from 9am-11am. Super heavy torrential rain may cancel cleanup.
Where to Meet: At the southern end of the main parking lot (near Taco Bell).
Parking: Fee to park. However, when you check in, site captains provide a parking pass good for use during your participation in the cleanup. Should you stay beyond cleanup hours, fees apply. The daily fee to park one vehicle in the Parking Lots through June 30, 2020 is $7 for a period of less than 4 hours and $9 for a period of more than 4 hours (or all day).
Cleanup Areas: The parking lots, promenade and the beach.
Supplies: Volunteers are encouraged to bring their own buckets and reusable gloves. Extra gloves, buckets, pickup sticks and specific tools for this site cleanup will be provided while supplies last. Because we are never sure of the weather, make sure to bring extra layers, a hat, sunblock, water and snacks.
Litter: Expect picking small and large pieces of trash from this popular beach site. Each year, Post 4th of July Cleanups also take place to remove toxic fireworks debris before it washes out to the ocean and becomes harmful marine debris.
Restrooms: Yes (with outdoor showers at parking lot). Open 6am-10pm.
Special Regulations:
Dogs: Permitted on leash on beach. Use caution around the seasonal fencing installed to protect the federally endangered western snowy plover. Please be responsible and pick up your dog waste.
Be sure to read through the Cleanup Guidelines before attending a cleanup.
More questions? Read our Beach Cleanup FAQs.
Would You Like to Join Us? To make sure we bring the right amount of supplies, to be more efficient and conserve paper, please complete our online form. It will only take you a few seconds. Sign up here!
Save
Save