Careers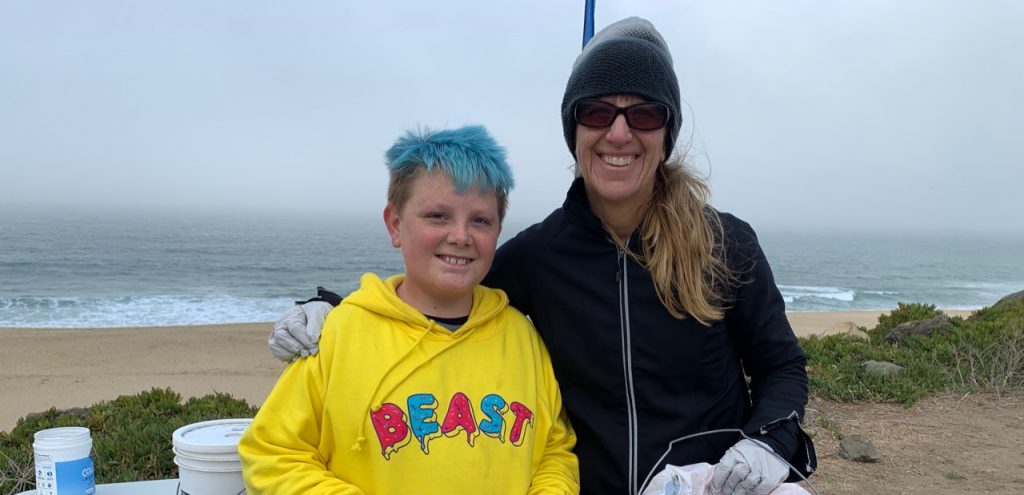 The Pacific Beach Coalition is a growing community of Earth Heroes who are passionate about protecting and preserving the health of our ocean, beaches, wildlife and coastal environment. Together we're a powerful force for positive change, building and delivering a model for sustainable environmental stewardship and kinship among all ages through advocacy, education, community building, and citizen action in the Bay Area. Our current mission is to preserve the ocean, coastal habitat, and wildlife, while ending litter through advocacy, education, community building, and citizen action. The Pacific Beach Coalition is a registered 501(c)(3) non-profit organization. The Pacific Beach Coalition is an environmental change maker in the Bay Area and has been operating to achieve this mission since 1997.
We are consistently looking for Ocean lovers to keep the Pacific Beach Coalition thriving, so check the position(s) we have currently have open!
CO-EXECUTIVE DIRECTOR
PBC is a highly regarded organization in the SF Bay Area. We are looking for a collaborative leader to help the organization grow.
Position Description|
The Executive Director (ED) will work alongside the President to lead the organization and fulfill its mission and vision. The ED will focus primarily on finances, fundraising, and business operations to support the organization's growth.
Specific Responsibilities
Collaborate with the President and Board of Directors to identify, create, and implement strategic plans to actualize business objectives.

Direct annual planning, scheduling, and budgeting for programs, fundraising, and marketing activities.
Assist with funding of a program to increase outreach to underserved communities.

Recruit, train, and manage talented staff and volunteers to lead critical programs and functions.
Ensure the financial health of PBC by:

Developing funding sources and opportunities including grants, corporate sponsorships, individual giving campaigns, memberships, etc.
Leading budgeting, financial planning, and reporting.

Monitor business operations, ensure employees and business practices comply with regulatory requirements.

Optimize PBC operations and current processes.
Manage accounting and HR functions, with the support of a part-time bookkeeper.

Nurture the organizational culture, promoting transparency and collaboration. Identify potential risks and opportunities within the organization to protect business interests.
Oversee marketing strategy and implementation, with support from the part-time Marketing Director.
Experience and Skills Desired
Strategic planning and business operations, including guiding a non-profit or governmental organization to grow and scale
Proven track record of fundraising for community based non-profit organizations
Experience in (or passion for) ecology, environmental science, environmental studies, or other relevant fields
Strong leadership, communication, and interpersonal skills
Eagerness to educate others
Bilingual is a plus
Preference for local applicants
Schedule Expectations
Flexible, with evening and occasional weekend availability as needed
Diversity & Inclusion
PBC deeply values and is committed to sustaining and promoting diversity. We welcome, embrace and respect diversity of people, identities and cultures. We are committed to fostering an organizational culture of diversity and inclusion.
It is PBC's policy to promote diversity in recruitment and hiring. We provide an equal opportunity in recruitment and employment to all individuals and will consider candidates without regard to race, ethnicity, gender, religion, sexual orientation and identity, national origin, age, military or veteran status, disability or any other legally protected status; and without discrimination based on socioeconomic, marital, parental or caregiving status, or any of the previously listed characteristics or statuses.
PBC values the diversity of its job candidates, staff, board and volunteers. It rejects any form of harassment, discrimination, retaliation or oppression. We encourage and require respectful communication and cooperation. Our organization is dedicated to sustaining and promoting diversity with respect to recruitment, hiring, placement, promotion, training, provision of compensation and benefits, management of organizational activities and general treatment during employment.
PRO-BONO LEGAL HELPER
The Pacific Beach Coalition is seeking a lawyer to work with us on a pro-bono basis for a small project reviewing our event waivers and associated policies to ensure that we are in compliance with all legal requirements. We estimate the project to be about five hours of work, including discussion with a staff member.
TO APPLY
Interested candidates should submit application materials to info@pacificbeachcoalition.org, including a resume and cover letter that demonstrates your experience and passion for the position.
We are always looking for passionate individuals. So if you need an internship or would like to volunteer for a specific position based on your skills, please send us an email with your resume and cover letter. We look forward to it!
Thank you for your interest in the Pacific Beach Coalition.