2021 Incredible Successes and Accomplishments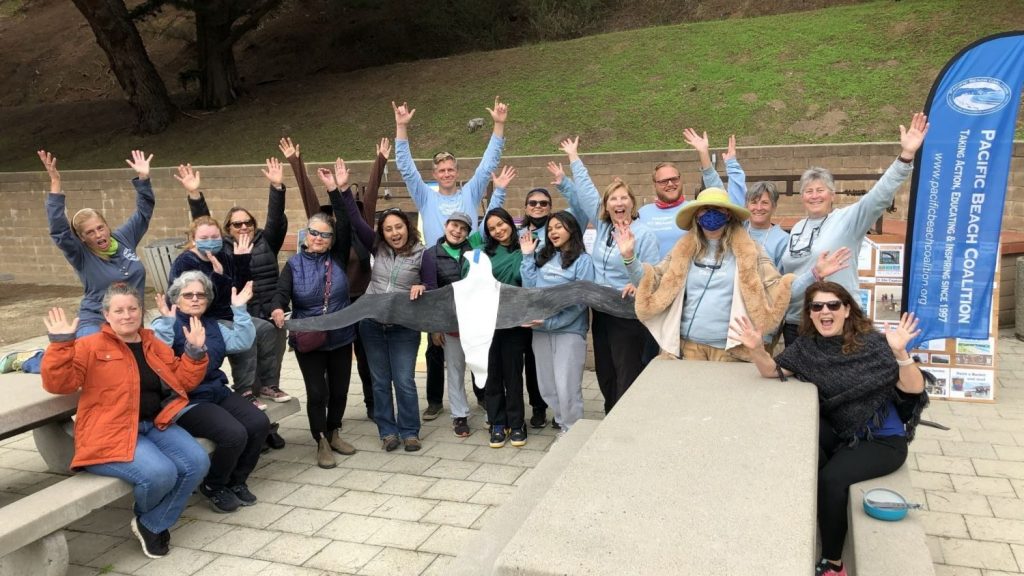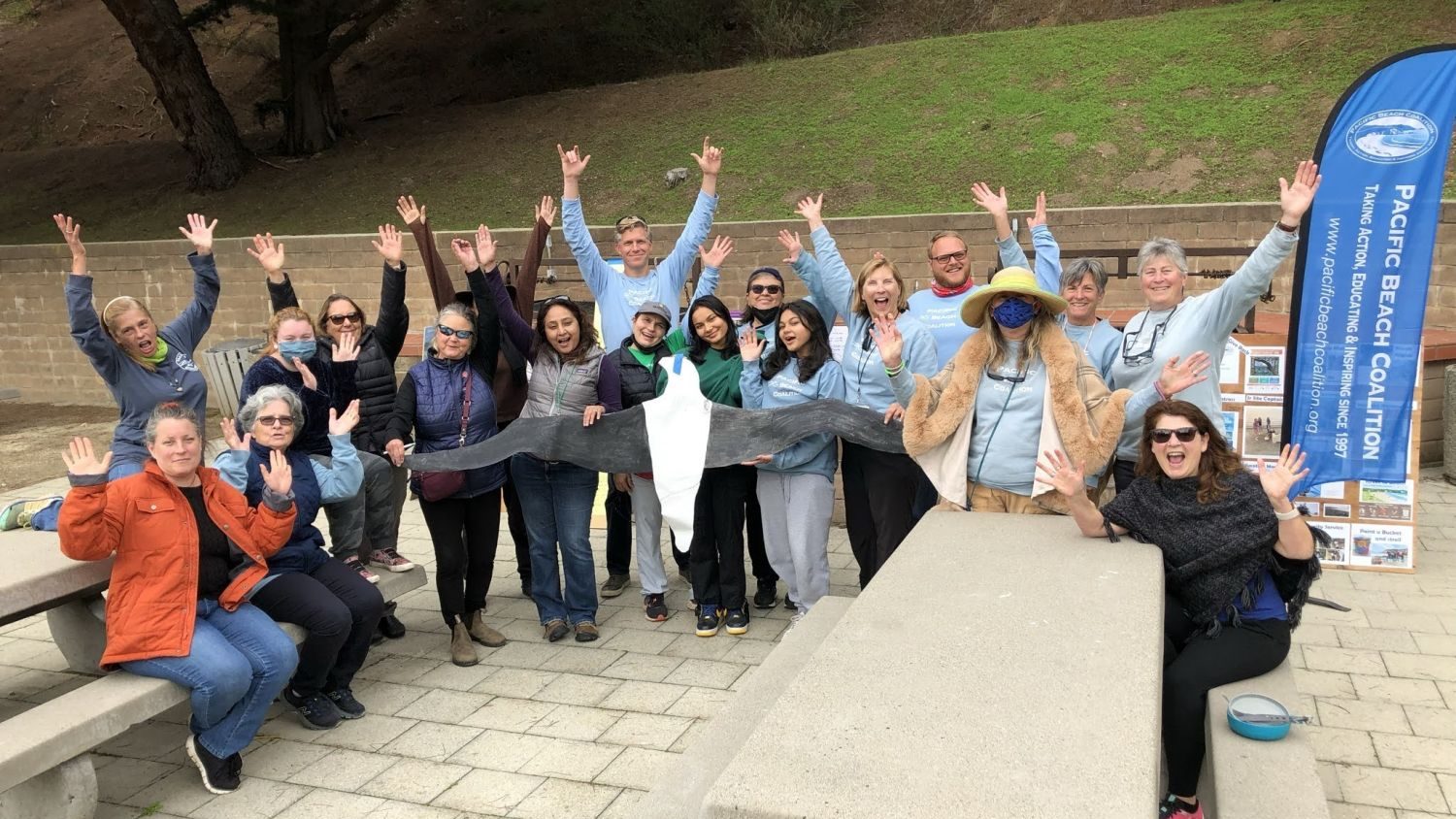 We are so excited to be approaching the holidays and the end of the year. We had a wonderful time leading our beach cleanup and habitat restoration events, working with our youth Jr Albatross members, encouraging you to join the Street to Beach cleanup program, educating you about the albatross and sending so many cigarette filters to Terracycle, among so many other activities. As always, our efforts are always to help the ocean, the earth and the people depending on both.
We are extremely proud of what we accomplished so far this year and feel grateful every time we receive a positive quote, feedback or donation. As a volunteer or financial contributor, you give us the strength to carry on with our mission and in exchange, we strive to give you cleaner beaches to enjoy, healthier wildlife to admire and hopefully, knowledge to share with your family and the community.
So thank you for caring for our ocean.
Programs in Numbers
Engaged 12,251 volunteers of all ages
Discarded 46,657 lbs of trash and recycled 2,205 lbs thanks to our monthly beach cleanups and Street to Beach Cleanups programs
Collected and recycled 202,810 cigarette filters
Disposed of 11,431 lbs of green waste through our monthly habitat restoration and MLK Day of Service events
Earth Day became Earth Month with 288 cleanups done all over the West Coast by 868 volunteers
Coastal Cleanup Day engaged 728 volunteers who picked up over 1,500 lbs of trash
The 660 Give Back volunteers collected 1,131 lbs of trash and 9,331 cigarette filters
Our Street to Beach Cleanups program turned 1 this year and since its inception our 8,106 volunteers picked up 38,600 lbs of trash from all over the West Coast
Habitat Restoration Highlight
Our native habitat restoration events are part of our field programs and serve as an important component of our education programs. They provide a unique hands-on experiential learning experience for participants of all ages who gain a greater appreciation for nature and preserving habitat, wildlife and the coastal environment.
Coastal sand dunes are among the most dynamic and fragile natural formations relying on our commitment to protecting and preserving them. Native plants are believed to host up to 400% more insects by mass as a food source than non-native plants.
Restoration is vital to a healthy ecosystem and protects the beach, shorebirds, and wildlife. In Pacifica, restoration is critical for supporting the wintering habitat of the threatened Western Snowy Plover population as well as the coastal bees.
Restoring our coastal landscape involves removing non-native invasive plants and weeds to make way for planting coastal native plants (i.e., beach sage, seaside daisy and strawberry) to maintain, increase and sustain rich biodiversity.
2021 Main Successes
Organization of 9 beach cleanups & 1 habitat restoration event per month with supplies and a team of site captains and junior site captains from Daly City to Half Moon Bay.
Restoration and conservation of the native coastal trail in Pacifica with educational signage from Linda Mar to Rockaway.
Maintenance, storage and purchase of new supplies for weekly beach cleanups and habitat restoration events.
Management of our team of certified naturalists hired to provide education to all the volunteers who come to our events and beach cleanups.
Organization of this year's Earth Month and Coastal Cleanup events inspiring hundreds of volunteers with team of site captains and certified naturalists.
Organization of virtual assemblies in classrooms and related lessons and resources to teach students and parents about marine litter and this year's Earth Honoree, the Albatross.
Ongoing creation of educational materials for teachers and home schooled children.
Yearly Butt Blitz campaign to increase awareness about cigarette filter litter and collection with recycling of 200,000+ filters per year.
Ongoing coordination of a youth program engaging 10-15 teenagers to lead ecological activities with their peers and schools.
Year round organization of the Street to Beach program involving thousands of volunteers in and outside of the Bay Area to cleanup their happy place.
Approval of 1000+ community service hours for students doing their own cleanups from all over the West Coast.
Bringing Smiles Through the Pandemic