Native Habitat Restoration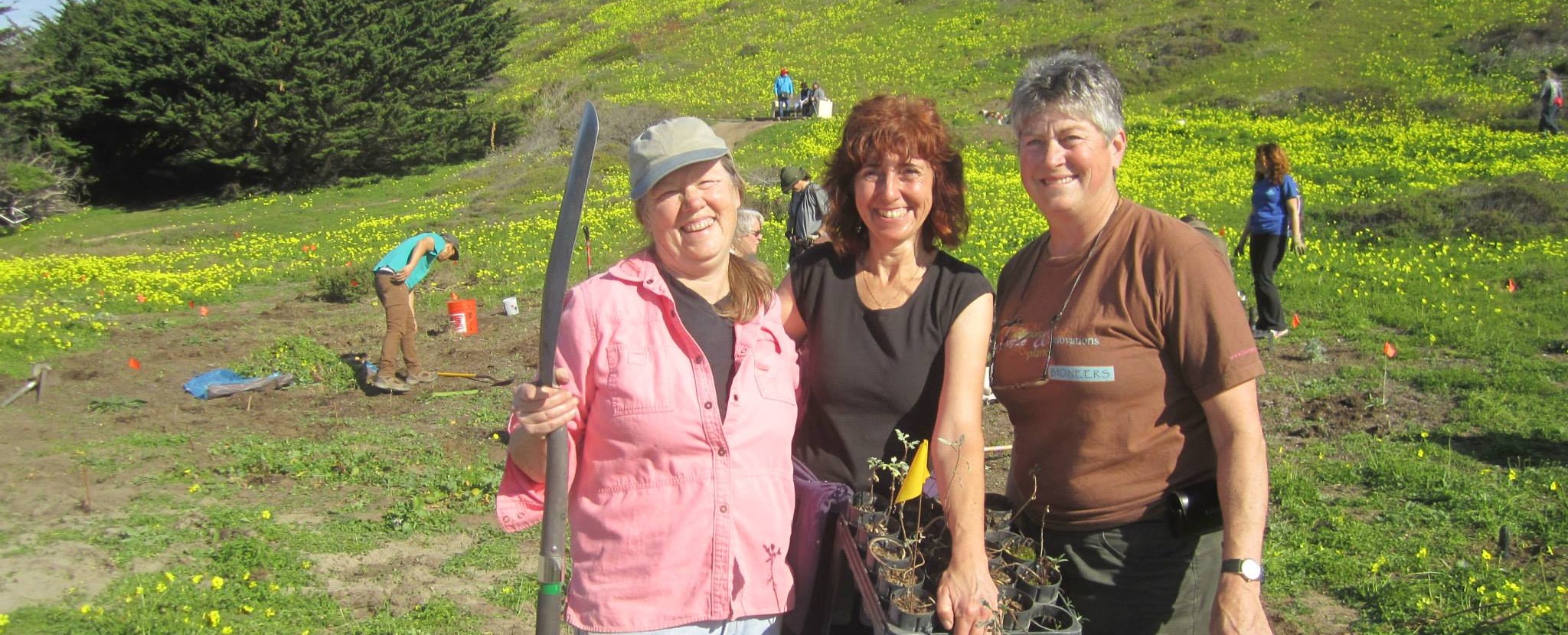 Our trained site captains lead monthly Native Habitat Restoration Program in Linda Mar, Pacifica and thanks to our Plant Funds and your generous contributions, each year, we are able to remove bad weed and replace them with native and local plants. Check our online monthly calendar for specific dates and times.
Linda Mar Habitat Restoration
Held on the last Sunday of every month, 10am-Noon. Meet at the corner of Crespi and Highway1.
Rockaway Switchbacks Habitat Restoration        
We are looking for site captains to reinstate this habitat restoration. If you are interested or have any questions, please contact us as info [at] pacificabeachcoalition.org
MLK Planting Event
Every year during the Martin Luther King weekend, we organize the biggest planting event of the year. We gather small plants that have been babysitted by our volunteers for months and we all regroup on this particular day to introduce them to their new habitat. This event is a joined effort and all the community contribute. So save the date and sign up today!
Between the stalwarts who have been planting for nearly two decades and all the folks who have joined lately, approx. 20,000 native plants have been planted. The transformation of Linda Mar Beach from iceplant to the beautiful, native dunes is unfolding before our very eyes!
To learn more, see our FAQs for answers to most questions about joining our field programs.