Join the Movement. We Are Recruiting!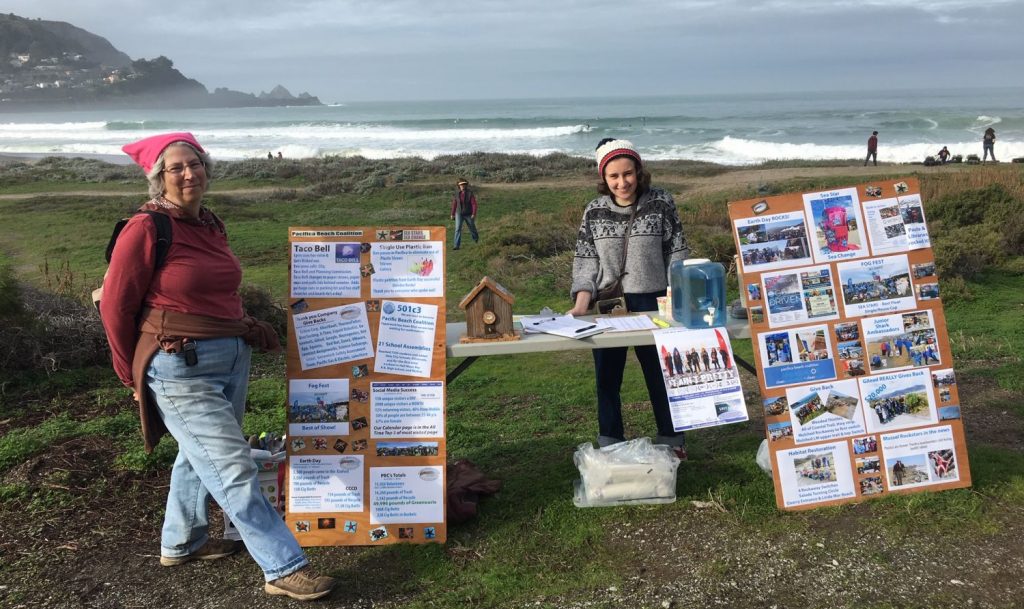 Did you know that by 2050 there will be more plastic than fish in the ocean?! If we want to slow down (and stop) plastic and litter from entering our ocean, we need to keep educating adults and kids about how they can reduce their plastic footprint. This is why we are looking for site captains to join our team. Together we can inform the public and show them how our ocean is being affected by our daily actions. We can give them tips on how to reduce their plastic consumption and educate them about marine litter.
We currently have a couple locations and areas in need.

Site Captains Needed.
These locations are in need of new site captains to lead the beach cleanups once a month on your own schedule.
Montara State Beach, Montara
Miramar Beach, Half Moon Bay
Fort Funston, San Francisco
Assistant Site Captains Needed.
These locations are currently in need of assistants to help support the current site captains with the possibility to become the lead site captains:
Linda Mar, Pacifica
Montara State Beach, Montara
Sharp Park, Pacifica
Junior Site Captains Needed.
Junior site captains can join any of our current locations from Mussel Rock Daly City to Surfers Beach, Half Moon Bay. This is a great way to get community service hours for school!
Esplanade, Pacifica
Sharp Park, Pacifica
Montara State Beach, Montara
Surfers Beach, Half Moon Bay
Harbor Beach, Half Moon Bay
We are Expanding a Little More South!
Slowly but surely our goal is to take over the entire West Coast! But first step first, we will start with more beach cleanups in Half Moon Bay. So, if you would like to start your own beach cleanups this is a great opportunity for families, businesses or groups!
On our list of new locations:
Cowell Ranch Beach and Purisima Trail,
Pelican Point, Bluff and Coastal Trail,
Mirada Surf Beach & Bluff, including Cabrillo Hwy,
Elmar Beach, Bluff and Coastal Trail,
Mavericks.
Don't Be Scared, We Provide Support & Training.
Training, supplies and support will be provided. If you are taking over a new location, we will assist you and you can make your own schedule. It doesn't have to be every month. Even twice a year, is better than nothing!
Here are more information about the training and all the support that we will provide for you, your team of volunteers and location.
If you are interested or have any questions, contact us by sending us an email at info [at] pacificbeachcoalition.org.
If you would like to create your own beach cleanup, here is our list of tips to have a great experience!
Thank you all for caring and for keep our ocean clean and healthy.