Mission Blue Activities and Free Lessons for Teachers and Homeschoolers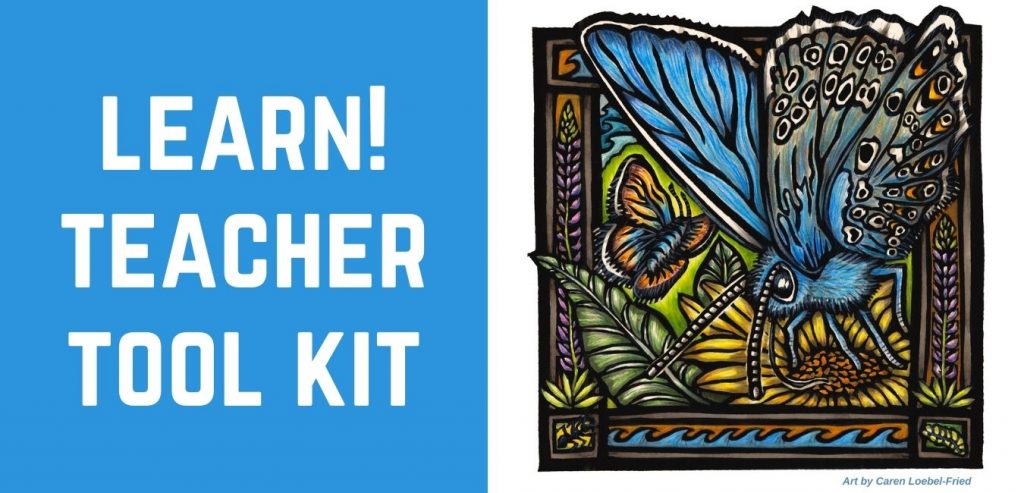 These lessons and activities have been created by teachers for teachers and people who want to learn more about these wonderful butterflies while having fun. They include topics such as Ecology, Geography, Art, English, Climate Change, and Plastic Pollution.
We've compiled virtual lessons, videos and resources here to make it easy for you to bring the Mission Blue into your classroom. Please explore!
1. Register Your Classroom or Home Schooling Practice
Bring these pollinators into your classroom or at home!
To helps us create more free materials in the near future, please register and by doing so, you can get free buttons, stickers and bookmarks for each student/youth.
---
2. Mission Blue Activity Book for Teachers and Homeschooling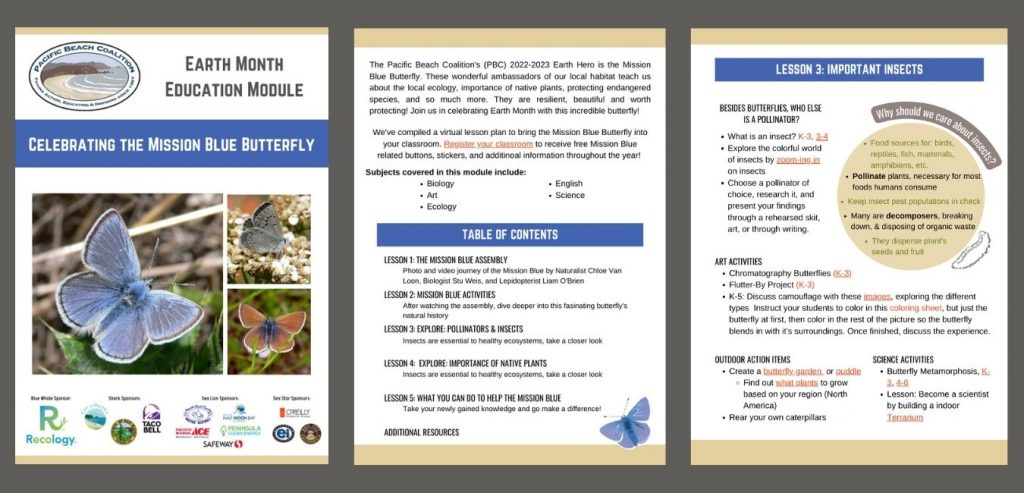 Ready to print with instruction for planning the lessons and follow up ideas to keep learning!
The Pacific Beach Coalition's 2022 Earth Honoree is the Mission Blue. These small creatures teach us about ecology, coastal health and so much more. They are endangered and native to the Bay Area! Please join us in celebrating Earth Month with the pollinators, the Mission Blue butterfly.
We've compiled a virtual lesson plan to bring the Mission Blue into your classroom. Register your classroom and receive free Mission Blue education module (PDF), buttons and bookmarks for each of your students (while supplies last).
Subjects covered in this module include:
• Ecology
•Science
• Art
• English
There is a lot of content on this PDF so it might take a couple of seconds to load.
---
3. Teacher Tool Kit And Additional Activities to Print
Educational module about the Mission Blue butterfly with activities and extra resources
Teacher Took Kit with different activities and worksheets to print about the Albatross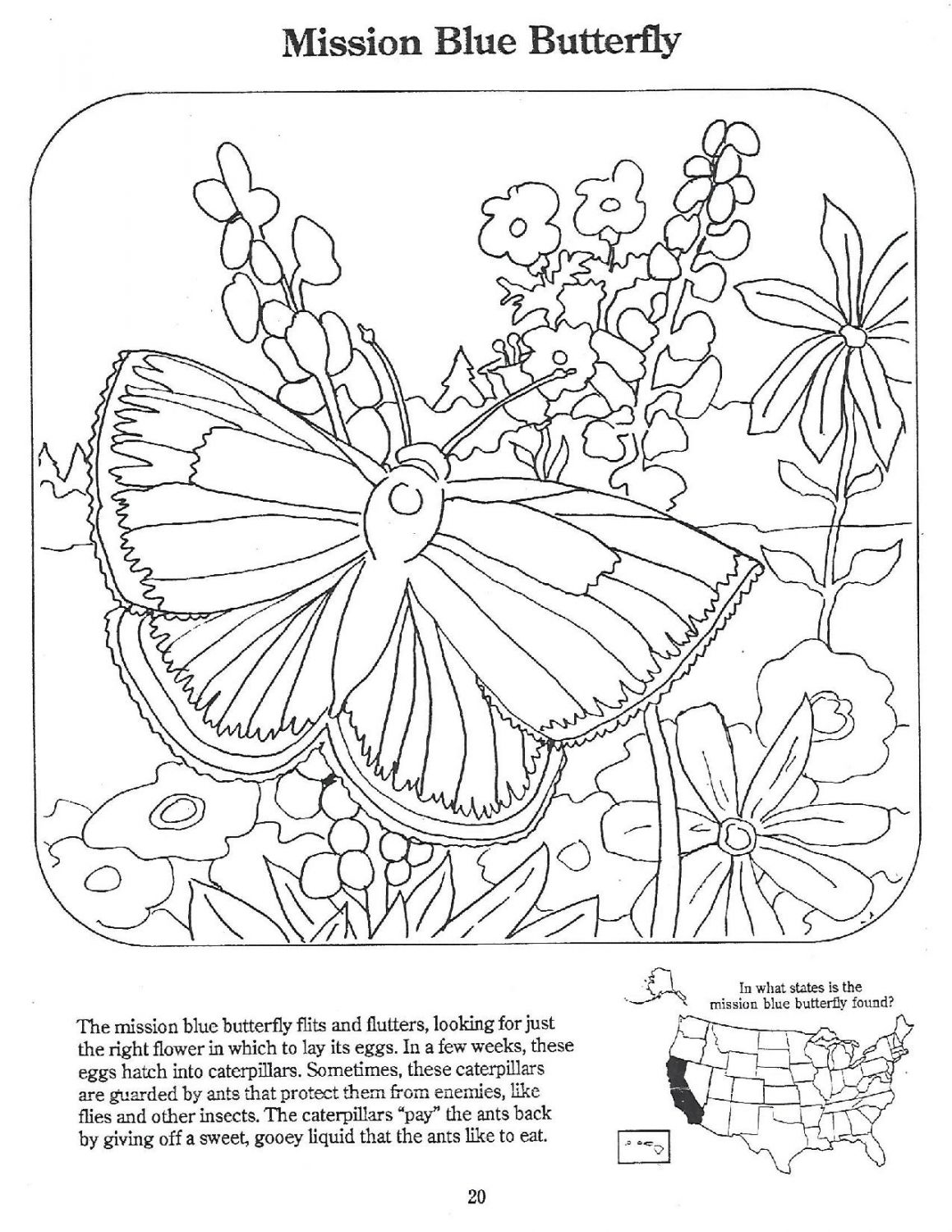 ---
4. Virtual Presentation for School Assemblies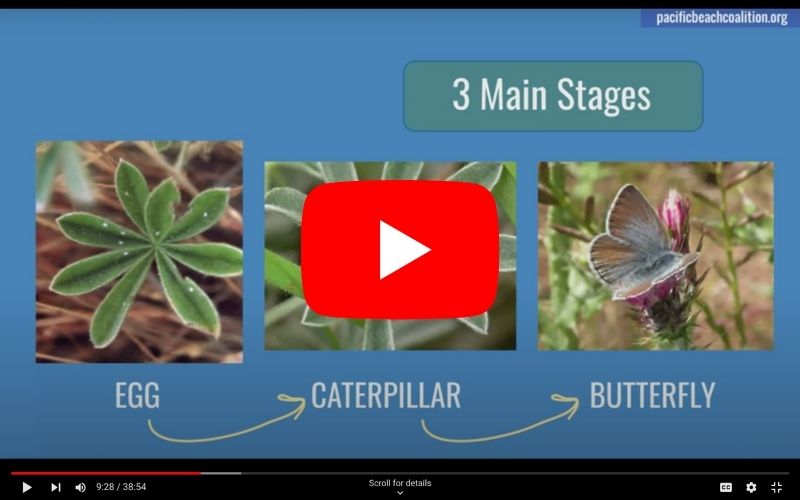 As a part of our compiled virtual lesson plan to bring the Mission Blue into your classroom, we created a 40 minutes YouTube video that shows the lifecycle of the Mission Blue butterflies, where you can spot it, why it is a special pollinator etc… This video is made of simple slides for easier understanding and learning as well as integrated videos of guest speakers.
---
Did Your Classroom Enjoy Our Worksheets?