Become a Sponsor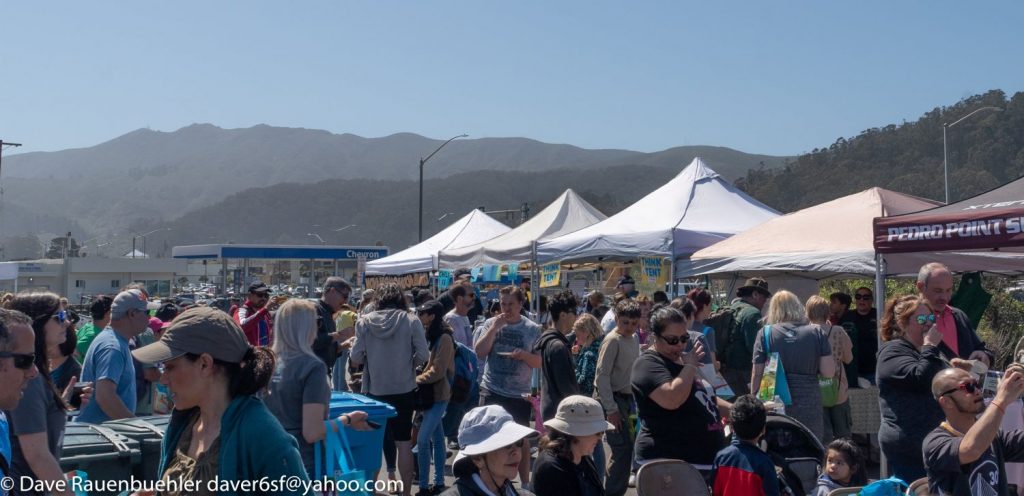 Sponsor Donation
Sponsorship Opportunities
Thank you for your interest in becoming a sponsor!
The Pacific Beach Coalition offers your company a one-of-a-kind opportunity to put your brand in front of thousands to see and to have your logo associated with an educative and trash free event! Become a 2023-2024 sponsor and invest in a greater, cleaner tomorrow.

Your generous support will:
– Continue to inspire, engage, build and educate a strong community of all ages at the event and beyond;
– Sustain our educational programs dedicated to preserving our coastal environment throughout the year, including our school assemblies, lecture series etc…
– Support our annual calendar of vitally important field programs including monthly native habitat restorations, as well as neighborhood, creek and monthly beach cleanups, Earth Day of Action, Ambassador program, Coastal Cleanup Day, etc…
Earth Day and EcoFest Sponsorship
Earth Day of Action and EcoFest are PBC's biggest events of the year where over 2,000 volunteers come clean our beaches, streets, parks and neighborhood and restore the native habitat. After the action, 5,500+ individuals and families come to the EcoFest to learn about green businesses and organizations and to participate in educational activities.
2023 Earth Day Packet Sponsorship
Get Featured on Our Website
Your name and logo of your company, business or organization and link to your website can be featured on the following pages:
– Earth Day & EcoFest Partners
– Annual Partners
– Article to be featured on the home page (Blue Whale Level)
Beach Cleanup & Habitat Restoration Sponsorship
We organize beach cleanup and habitat restoration events year round. The beach cleanups are part of the California Coastal Commission Adopt-A-Beach program and we remove litter for each beach once a month. We currently have 2 habitat restoration events in Linda Mar, one which happens once a month and the other one, once a year, for MLK day of service.
For $1,500, your company name and logo will be featured for a year on the following:
The registration table during the beach cleanup/habitat restoration (HR). Reach: ~15-60 ppl / event
Our monthly newsletter listing the up coming beach cleanup and HR for the month. Reach: 10,000 ppl
Single beach cleanup or HR emails sent a few days before the cleanup and after the cleanup with the results. Reach: 100 to 600 ppl
Annual partner webpage. Reach: 3,000 ppl
Beach cleanup or HR webpages. Reach: 4,000 ppl
Social media beach cleanup /HR announcement. Reach: 2,000 ppl
Reach = number of people estimated who will see your logo per month.
Please note that the reach depends on the location. Depending on the event that you would like to sponsor, we will customize the package to make sure we meet your reach goals.
PBC is a registered 501(c)(3) non-profit organization and every donations are fully deductible to the extent allowed by law.
For more information or question about our becoming a sponsor for a beach cleanup, habitat restoration, Earth Day and/or Coastal Cleanup Day, contact us at info[at]pacificabeachcoalition.org
The Pacific Beach Coalition is dedicated to preserving coastal habitat and its wildlife by ending litter through advocacy, education, community building and citizen action.