Become a Sponsor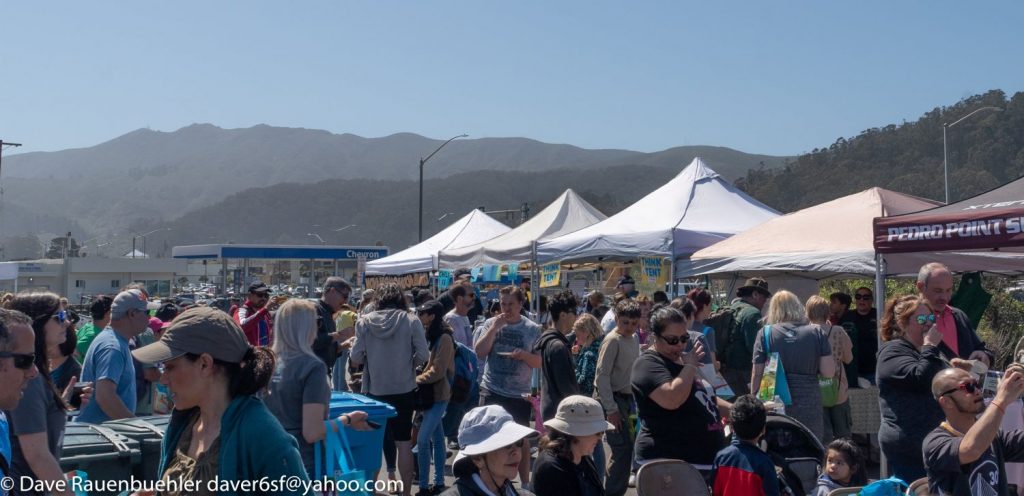 Sponsorship Opportunities
Thank you for your interest in becoming a sponsor!
Earth Day of Action and EcoFest are PBC's biggest events of the year where over 2,000 volunteers come clean our beaches, streets, parks and neighborhood and restore the native habitat. After the action, 5,500+ individuals and families come to the EcoFest to learn about green businesses and organizations and to participate in educational activities.
The Pacific Beach Coalition offers your company a one-of-a-kind opportunity to put your brand in front of thousands to see and to have your logo associated with an educative and trash free event! Become a 2019 sponsor and invest in a greater, cleaner tomorrow.

Your generous support will:
– Continue to inspire, engage, build and educate a strong community of all ages at the event and beyond;
– Sustain our educational programs dedicated to preserving our coastal environment throughout the year, including our school assemblies, lecture series etc…
– Support our annual calendar of vitally important field programs including monthly native habitat restorations, as well as neighborhood, creek and monthly beach cleanups, Earth Day of Action, Ambassador program, Coastal Cleanup Day, etc…
Please review and confirm your level of sponsorship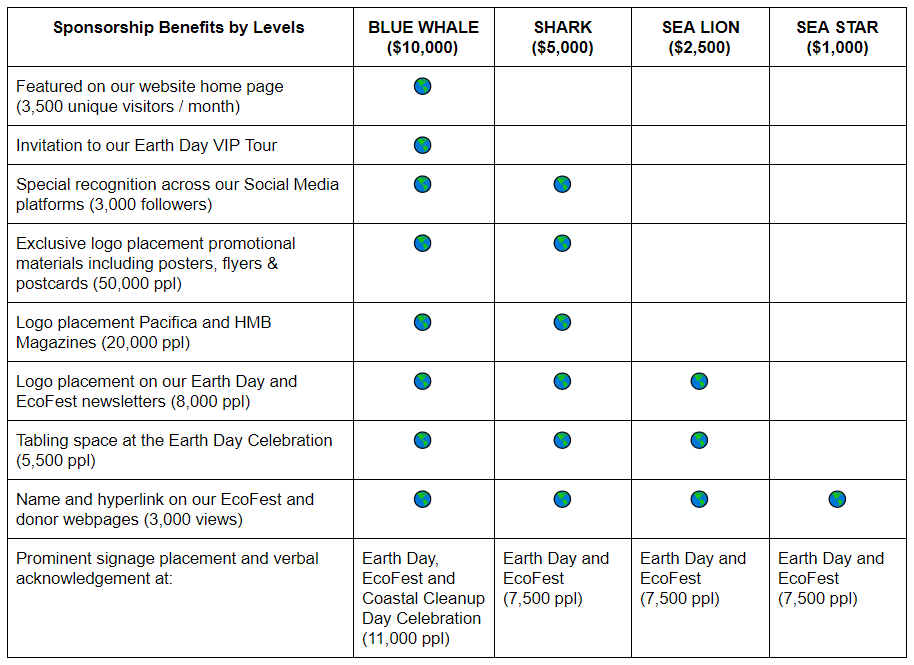 Check out our 2019 Earth Day Sponsor Packet.
The Pacific Beach Coalition is dedicated to preserving coastal habitat and its wildlife by ending litter through advocacy, education, community building and citizen action.
PBC is a registered 501(c)(3) non-profit organization and every donations are fully deductible to the extent allowed by law. \
For more information or question about our becoming a sponsor for the Surf Movie and/or Earth Day and/or Coastal Cleanup Day, contact Paula at paula[at]pacificabeachcoalition.org