Welcome!
When you join the award-winning Pacific Beach Coalition, you're a part of something special!
We're a volunteer-driven community of Earth Heroes inspired by kindred spirit and collective passion for protecting and preserving our ocean, beaches, creeks, wildlife and native habitat. Together, we're growing as a powerful force for positive change recognized as a community-centered model leading sustainable environmental stewardship among all ages through advocacy, education, community building and citizen action in the Bay Area.
You too can lead positive change! Throughout the year, we host field and education programs connecting thousands who care for our environment. You can clean a beach, restore habitat, advocate, become a member, organize events, donate, join a committee, become a student liaison, lend your skills, share your talent … all while learning more about protecting our coastal environment.
Learn more about us, our Earth Heroes and how we have been achieving our mission since 1997!
Pacific Beach Coalition is a registered 501(c)(3) non-profit organization.

Many Ways to Support our Mission

We always welcome new active members to our meeting on the 2nd Tuesday of the month.

If you believe that preserving our ocean is a great cause worth fighting for, become a PBC member today.

Support us by making a one time or a monthly donation to help us keep our programs afloat.
Join one or a few of our committees to spearhead projects that deliver and maintain our programs.
Next Volunteering Opportunities

All of our events and beach cleanups are cancelled but you can still volunteer to help the Ocean.


Please follow the new rules to keep everyone and our Habitat Restoration site captains, safe and healthy.

Stay Engaged: Local Events & Global News

Since 2014 we have all been busy collecting filters after filters and shipping them to Terracycle to get them recycled. Well, a few days ago, […]

Ted Cheeseman answered all the questions that we didn't have time to answer live.

The winners for the Paint-A-Bucket contest are announced. Check out these beautiful buckets!

Register and join us online for this special event about whales. Ted Cheeseman will tell us all about them!
Sustainable Corner: Reduce Your Plastic Footprint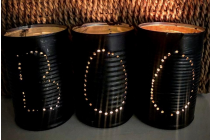 Up-cycled and low-waste decorations, costumes and treat ideas for you and your family to celebrate Halloween.
From the Field: Volunteers & Trash Results

370 cleanups done and over 12K cigarette butts picked up!

Over 10,000 filters already recycled for the Butt Blitz and over 710 cleanups done since Memorial Day.

Great job this weekend team Street to Beach! We hope that you all had a wonderful and sustainable 4th of July weekend. On our side, […]

Yay! The first Miramar beach cleanup is in the books! We were so happy to have 45 volunteers coming from Half Moon Bay and from […]
Our Earth Heroes, Partners & Donors

Four plus years ago a young woman attended a Pacific Beach Coalition meeting, started helping at beach cleanups, and joined in the habitat restoration events […]