PBC's 2022 SUCCESSES & ACCOMPLISHMENTS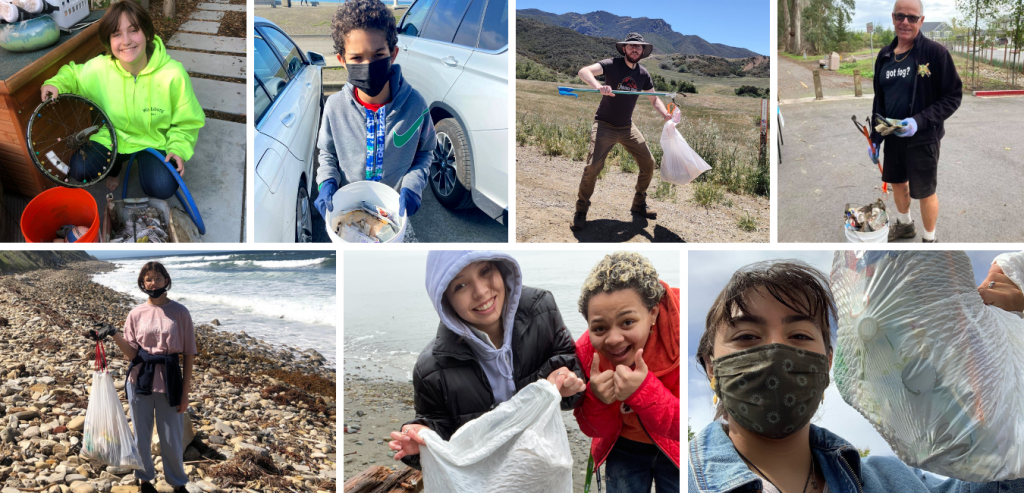 On behalf of PBC, we want to wish each of you the happiest of holidays and a happy New Year! Our hearts are full of gratitude and joy for this year's fruitful beach cleanups, habitat restorations, and other volunteer events, and we are endlessly inspired by our members, volunteers, and junior active members. We are also amazed at the success of the Street to Beach cleanup program, and the determination of individuals to keep cleaning their neighborhoods and nearby environments even after shelter-in-place restrictions have been lifted. Thanks to your efforts, more than 279,741 cigarette butts have been collected and sent to Tarracycle to be properly disposed, and our beaches and environment are that much safer and happier.
We are incredibly proud of what we have accomplished and experienced this year, and we can't wait to see what next year holds! Thank you for being part of the PBC community.
Programs in Numbers
Engaged 10,889 volunteers of all ages
Discarded 29,319 lbs of trash and recycled 2,538 lbs thanks to our monthly beach cleanups and Street to Beach Cleanups programs
Collected and recycled 279,741 cigarette filters
Earth Day became Earth Month with 158 cleanups done all over the Peninsula by 1,323 volunteers
Coastal Cleanup Day engaged 27,000 volunteers who picked up over 220,861 lbs of trash
Over 1,600 Give Back volunteers collected thousands of lbs of trash and cigarette filters
Our Street to Beach Cleanups program yielded 135,083 lbs of trash, picked up by 2,755 volunteers across the Peninsula
Habitat Restoration Highlight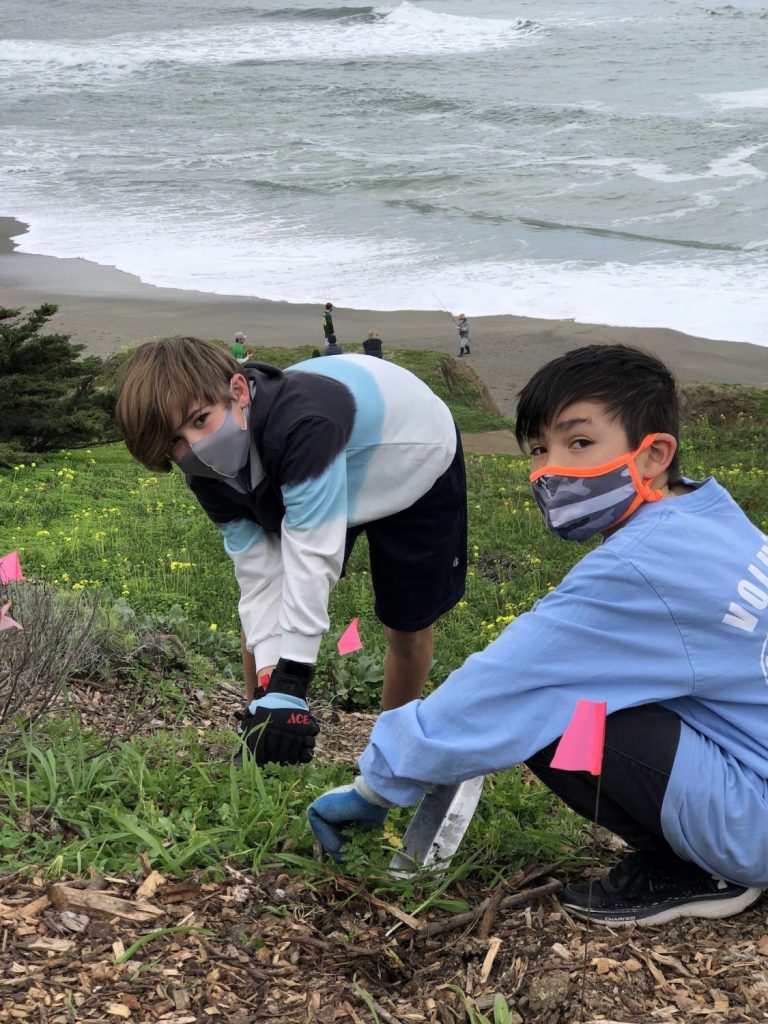 Our native habitat restoration events are a major part of our field programs and serve as an important component of our education programs. They provide a unique hands-on learning experience for participants of all ages to gain a greater appreciation for nature and preserving habitat, wildlife, and the coastal environment.
Coastal sand dunes are among the most dynamic and fragile natural formations relying on our commitment to protecting and preserving them. Native plants are believed to host up to 400% more insects by mass as a food source than non-native plants.
Restoration is vital to a healthy ecosystem and protects the beach, shorebirds, and wildlife. In Pacifica, restoration is critical for supporting the wintering habitat of the threatened Western Snowy Plover population as well as the coastal bees.
Restoring our coastal landscape involves removing non-native invasive plants and weeds to make way for planting coastal native plants (i.e., beach sage, seaside daisy and strawberry) to maintain, increase and sustain rich biodiversity.
What We Accomplished and Made Happen in 2022

Organization of 9 beach cleanups & 1 habitat restoration event per month with supplies and a team of site captains and junior site captains from Daly City to Half Moon Bay.
Restoration and conservation of the native coastal trail in Pacifica with educational signage from Linda Mar to Rockaway.
Maintenance, storage and purchase of new supplies for weekly beach cleanups and habitat restoration events.
Management of our team of certified naturalists hired to provide education to all the volunteers who come to our events and beach cleanups.
Organization of this year's Earth Month and Coastal Cleanup events inspiring hundreds of volunteers with team of site captains and certified naturalists.
Organization of virtual assemblies in classrooms and related lessons and resources to teach students and parents about marine litter and this year's Earth Honoree, the Mission Blue Butterfly.
Ongoing creation of educational materials for teachers and home schooled children.
Yearly Butt Blitz campaign to increase awareness about cigarette filter litter and collection with recycling of 200,000+ filters per year.
Ongoing coordination of a youth program engaging 10-15 teenagers to lead ecological activities with their peers and schools.
Year round organization of the Street to Beach program involving thousands of volunteers in and outside of the Bay Area to cleanup their happy place.
Approval of 1000+ community service hours for students doing their own cleanups from all over the West Coast.
Bringing Smiles to the Community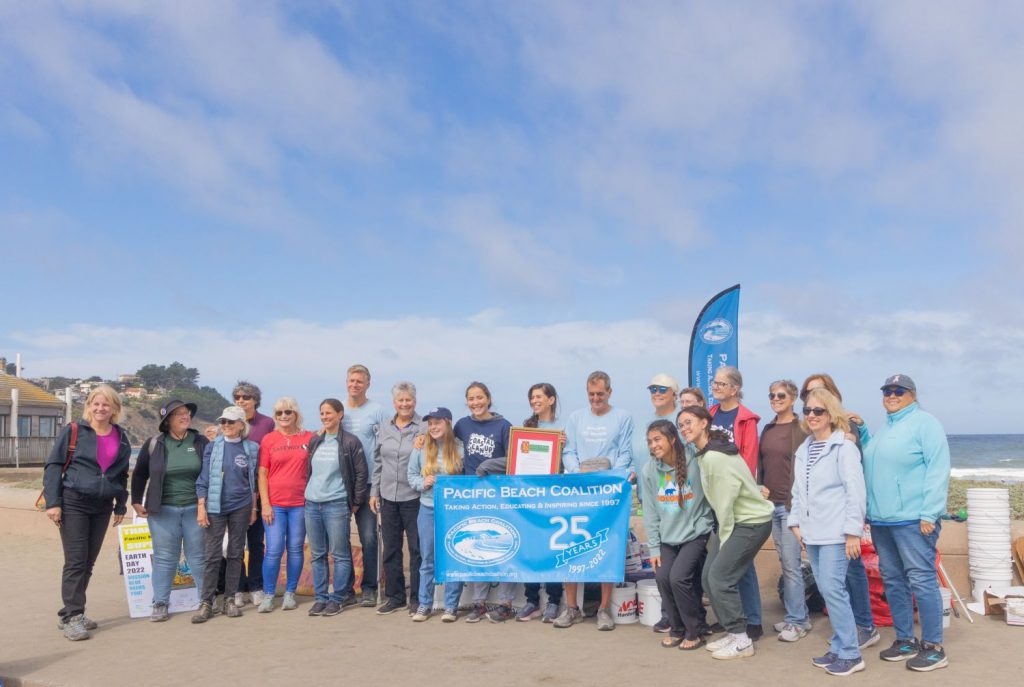 Secured payment via PayPal or Venmo

Or, send us a check at Pacific Beach Coalition, PO Box 932, Pacifica, CA 94044
All donations are tax deductible, and a receipt will be provided for your records.