Become A Junior Active Member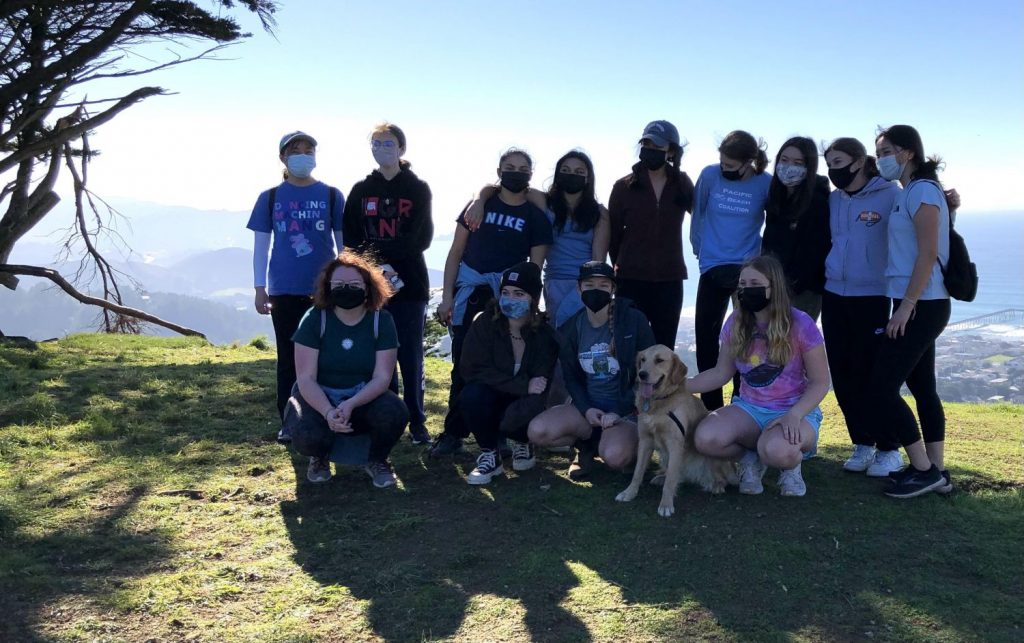 Be an Earth Hero. We offer environmental stewardship opportunities students love!
The Pacific Beach Coalition welcomes youth and student volunteers of all ages to learn how to become leaders and to earn credit and complete service hours while giving back to the community. Students will be learning more about protecting and preserving our ocean, beaches, coastline and natural beauty that we all enjoy and appreciate!
Students can participate in our short or long-term volunteer opportunities, we have a few!
Be Part of A Group, Join the Junior Team
Our current team of Junior Mission Blue Crew is supervised by two longtime volunteers, Gail and Cecily. Over the past two years, they met virtually on the third Thursday of the month to discuss current and upcoming projects. In January 2022, the group decided to do group activities rather than Zoom meetings.
Very often the students lead groups at their school and report on progress. They learn to be responsible and reliable, they also develop project management and public speaking as well as other very good applicable skills.
Get Your Community Service Hours Verified
Come to our monthly beach cleanups or habitat restoration events to get community service hours. Or during COVID, join our Street to Beach Cleanups program to get your hours verified. Please follow the instructions listed here to have our site captains approve your hours.
Available Short-Term Opportunities
Participating in a beach cleanup
Helping our crew at one of our larger events (Earth Day, Surf Movie, Coastal Cleanup Day, etc…)
Collecting data and spreading the word about our Tobacco Litter Reduction campaign
Documenting our programs and activities through pictures and videos
More Long-Term Opportunities
Becoming a junior site captain
Writing for our website
Helping to raise money, or recruit new volunteers
Taking ownership of a new environmental campaign
If your school requires a form to be completed and signed by us, submit your form to one of our site captains. Site captains are happy to fill out at the end of your participation at any beach cleanup locations.
If you don't have the form, remember to get your site captain's email.
If you are interested or looking for more information, visit our contact us page.
Download this flyer and print it for your school or youth group!