Testimonials
Thanks to our beach cleanups, habitat restoration events or school assemblies, we educate adults and kids from South Daly City to South Half Moon Bay. We bring awareness of the trash situation in our community, ocean and around the coastline.
This is how we bring change and happiness: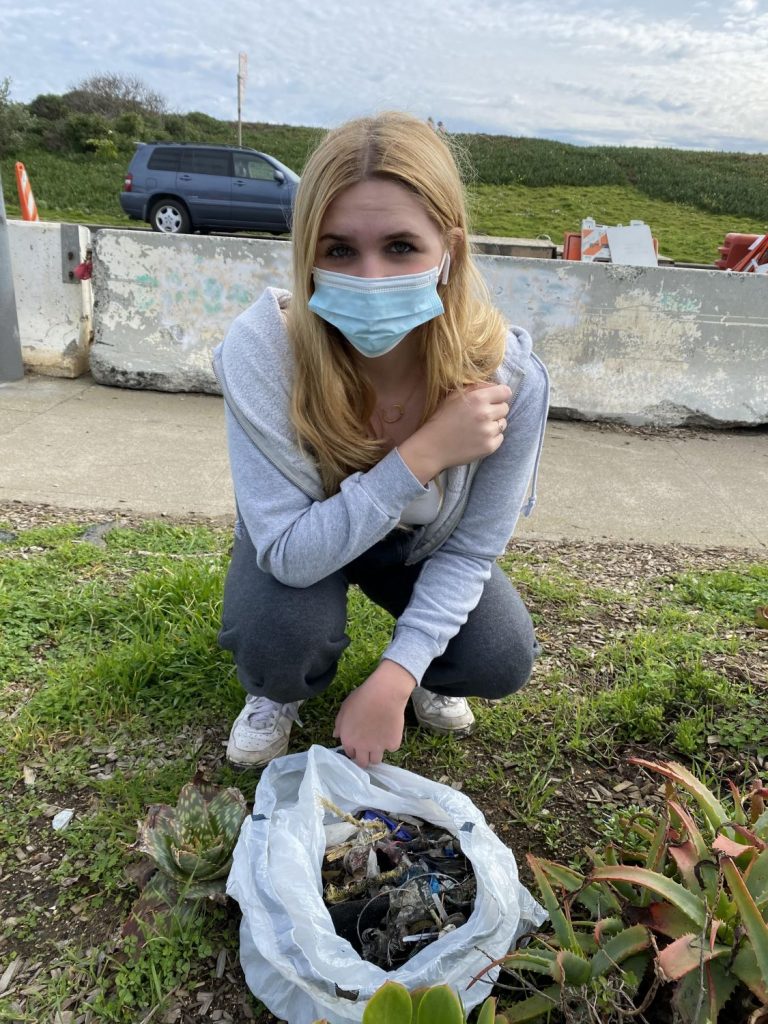 "She picked up a TON of trash! Frankly I can't believe how much trash is out there, especially fishing items and straws, food wrappers and other strange things like souls of shoes. Wake up call that I need to stop buying and accepting straws for my family." Claire's mother after doing a beach cleanup with the Street to Beach Cleanups program.
"Please send my thanks to all the PBC folks for giving up their time and working with my students. One of my students came to me – so excited – and said "Mrs. Belway (with a big grin on her face) I learned how to plant something! This was the best part of the day! I think we will have some repeats on the next work day with you. Thank you again and thank PBC for taking the time to work with the community."
– Mrs Perrin Belway who brought 20 students to our MLK 20th Annual Day of Planting.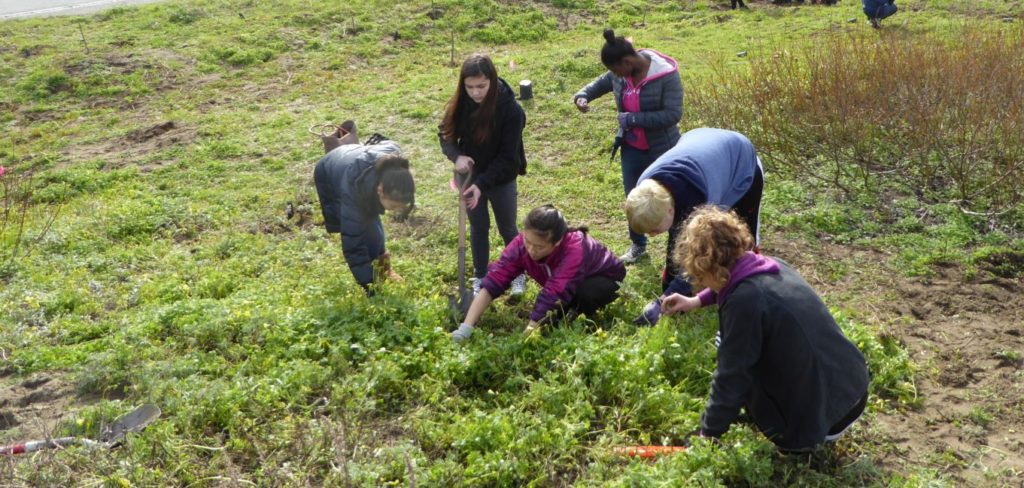 "Thank you for your skillful community building and leadership – and the incredible amount of hard work you put in year-round! You keep everything in forward motion – awesome!"
– Mary about our MLK 20th Annual Day of Planting
"Hi, I am an avid supporter of your cause. I had the wonderful chance of participating in one of your beach clean ups several years ago. I have recently finished college and will now be heading back home to my country, the Philippines. Being greatly inspired by your organization, I would love to be able to do what you do in the Philippines." Patrick Teodosio
"Just wanted to thank you and all that donated there time and hard work cleaning an area that was polluted with dangerous debris and trash. Its people like you that restore my faith in humanity. Sorry i could not be there again to help clean more broken bottles. more diapers. more clothing from the creek. You truly are a guardian of the planet. People will be able to appreciate the serenity and beauty of this area again. No one appreciates your efforts more than this Tunitas Creek resident he can now fish his local fishing hole without harmful pollution. Thank You."
– Edward Mcnicoll. A volunteer who made us start our monthly Tunitas Creek Beach Cleanups.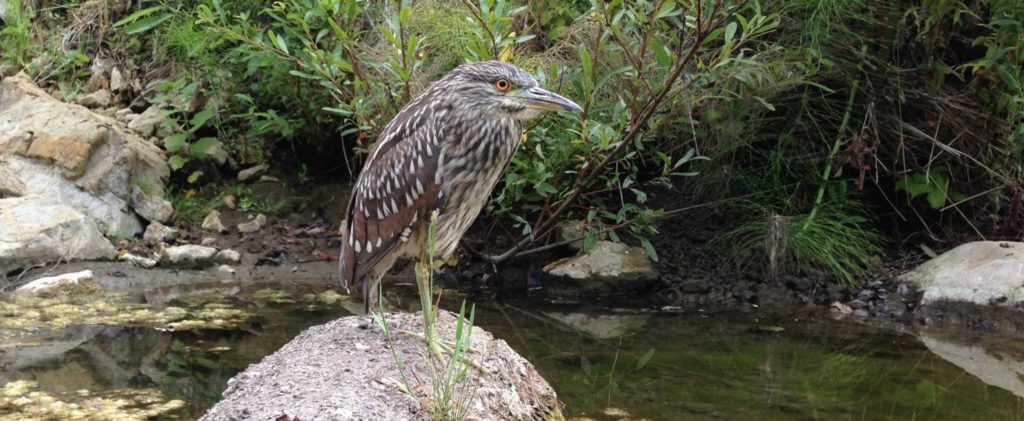 "Thank you for being such a great partner for our Equinix Impact Month. Our employees really enjoyed volunteering with your organization. We appreciate your making us feel so welcome."
– Equinix Impact who came for a volunteer day with our Corporate Volunteer Give Back program.
"Our focus at Rakuten USA for our 2017 CSR program is specifically on the environment. Working with the Pacific Beach Coalition has been a wonderful experience giving our employees a lot of knowledge on the environment while providing a fun team building activity."
– Kiko P. from Rakuten USA who came to remove weeds.

"The outing for the 5th graders was fabulous! A great combination of information and activity and weather!"
– Christina Hyun from Nueva School – 5th graders came for a beach cleanup and Habitat Restoration at Rockaway switchbacks. Planted a section of the switchbacks, removed cape ivy from the rocky patch on the bluff and made seed balls with native seeds.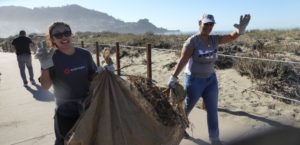 "Thanks so much, Lynn! Our team had a lot of fun and it was definitely great team building."
– Jennifer Shearer from Eversight talking about our Give Back program.
"A big thank you for all that you have done to educate the students. You have been very accommodating over the years and setting up the various locations throughout Pacifica. The students at Park Mall were especially eye-opened! Collecting over 1 thousand cigarette butts in the back area. One student commented on how they were cleaning up butts while a worker (adult) threw his on the ground! They were totally grossed out at the amount of garbage lying around the area. Awesome learning moment!
Thank you for all the years of support you all have given me. I really do appreciate it 🙂 All the best for many wonderful years of making our environment beautiful for the future."
– Perrin B.

"What an impact this day had on me! Now when I take my daily walks I notice the trash and have the need to pick it up. Looks like I'll be carrying a trash bag with me along the beach path."
– Kim a volunteer who came to cleanup at Pillar Point.
"A BIG thank you for leading the 5th grade beach clean-up day! I heard from the teachers that it went very well and the kids had a great and informative time. I really appreciate all your efforts to make it a success and to help steward these young environmentalists."
– Tammy Crown talking about the Beach Clean-up Day for The Nueva School.
"Team,Just wanted to reach out and thank you for hosting myself and the ADT team this past weekend at Pillar Point. I did receive the email and checked out the site with the review for the invite. Special thanks to Celine for your assistance day of the event. I got a lot of great feedback from all of our volunteers who all had a great time and felt that immediate reward of giving back and the impact we were able to make. You guys are a great organization with a much needed cause and one that is near and dear to me. My hope is that this is the start of a lasting relationship between our organizations as I really look forward to be able to work with you again."
– Shane Gallagher from ADT Security who brought his team out for a beach cleanup.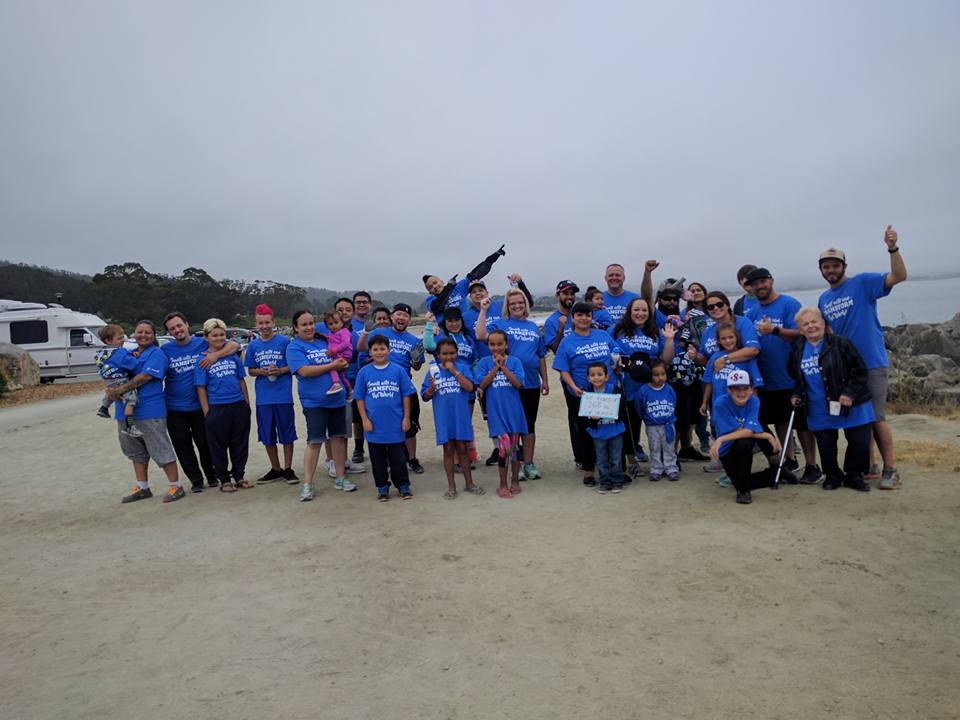 "I thought of you and our team effort the other day. I was at a clinic and noticed all of the styrofoam cups being used to serve coffee (in a hospital). Thanks for sharing stories and how much of an impact we can collectively have as individuals. I'll continue forward the message to my kids and others on what roles we can play to 'Make a splash by Ending trash'! Thank you."
– Chester, Google
"Thanks for hosting and teaching us Lynn – and for sharing these great photos. I learned a lot and really enjoyed the experience."
– Raf, Google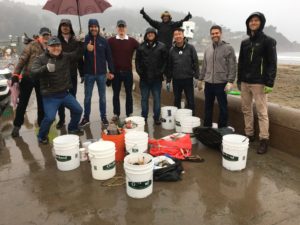 "Thanks for allowing us to give something back to the community. Interestingly the fight against the global plastic problem is getting a lot of news this week – United nations vow to beat plastic problem. Great to have people like you facilitating events like this – you are making a huge difference!!"
– Michael, Google
"I learned more in one hour than I knew (about marine debris) in my whole life"
– Genentech Volunteer
"It was wonderful and empowering. Truly showed the difference one can make with a little time and some focused effort!"
– Jane Myles, Genentech
"It was good to see you and the Pacific Beach Coalition team at the Whale Town, Dolphin City event on Friday. It was an educational and enjoyable event for our family. My young kids who love whales & dolphin learn how our daily actions can impact their beloved animals. It will serve as a good reminder for us to reduce/reuse/recycle. My girl now keeps asking me whether something is made of plastic and if so, she'd refuse to use it…and we would come to one of the beach clean ups soon!So just want to drop you a word of encouragement and let you know what you do at PBC does make an impact! Keep it up!"
– Gloria, talking about our 2017 Whale Town & Dolphin City event
"Love these dedicated people and the important work they do. Lynn is a great asset to Pacifica! The volunteers are excellent examples of humanity! Let's keep the Oceans clean and Pacifica scenic."
– Kerstin Connelly, Pacifica Resident
"Thanks for a great volunteer experience! It made such a difference to learn about the habitat, how plastics ruin the ocean, what we can do to help, etc. A nice blend of a serious message with clear guidance on how to make changes – really appreciate it. And thanks for being a great team leader yesterday and everything you do! Here's to happy, healthy kelp for 2019."
– Natasha P. from Apple
"Thank you for the opportunity to volunteer with your organization! Our Harker parents and students had a wonderful time and felt that they truly made a contribution. Your team, Michael and Dina, were so well organized and helpful. We spent minimal time on checking in and most on the restoration, which was the ultimate goal. What a fabulous experience! As a citizen, I thank you for all your efforts. My family and I will certainly be back to volunteer."
– Sabeena Singh, Harker School
"I wanted to extend thanks and kudos to the educator who presented at Ortega Elementary School today, Wednesday April 24th! My son is in 1st grade there and could not stop talking about all the cool things he learned about bull kelp and otters today! I know he was actually paying attention because he was using proper terms (holdfast!) and providing accurate information ("Mom did you know those bulbs on the kelp are actually full of AIR to make the kelp FLOAT?!"). I just so appreciate the knowledge and excitement that was clearly passed on to him today and wanted to thank you!"
– Amy Wahl, talking about our school assemblies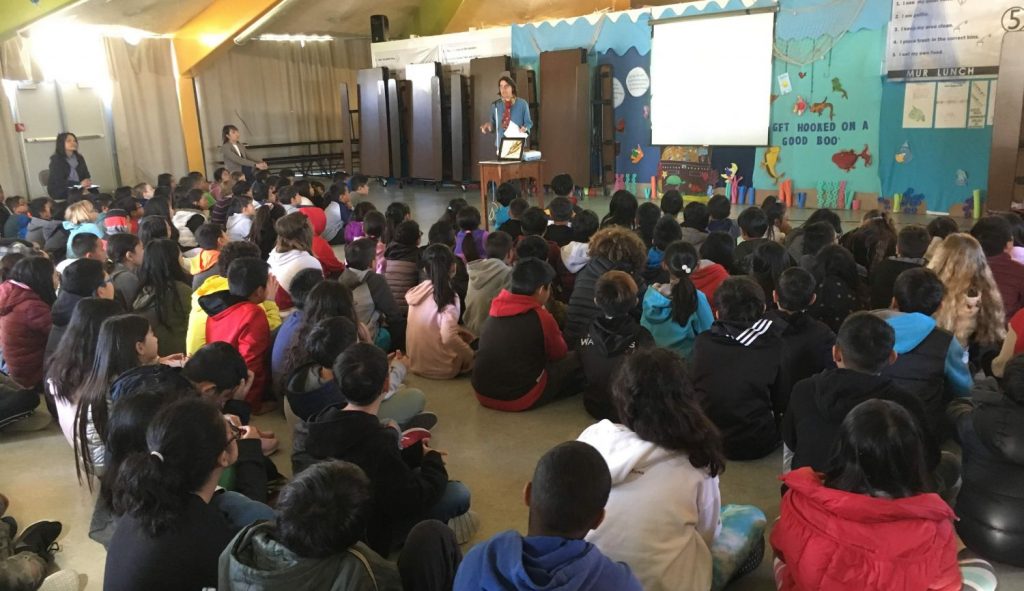 "I thought you and your team might appreciate hearing that my daughter and I enjoyed learning more about recycling through your coalition's educational resources page. Several of the items you've listed there have been very helpful to us, she was even able to reference some of this information for her last school project on sustainability! I apologize for just getting around to reaching out, but wanted to thank you for taking the time to put this together, and sharing with us"
– Tracy and Annie E.
"Thank you! Really enjoyed getting a chance to learn from you and pick through the multitude of materials that shouldn't be there. Thanks for giving us the opportunity to participate!"
– Anonymous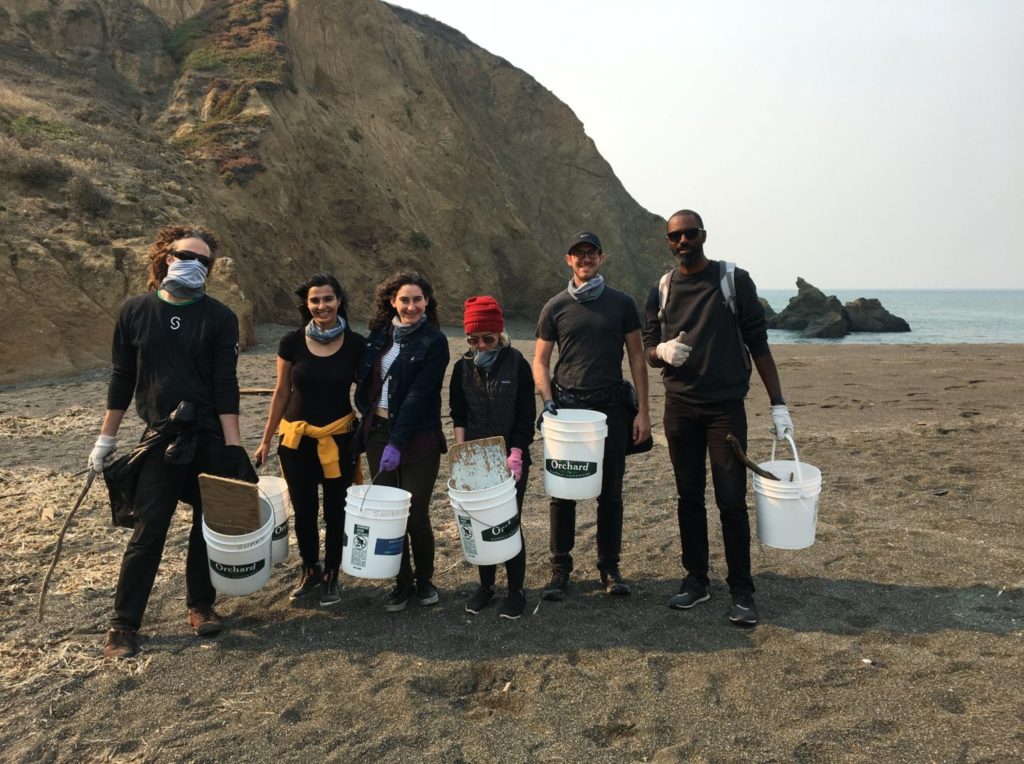 "Two-thumbs up! I think the team should do service learning more than once a year. Being able to learn first hand about a good cause and to have an immediate impact towards the good cause was very rewarding." – VMWare Volunteer