Earth Day & Earth Month 2022 Results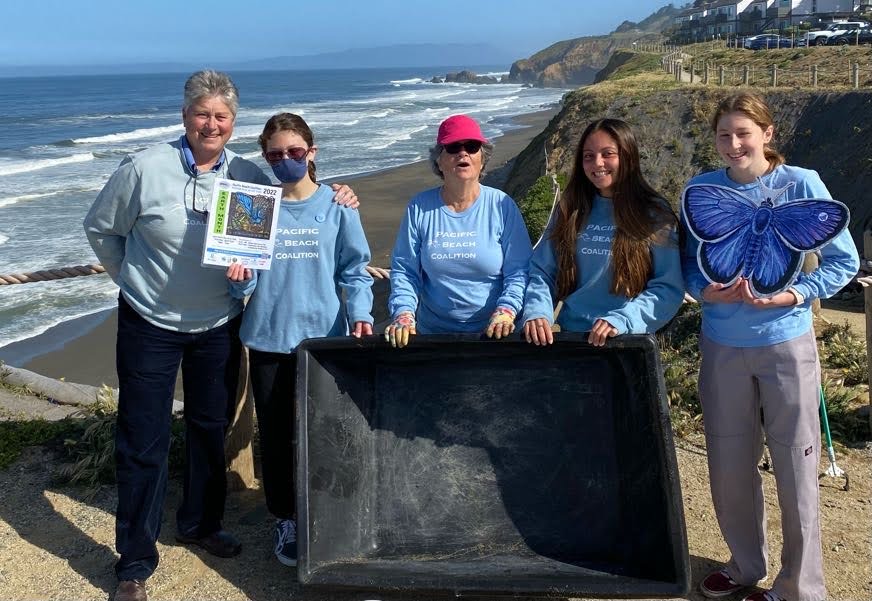 Wow! What an incredible Earth Month we had! We'd like to express our sincere gratitude for their continued support throughout this event and all year long. And of course, thanks to all of you who participated in Earth Month by volunteering and doing your part to help the planet and the Mission Blue Butterflies.
And a BIG THANK YOU to our sponsors for supporting us for Earth Month 2022. We would like to thank Recology of the Coast – our Premier Blue Whale sponsor – who also provided trash collection and disposal during our Earth Month cleanups.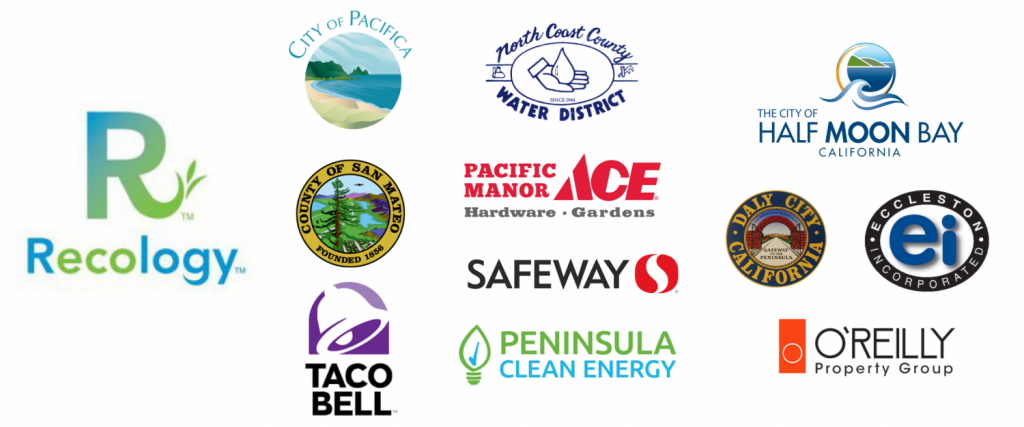 Over 150 Cleanups Happened!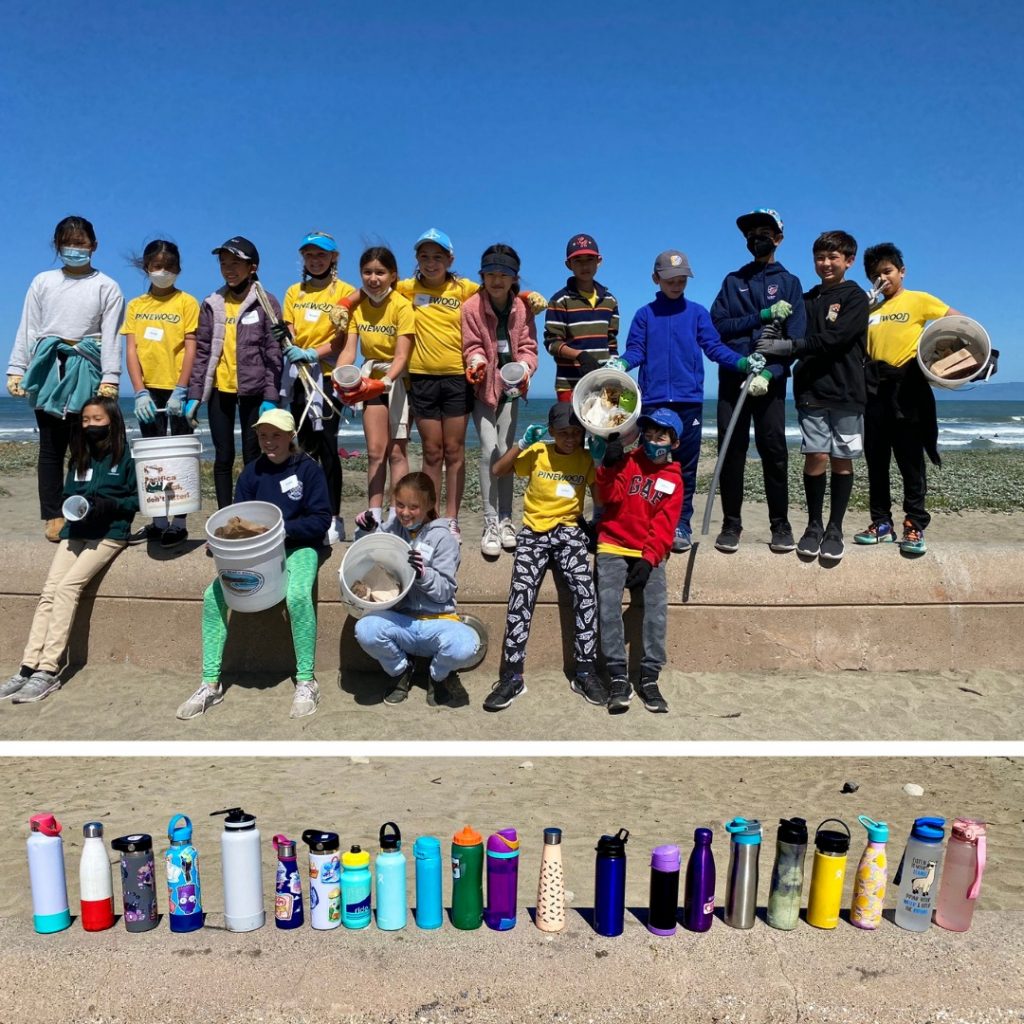 Thank you all so much for showing up in numbers to our cleanups and for doing it outside of our organized cleanups by joining our Street to Beach Cleanups program.
And here are the results:
158 Cleanups
1,323 Volunteers
2,959 lbs of Trash
417 lbs of Recycle
23,741 Cigarette Filters
1,862 lbs of Green Waste
31 miles cleaned on Clean Swell
4,303 Students take action for Mission Blue Butterflies in Earth Month
Replay the Earth Day Celebration Streamed by PCT TV Pacifica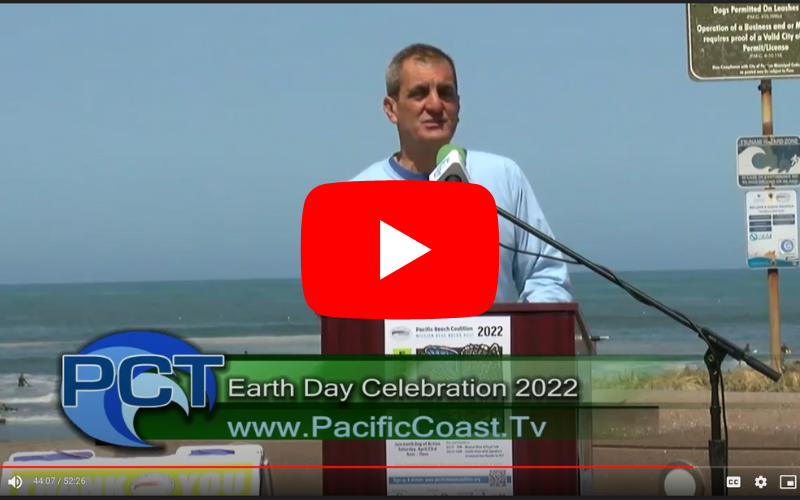 We were so happy to celebrate Earth Day with our small celebration in Pacifica. We had the honor of receiving and hearing from multiple guests including:
Josh Becker- California State Senator
Alex Kobayashi – District Representative
Don Horsley – President – SMC Board of Supervisor
David Canepa – Board of Supervisors
Mary Bier – Pacifica Mayor 
Students Learnt About the Mission Blue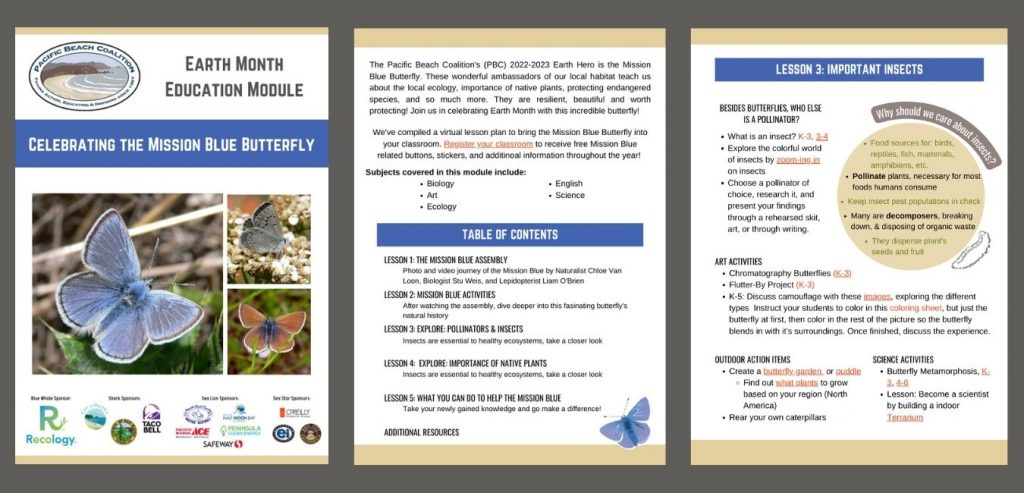 Thanks to our teacher toolkit and our school assembly presentation available online, we were able to reach many students from all over the country. Thanks to these educational materials, students have learnt about these butterflies and how important and fragile they are.
If you want to learn about the Mission Blue butterflies, you can still find all the activities in our teacher toolkit.
Still Time to Take Action
Beach Cleanups
Our Street to Beach Cleanups program has been very successful since 2020, as a matter of fact, we are celebrating its 2 year anniversary! To join the Street to Beach Cleanups program, just sign up the waiver, download the Clean Swell App, add Pacific Beach Coalition as your group and start picking up litter. You will find more information about this program and the Clean Swell app here.
You can also join our monthly organized cleanups, take a look at our calendar to see which one is happening this weekend!
Habitat Restoration
Join us Sunday, May 22nd for our Habitat Restoration outing at Linda Mar State Beach. Meet at 10am at the Community Center. We will work until noon.