Street to Beach Cleanups – Volunteer Today!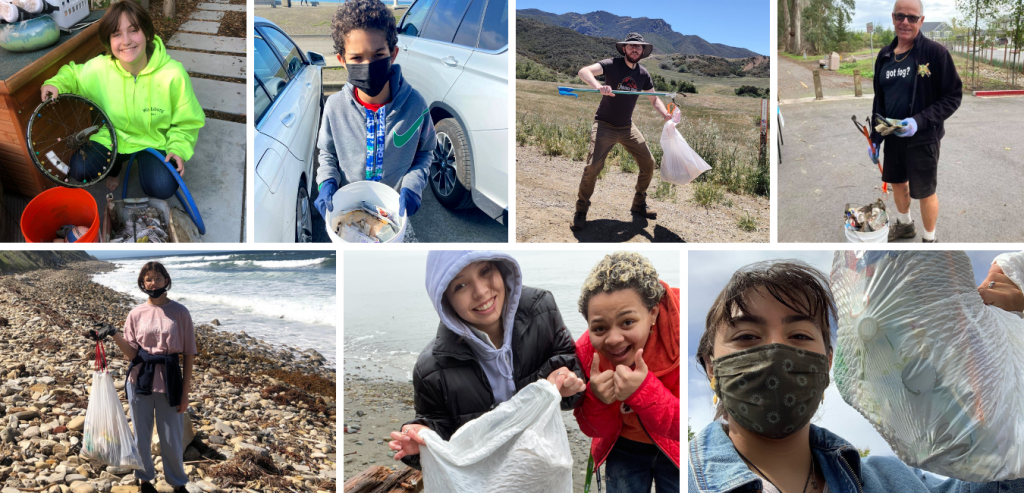 Take Care of the Ocean from Your Street and Local Neighborhood!
Our goal is to get as many Earth Heroes as possible to cleanup a location of their liking and inspiring others. So, are you ready to make a difference and join our latest cleanup program?
What are the "Street to Beach" cleanups?
Simply put, it is a cleanup done by yourself or with family and/or peers and done whenever is convenient for you. It can be around your neighborhood, at the beach, in a needy area, or anywhere actually. You could even "adopt" a specific location in need and care for it on a regular basis.
Please Note: If you do a cleanup, you are doing it on your own accord and personally accepting any and all risks.
Why should we do this?
Neighborhood and street cleanups are fun and rewarding outdoor activities for you and your family or your peers. Picking up litter from the streets keeps it from flowing into the ocean via our storm drains. We are now finding lots of litter, plastic bags, wrappers, disposable gloves, masks and food containers on our beaches and throughout the neighborhoods.
How can we help?
It is very easy! Make sure you have all your supplies ready, and go out. Don't forget to let us know how much trash you collected so that we can add it to our total. Remember every single piece count.
Can I get community service hours?
Yes you can. We put a special system in place to help students get their community hours verified after a cleanup. Follow these instructions, it is easy!
Follow these 4 steps to have a safe and fun cleanup:
1. Sign The Online Waiver
To make sure that everyone is covered, please sign the online waiver just like you do during our monthly cleanups. It only takes a few seconds.
2. Gear Up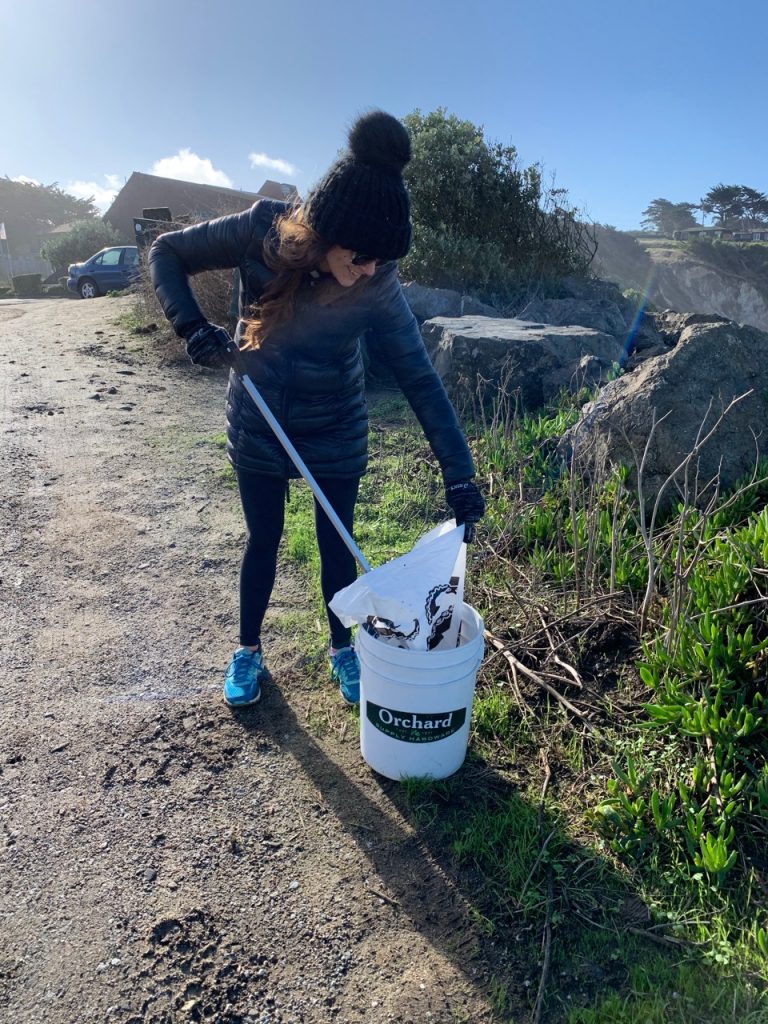 Grab a bucket or a bag: If you don't find anything at home, you can get 2, 3 or 5 gallons buckets at your local hardware store for $4 or $5 each.
Put on some gloves: Reusable ones are more sustainable. You can also find these at your hardware store for less than $5.
Take your pick up stick: This is usually something we don't use a lot during our beach cleanups because we like when our volunteers reach to grab litter and build a connection with the Earth. But, now days, a pick up stick is the perfect tool to keep the litter at a reasonable distance from your face. These are also available at your hardware store. We recommend spending a little bit extra to get a solid and reliable grabber.
Don't forget your phone: Take pictures and share them on social media if this is in your practice @pacificbeachcoalition for Facebook and Instagram. And with the Clean Swell app installed, you can track how much trash your pick up. More details below!
3. Cleanup Around You
We can't stress this enough: you don't need to go far to have a successful and ultra rewarding cleanup!
Look for tiny bits of litter such as food wrappers, cigarette butts, bottle caps etc…
You can go to your favorite beach, park, neighborhood, trails and pick up litter there.
Going to the same place regularly is actually a great way to see how much of a difference you make. Hopefully, you will find less and less litter and you will very likely inspire others to do the same!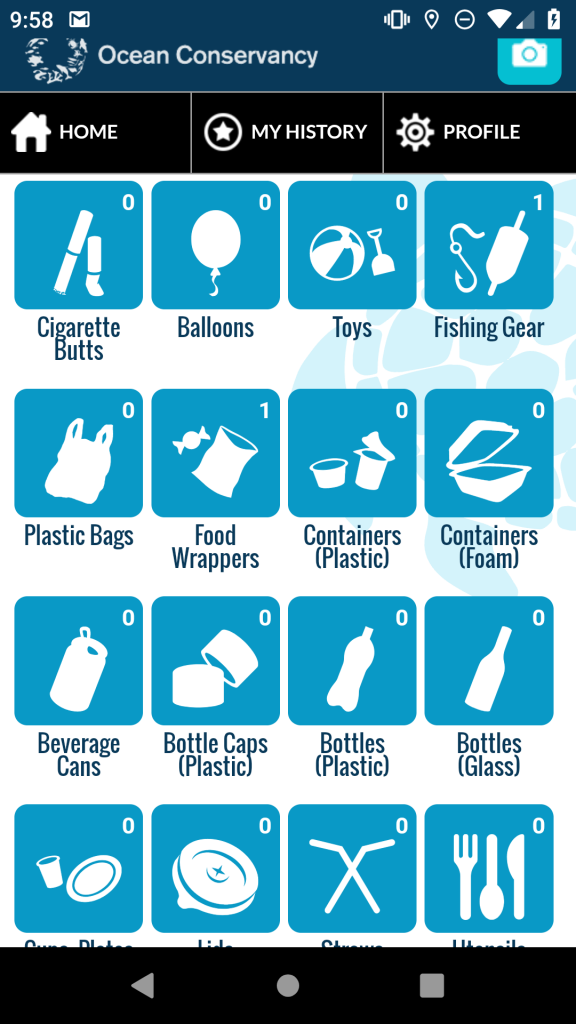 4. Log Your Trash
Now that the hard work is done, let's record it!
Download the Clean Swell App and log in your trash. It will automatically tally your items, weight and distance making it easy for you. Please remember to list Pacific Beach Coalition as your group so we can see your results too. [find all the instructions here]
If you can't to use the Clean Swell App, please record your results on the PBC Blue Bucket. Give us a weight estimate, number of volunteers, and number of cigarette butts.
Feel free to post your efforts on our Facebook Group and inspire others with your work!
Do You Need Supplies?
We are happy to help you – while supplies last! Send us an email (info [at] pacificbeachcoalition.org). We will get back to you to arrange a time and pick-up location. Please note that our volunteers providing the supplies live in Pacifica, Montara and Half Moon Bay, California.
And Remember, Safety First!
We recommend that you comply with the following cleanup guidelines:
Wear gloves (think reusable).
Wash your gloves.
Do not pick up sharp objects unless you can do so safely.
Wear close-toed shoes to protect your feet from sharp objects.
Keep a safe distance from all beach wildlife!
Thank you for joining the movement!