Sharp Park Beach Cleanup, Pacifica – 2nd Saturday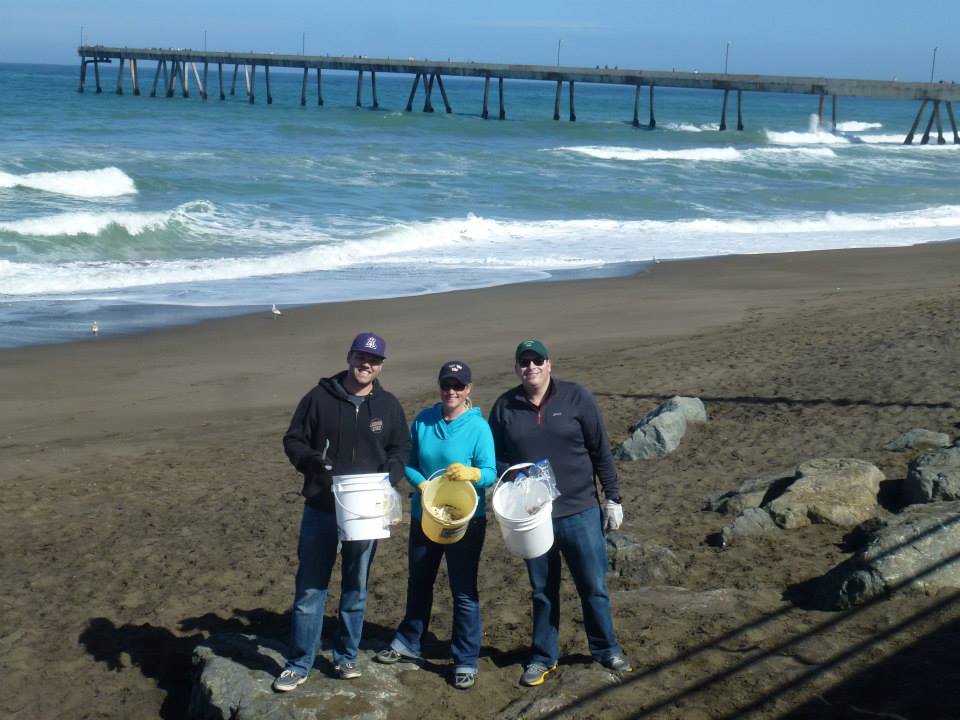 Sharp Park Beach Cleanups Schedule

– 9am to 11am
| | | |
| --- | --- | --- |
| January 14th, 2023 | February 11th, 2023 | March 11th, 2023 |
| April 22nd, 2023 – Earth Day | May 13th, 2023 | June 10th, 2023 |
| July 8th, 2023 | August 12th, 2023 | September 16th, 2023 – Coastal Cleanup Day |
| October 14th, 2023 | November 11th, 2023 | December 9th, 2023 |
Please note that the cleanups happening for Earth Day and Coastal Cleanup Day happen off schedule.

About the Sharp Park Beach in Pacifica
Site captains & Assistants: Pauline, Deirdre and Ellen
Time: From 9am-11am
Where to Meet: At the corner of Beach Blvd and Clarendon at the start of the Levee.
Parking: Street parking is free.
Cleanup Areas: Volunteers clean the beach, streets, parking lots, the pier and the promenade.
Supplies: Volunteers are encouraged to bring their own buckets and reusable gloves. Extra gloves, buckets, pickup sticks and specific tools for this site cleanup will be provided while supplies last. Because we are never sure of the weather, make sure to bring extra layers, a hat, sunblock, water and snacks.
Litter: Expect picking up small pieces of styrofoam, cigarette butts, bottles, cans and plastic trash from this popular beach site.
Restrooms: Yes. Located at the pier down the street from the meetup spot at Beach Boulevard and Clarendon.
Special Regulations
Dogs: Permitted on leash on beach; prohibited on pier. Please be responsible and pick up your dog waste.
Smoking: Prohibited on beach. Sharp Park Beach and the Pacifica Pier are smoke-free zones under City of Pacifica ordinance subject to fines for violation since 2006.
Be sure to read through the Cleanup Guidelines before attending the cleanup.
More questions? Read our Beach Cleanup FAQs.
Would You Like to Join Us? To make sure we bring the right amount of supplies, to be more efficient and conserve paper, please complete our online form. It will only take you a few seconds. Sign up here!
Learn more about this location and site captains.
Save
Save