Past Event – Coastal Cleanup Month 2020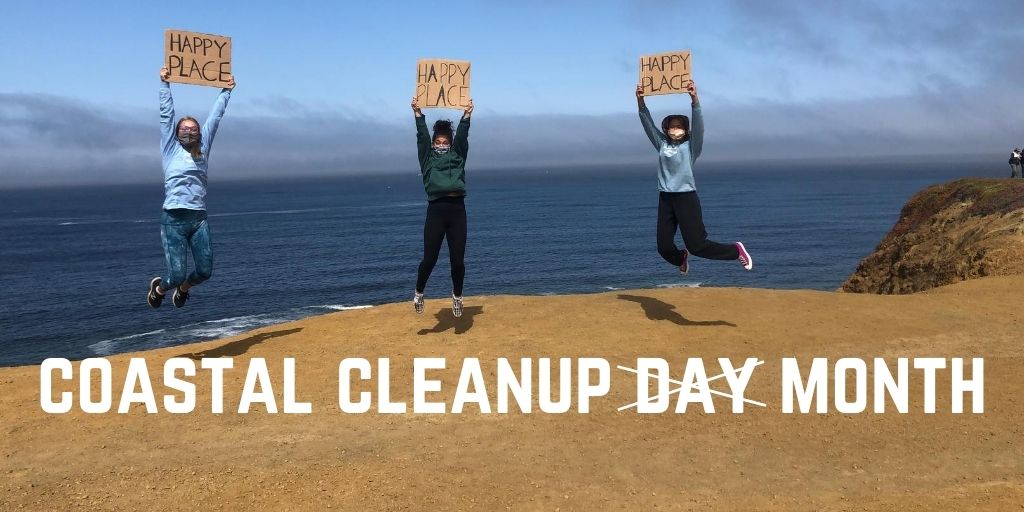 Join this year COASTAL CLEANUP DAY MONTH
Volunteer for the biggest worldwide event of the year, this September!
Each year in September, our Earth Heroes of all ages take action during California Coastal Cleanup Day. Last year we had over 816 volunteers helping at 26 locations. They removed 1,824 lbs of trash, 1008 lbs of recycling, 1,655 lbs green waste and weeds, 21,115 cigarette filters and 170 plastic straws.
This year will be different from the previous years due to COVID-19 so please make sure to read on.
Register now to be a volunteer for this year's special Coastal Cleanup Month!

HELP WHENEVER YOU CAN & WHEREVER YOUR WANT

Cleanup Your Happy Place or a Location in Need
Let's all make trash extinct! Join us to pick up and clear away debris collecting along our beaches, parks, shoreline, creeks, parking lots and neighborhood streets. Some locations in need include but are not limited to:
– Mussel Rock, Daly City
– Rockaway, Sharp Park, Pedro Point, Esplanade etc… in Pacifica
– Grey Whale Cove, Hwy 1
– Montara State Beach, Montara
– Pillar Point Harbor, Surfer's Beach, Harbor Beach in Half Moon Bay
New With COVID-19
Use your own supplies. You will need to use your own buckets, gloves, bags and pick up sticks to keep everyone safe.
Keep it to 6 feet. Just like everything else right now, we recommend that you wear a mask and keep your social distance.
Stay with your own people. Please don't take this event as an excuse to hangout with people you haven't seen since before the pandemic. We need to remain safe and keep the spread to a minimum.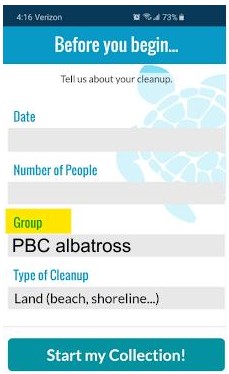 Track Your Trash & Add Us as Your Group
Just like for our Street to Beach Cleanup, we will be using the Clean Swell app to track the amount of trash that is been removed from our streets and ocean. We would really appreciate if you could download the app (if not done already) and add PBC Albatross or Pacific Beach Coalition Albatross as your group.
This allows us to track your efforts among all the other organizations also doing a cleanup.
You can find more information about the app and how to get started on the tutorial we created for you.
More Info About Coastal Cleanup Month 2020
Who can participate? Adults, kids, families, seniors, students, groups, teams, businesses, volunteers, anyone!
Where will cleanups take place? This year is different from the previous years. You are encouraged to cleanup near your home (parks, streets, rivers etc…), but you can also cleanup a spot in need.
Sign Up for Updates!
Join our online community on Facebook or Instagram or by email (add your email to the newsletter box on the right hand side ===> ) to get the latest updates about our Coastal Cleanup Day event.
Official Flyers
We look forward to seeing you in September. Online registration now open, sign up today! For large groups, please contact us directly.
Our beach cleanups and habitat restoration events are part of the International Coastal Cleanup, organized by the Ocean Conservancy. California Coastal Cleanup Day is the largest volunteer event in the US and International Coastal Cleanup Day is the largest volunteer event on the planet! Coastal Cleanup Day is about much more than picking up trash. It's a chance for Californians to join people around the world in expressing their respect for our oceans and waterways. It's an opportunity for the community to demonstrate its desire for clean water and healthy marine life. And it's a moment to share with one's neighbors, family, and friends, coming together to accomplish something vital and worthy on behalf of our environment.