Past Event – Volunteers Needed For Coastal Cleanup Day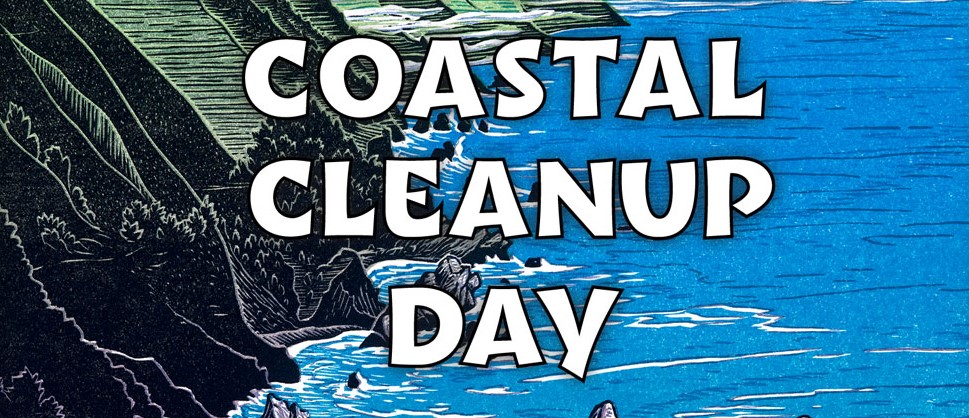 Join this year COASTAL CLEANUP DAY on Saturday September 21st 2019
Volunteer for the biggest worldwide beach cleanup and habitat restoration of the year!
And if you are a large group, please sign your group up HERE.
Each year in September, our Earth Heroes of all ages take action during California Coastal Cleanup Day. Since 2005, over 36,000 pounds of debris have been removed from the San Mateo County coastline by more than 9,500 volunteers.

The Pacific Beach Coalition has been hosting this annual statewide cleanup since 1998 – held on the same day as The Ocean Conservancy's International Coastal Cleanup Day, one of the largest volunteer events around the world. We coordinate these cleanups at the local level along the San Mateo County coast as part of our field education programs in partnership with the California Coastal Commission and San Mateo Countywide Pollution Prevention Program.
Register now to be a volunteer for this year's Coastal Cleanup Day!

September 21st, 2019 from 9am to 11am

Dozens of locations, find one near you!

Let's all make trash extinct! Join us to pick up and clear away debris collecting along our beaches, parks, shoreline, creeks, parking lots and neighborhood streets. Some locations include but not limited to:
– Mussel Rock, Daly City
– Linda Mar, Rockaway, Sharp Park, Pedro Point, Esplanade etc… in Pacifica
– Grey Whale Cove, Hwy 1
– Montara State Beach, Montara
– Pillar Point Harbor, Surfer's Beach, Harbor Beach in Half Moon Bay
Our beach cleanups and habitat restoration events are part of the International Coastal Cleanup, organized by the Ocean Conservancy. California Coastal Cleanup Day is the largest volunteer event in the US and International Coastal Cleanup Day is the largest volunteer event on the planet! Coastal Cleanup Day is about much more than picking up trash. It's a chance for Californians to join people around the world in expressing their respect for our oceans and waterways. It's an opportunity for the community to demonstrate its desire for clean water and healthy marine life. And it's a moment to share with one's neighbors, family, and friends, coming together to accomplish something vital and worthy on behalf of our environment.
Followed by a no-host celebration at 11am to 12:30pm – Location TBD
Map with meeting locations & details:

Who can participate? Adults, kids, families, seniors, students, groups, teams, businesses, volunteers, anyone!
Where will cleanups take place? At organized cleanup sites throughout Pacifica, and from Mussel Rock to Half Moon Bay. Sites include our Adopt-A-Beach sites as well as "hot spots" in Pacifica and along the coastline. You can also register to Adopt-A-Hot-Spot, and or choose your own site.
Sign Up for Updates!
Join our online community on Facebook or Instagram or by email (add your email to the newsletter box on the right hand side ===> ) to get the latest updates about our Coastal Cleanup Day event.
Learn more about the Top 10 Items Collected During Coastal Cleanup Day in Pacifica since 2005.
We look forward to seeing you in September. Online registration now open, sign up today! For large groups, please sign up here.