Thornton Vista Cleanup, Daly City – 2nd Sunday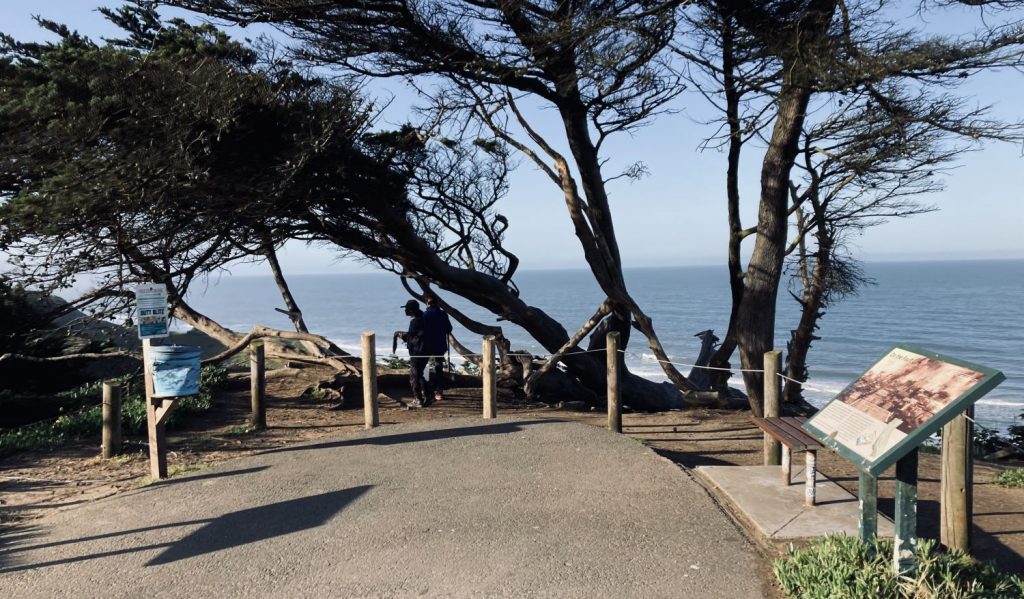 Thornton Vista Cleanups Schedule – 9am to 11am
| | | |
| --- | --- | --- |
| January 8th, 2023 | February 5th, 2023 | March 5th, 2023 |
| April 22nd, 2023 – Earth Day | May 7th, 2023 | June 4rd, 2023 |
| July 2nd, 2023 | August 13th, 2023 | September 16th, 2023 – Coastal Cleanup day |
| October 8th, 2023 | November 5th, 2023 | December 3rd, 2023 |
Please note that the cleanups happening for Earth Day and Coastal Cleanup Day happen off schedule.
Join the movement, Junior Site Captains and Assistant Site Captains needed. Learn more today!
About Thornton Vista in Daly City: Thornton Beach Vista is an overlook offering sweeping views of the ocean and bluffs below.
Site Captains: Isabella, Sierra and Cynthia.
About the Cleanup:
Time: From 9am-11am. Only super heavy torrential rain may cancel cleanup.
Where to Meet: Look for our site captains' table after the roundabout on Thornton Beach Rd where the walkway starts.
Directions: Turn west at John Daly Blvd to the overlook.
Parking: Parking can be found on the turning circle or more likely at the South end of Olympic Way off of Skyline Drive. Additional street parking is available on Olympic Way located just south of the Thornton Vista entrance.
Cleanup Areas: The vista does not offer direct access to the beach below and so the clean up at this location will include the walkway and vicinity to the lookout point, the parking lot, and Olympic Way.
Supplies: Volunteers are encouraged to bring their own buckets and reusable gloves. Extra gloves and buckets for this site cleanup will be provided while supplies last. Because we are never sure of the weather, make sure to bring extra layers, a hat, sunblock, water and snacks.
Litter: Cigarette filters, masks, food wrappers, plastic bottles and more.
Restrooms: There are no restrooms at this location.
Be sure to read through the Cleanup Guidelines before heading out.
More questions? Read our Beach Cleanup FAQs.
Would You Like to Join Us? To make sure we bring the right amount of supplies, to be more efficient and conserve paper, please complete our online form. It will only take you a few seconds. Sign up here!