Native Plant-sitters Needed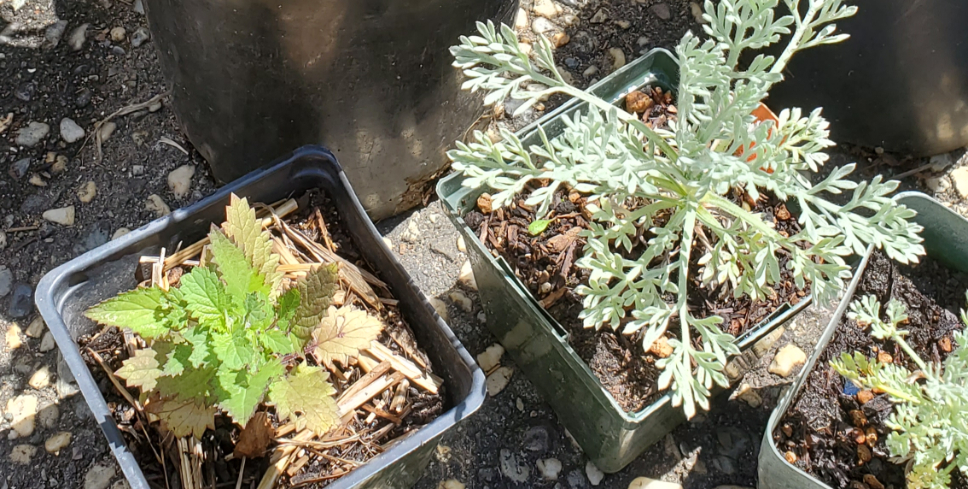 "Restoring native plant habitat is vital to preserving biodiversity. By creating a native plant garden, each patch of habitat becomes part of a collective effort to nurture and sustain the living landscape for birds and other animals." Audubon
To promote the biodiversity of our coastline, we need to restore the native habitat by removing invasive species such as the invasive yellow Oxallis and replace it with the coastal poppies or the coastal buckwheat.
Our team of habitat restoration volunteers have been volunteering for years to restore the bluff and the coastline from Rockaway to Linda Mar, Pacifica by removing weeds and planting good plants for the bees, the birds, the butterflies and other important native species.
Take Care of Native Plants from Your Home
In order for us to plant these precious native plants on the bluffs, we need plant-sitters. The plant-sitter water the plants from seedlings until the plants are strong enough to go out. It could be between 3 months to 1 year. Watering and providing the right conditions are necessary to guaranty a better chance of survival.
How to Become a Plant-Sitter
If you are interested in learning more about this volunteering opportunity, or if you have any questions about the involvement, you can contact us.
You can learn more about the native species.