2018 Was Astonishing, See All We Have Done!
– 14,352 Volunteers
– 161,196 Cigarette Butts
– 16,933 lbs of Trash
– 2,681 lbs of Recycle
– 50,796 lbs of Green Waste
Our Actions & Field Programs
– 1,698 Volunteers
– 14,873 Cigarette Butts
– 3,588 lbs of Trash
– 786 lbs of Recycle
– 3,886 lbs of Green Waste
– Stainless straws given as the 2018 Earth Day giveaway
– Edward Humes, author of Garbology & Rob Cala spoke
– Live music Frankie and the Pool Boys
– Amazing EcoFEST featuring a Plastic Coral and 52 eco booths
– 5,500 attendants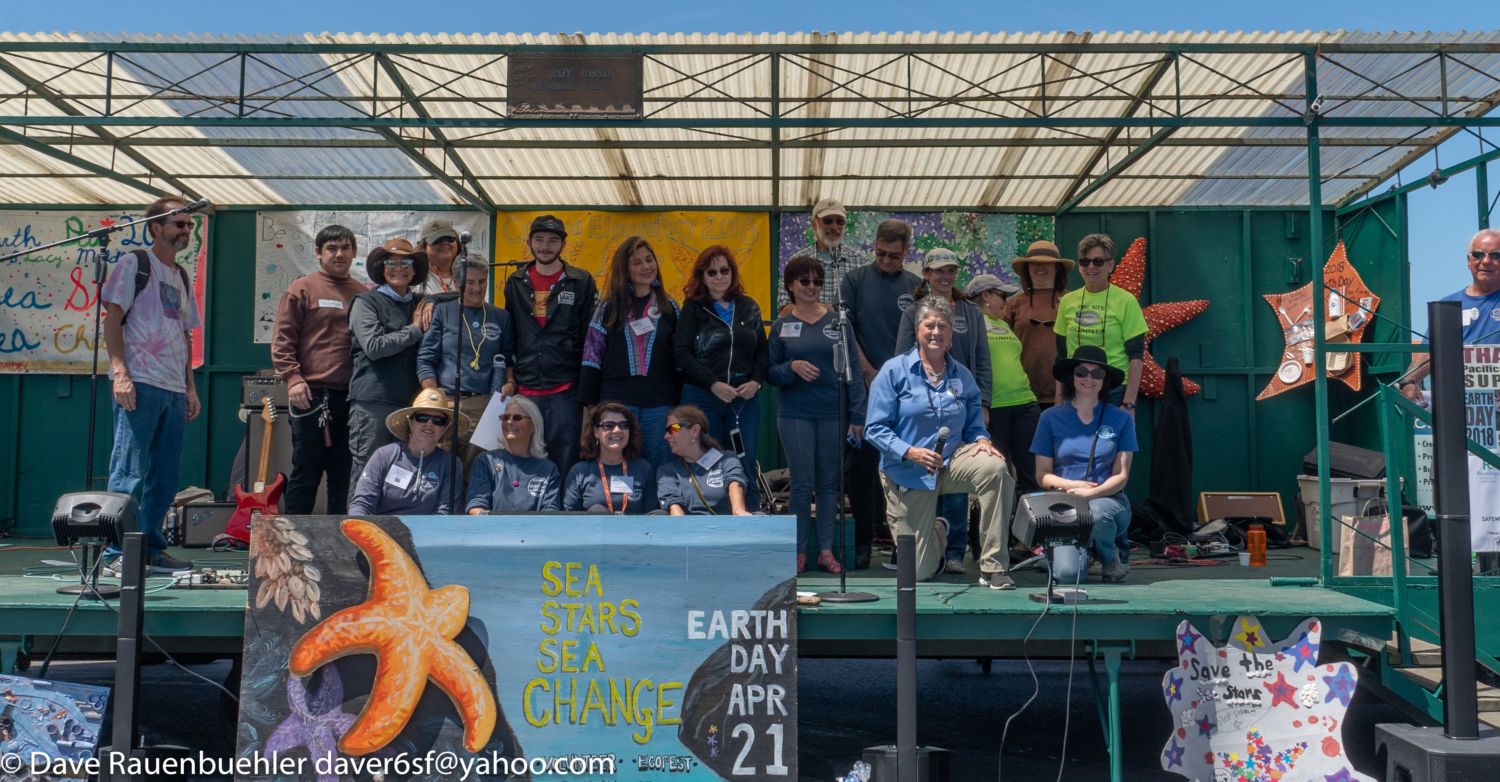 – Inspiring ceremony, 6 booths with businesses sharing their sustainable
efforts
– 1,488 Volunteers
 – 17,825 Cigarette Butts
– 3,698 lbs of Trash
–  1,440 lbs of Recycle
–  2,474 lbs of Green Waste
Adopt-a-Beach:
– 6 beach cleanups organized every month
– Involving and educating 20 to 100 people each weekend
– Removing between 20 lbs to 300 lbs of trash at each cleanup
– Recruited a new team of volunteers for Esplanade
– Recruited highly motivated Junior Site Captains
Habitat Restoration:
– 
Freidel &Michael engaged lots of volunteers every month
– Planted 4 switchbacks on the Rockaway side
– Keeping the weeds from growing back
Ambassadors:
– Started the Junior Shark Ambassador program engaging and joining young individuals together. Believe us when we say that they are having a blast cleaning up their neighborhood!
Our Education Program
– Lecture Series: Organized a free community event to talk about the Sea Stars and educated 100 people
– Earth Day School Assemblies: Organized 21 assemblies where speakers engaged 7,500 students and teachers
– For Teachers: Built a teacher Toolkit to educate students about the sea stars
– In the News: Featured in the Half Moon Bay and Pacifica Review Magazines, once about the Sea Stars and a second time featuring Jeff and Paxton, Mussel Rock Earth Heroes
Our Give Back Program
Habitat Restoration:
– 1,194 volunteers completed weeding in Linda Mar and over the bike path at Rockaway
–
Spread wood chips along Linda Mar top switchback and 
trail and in Rockaway around the first switch
– Installed 4 waddles at Linda Mar and 2 at Rockaway
Beach Cleanup:
– 17,557 Cigarette Butts
– 734 lbs of Trash
– 195 lbs of Recycle
– 34,325 lbs of Green Waste
Our Other Annual Programs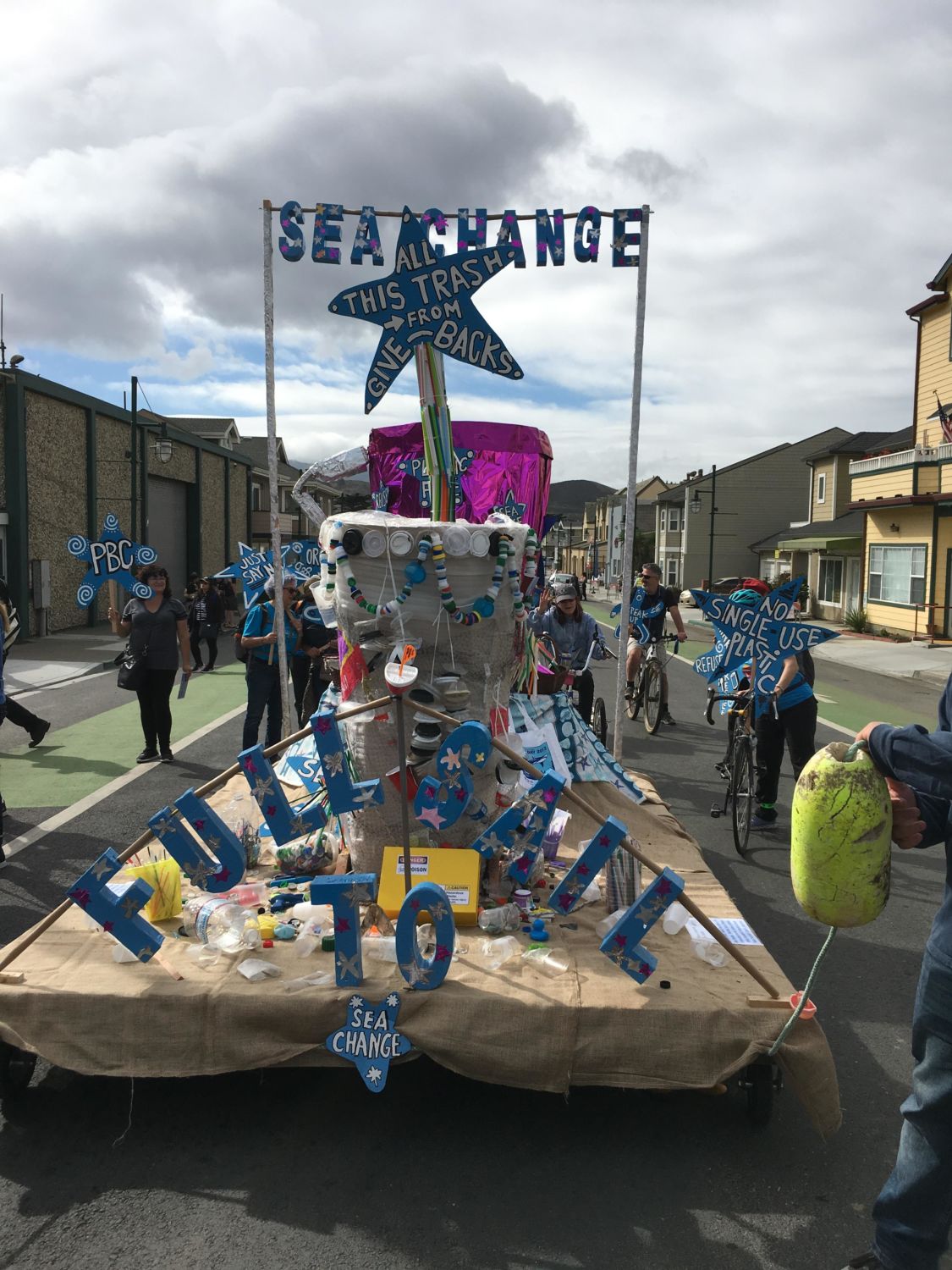 –
MLK Day of Service
: We removed weeds and planted 
native plants.
Check the video
we
made about this 
incredible event.
– 
Surf Movie Fundraiser
: Showed Ocean Driven and 185 people come to each show, a NEW Record. The tasty beer was provided by Pedro Point Brewery. Fundraiser organized in partnership with the San Pedro Surf Club.
–
Fog Fest
: We won the BEST FLOAT Award thanks to our giant hand crafted single use and reusable cups.
Look at the pictures
!
–

Cigarette Butts

: Installed and maintained 
14 new Stainless Cigarette containers and d
ozens of cigarette pots near walkways and benches.
Terrific Support From Our Sponsors
Adventure Out, City of Pacifica, County of San Mateo, First National Bank, Gilead, Mazzetti's Bakery, NCCWD, Pacifica's Environmental Family, Pedro Point Surf Club, Peninsula Clean Energy, Recology of the Coast & Safeway.
Be part of our community and help us do gooder by volunteering or donating today!
THANK YOU