School Assemblies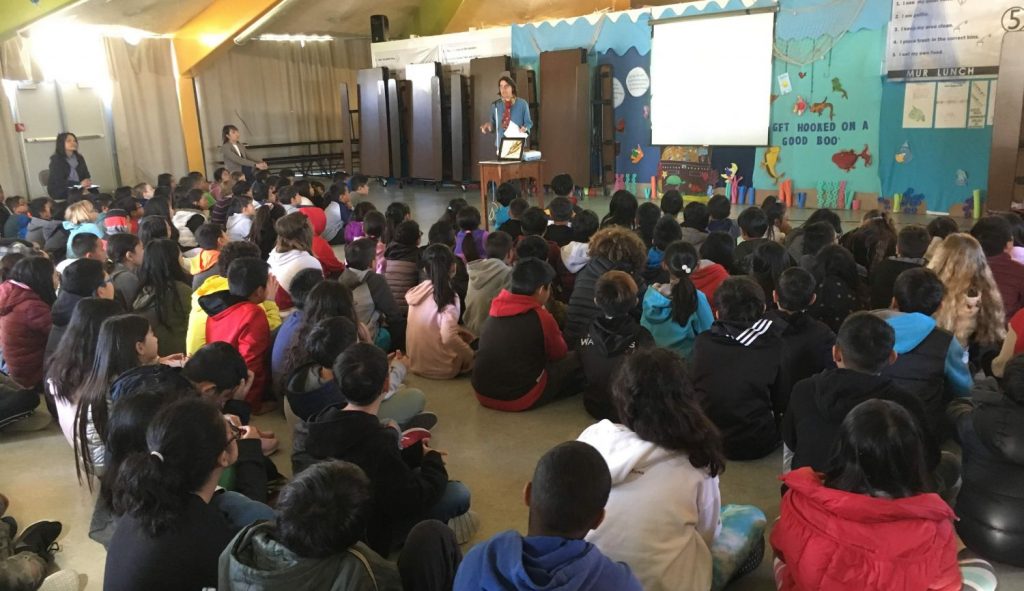 We Offer School Assemblies
Create an Earth Hero team in your classroom. Share your students' and school's enthusiasm for our beaches, native habitat, wildlife, and ocean with us!
Every year, we go to the schools with our professional speakers to educate the students about the Earth Honoree of the year. During the school assemblies, the students, teachers and parents learn about the importance of the Ocean, the dangers of marine litter and how they can help the Earth Honoree. Our speakers go through their interactive presentation to keep the students captivated and motivated.
Our school assemblies are then supported by field programs that offer experiential learning during outdoor adventures. We always encourage the students to come to our beach cleanups with their school for a week day cleanup or on a weekend with their family. We also recommend the school to organize a cleanup or habitat restoration event at their school to beautify the space and keep the students connected with their surroundings.

Overall, we love to work with teachers to create and coordinate projects, or enhance curriculum with hands-on learning that align with common core and national science standards, earn extra credit or fulfill community service hours.
Because a project or activity can be unique, we are happy to assist in designing and planning activities that meet learning goals, and have a rewarding impact on students and our community.
Past Assemblies Now Accessible Online!
Check out our past assemblies in virtual format:
Mission Blue Butterfly Assembly Slideshow
The Albatross – A photo, video, and art journey with Caren Loebel-Fried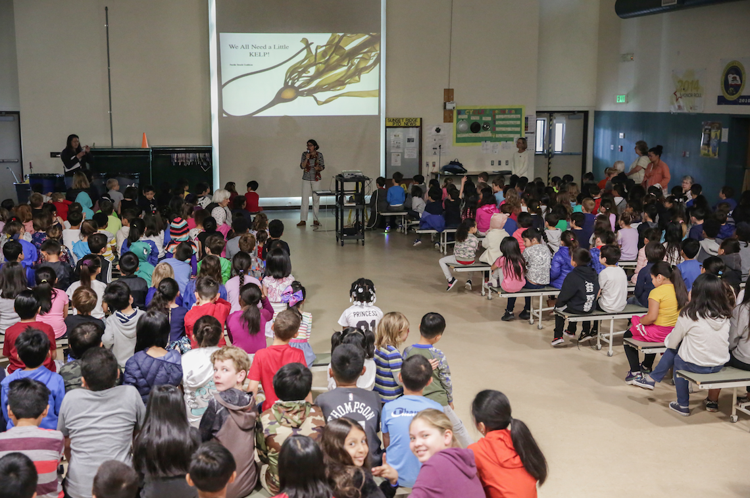 In addition, students, teachers and parents are always welcome to attend our public education events such as film nights and tap into our online educational resources focusing on our annual environmental theme to enhance and reflect on the meaningfulness of projects with students.
Contact us directly to partner with the Pacific Beach Coalition, or learn more about how to get your students started in coastal stewardship and learning more about protecting and preserving our ocean, beaches, coastline and natural beauty we all enjoy and appreciate!