Adopt-A-Spot – These Sites Need Love!
Do You Have Some Love To Spare? These Sites Need Some!
The sites below are ready for adoption! If you are group of volunteers or even individuals and would like to take care of a spot during Earth Day, click on "Adopt-Me" and fill out our group registration form, don't forget to mention the spot name in the site registration section.
Find all the details about our Earth Day of Action here (guidelines, details & more).
If you have any questions, contact Lynn our site coordinator at Lynn[at]pacificabeachcoalition.org.
Spot Name: Oddstadt Park – and home of Spindrift School of Performing Arts
Location:  Spindrift School of Performing Arts – 1050 Crespi Drive, Pacifica
Project Type: Habitat Restoration and Litter cleanup
Action: Mulch. Pull weeds. Pick up litter in the park
Note: We have leaders … need eager helpers! – Bring shovels, tools, and gloves if you have them.  Can use wheelbarrows too!
Picture: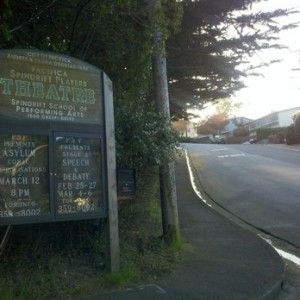 —————————————————————–
Spot Name: Rockaway Switchbacks or Linda Mar State Beach
Location: the Rockaway headland and Linda Mar Beach
Project Type: Habitat Restoration                                             ADOPT-ME!
Action: Remove weeds to protect the native plants
Group Size Recommended: Large or 3 small groups
Note: We have a leader… need eager helpers!
Picture: (the cute dog is not for adoption :))
—————————————————————–
Spot Name: Any Neighbor spot you know that might have dumpiing
Project Type: Cleanup
Action: Remove litter from any of these places of your choice.
Picture:


ADOPT-ME!
—————————————————————–
List of other sites ready for adoption:
Location: Pacifica
Project Type: Cleanup, litter removal
Adobe
Crespi Drive
Fairway Drive and around the Golf Course
Fassler
Hwy 1 from Moose to Vallemar
Hickey Blvd
Linda Mar Blvd                          ADOPT-ME!
Manor Blvd (lower end)
Milagra Ridge (paths behind Oceana High School)
Moose Lodge area
Oddstadt
Palmetto (by the recycling yard)
Peralta
Reina Del; Mar
Rosita
Terra Nova Blvd
Waterford Street (the one by the Car Wash off of Monterey)
Know a Spot like this? Adopt it today!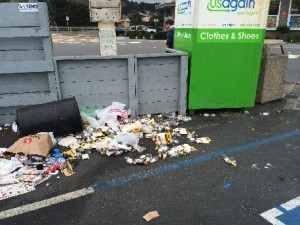 We will guide you through your project and provide the needed supplies.

Adopt-A-Spot Map: