Fun and Sun at May's San Pedro Creek Cleanup
It's always inspiring to see communities come together to take care of their environment, and in early May, a group of volunteers did exactly that at San Pedro Creek. The results were impressive, with over 200 pounds of trash collected, including some interesting finds like an almost-new office chair, tarps, various furniture pieces, and much more. The volunteers had a blast while doing it, making it an unforgettable experience for everyone involved, and this experience served as a fantastic way for young people to learn about their environment and the importance of preserving it.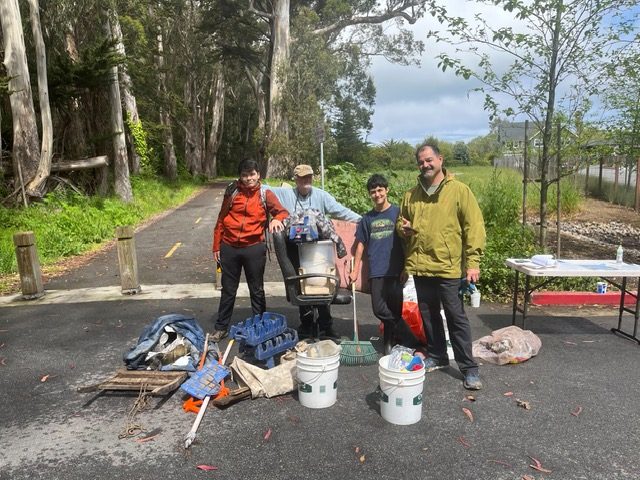 Shoutout to our two amazing Jr. site captains, Aiden and Ethan, who were instrumental in the setup, organization, takedown, and most importantly, the entertainment aspects of the day. They brought humor and fun to the event, including plenty of "dad jokes".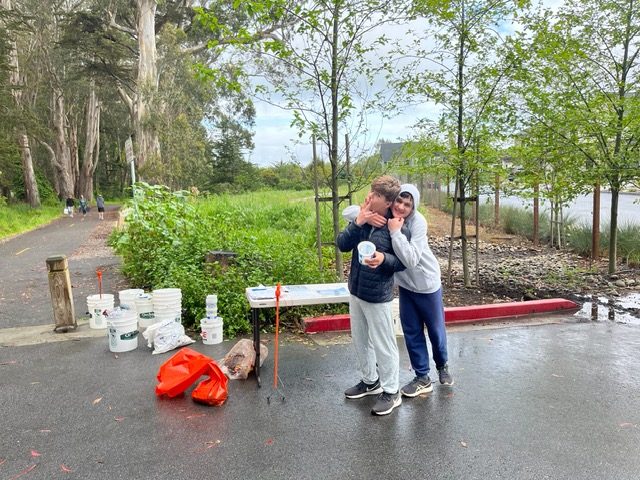 We appreciate everyone who supports Pacific Beach Coalition's work and educational programs. Thank you for helping us to protect our beautiful ocean and coastline by donating money, time, or both! Your dollars will go towards our ongoing educational efforts (such as the Naturalists program) and our beach cleanups and habitat restoration efforts along the coastal trail. Thank you so much for any contribution: big or small!