World Oceans Day at Montara Beach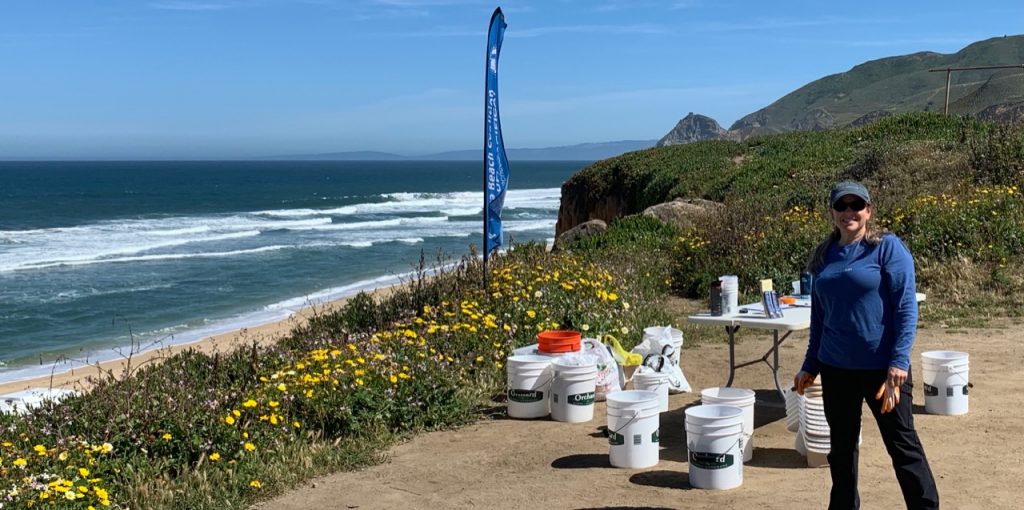 14 amazing volunteers showed the ocean some love today, on World Oceans Day at Montara Beach! It was a sunny day, with wildflowers were blooming, and lots of people on the beach.
Once again, volunteers reported a very clean beach and bluff. But they still managed to pick up 10 pounds of recycling and 8 pounds of trash – including the remains of a party that had to be dug out of the sand. They also collected 87 cigarette butts, 19 bottle caps, a straw and an e-cigarette and liquid refills. The most interesting find was an in-tact bird skull. Check it out next time you are with us!
Thank you to Oracle and all our volunteers from up and down the coast and the peninsula.