Foster City, Moving Location
Volunteer and join our cleanups in Foster City!
About Foster City:
Foster city is a young city with a beautiful network of lagoons making it an idyllic backdrop for morning jogs and evenings strolls. Located at the base of 92 and between San Mateo and Redwood Shores, this small city is proud of its 24 parks.
Over the years, the litter in our streets, parks and trails has increased. Given its proximity to the waterways, a concerned group of residents teamed up to clean up. What started as a small effort to take action has now grown to a monthly meetup that fosters community while doing service.
Site Captain: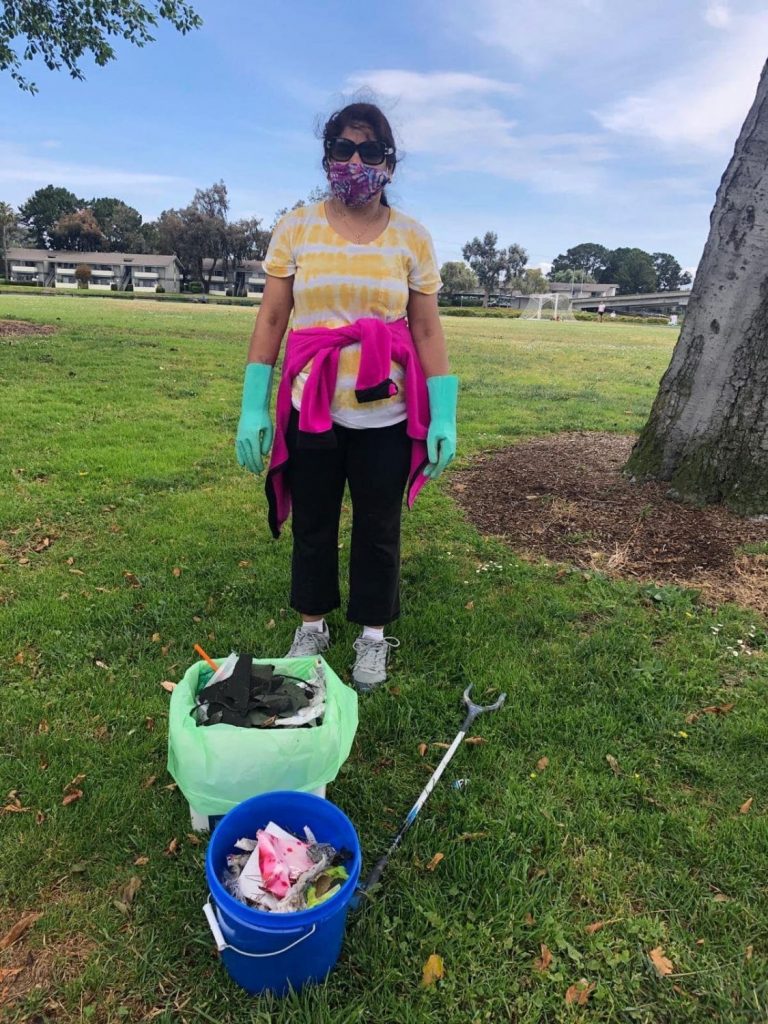 Meet Shilpi Goel. She has been calling Foster City home since 2000. A small business owner and a strong community builder, Shilpi activated a concerned group of residents to take action and be the change. The group's journey started in January 2018 with a Nextdoor post by Inna complaining about an increase in trash at the levee. The post gathered traction and Shilpi joined to do a cleanup. Gratified by the trash picked up, the group decided to make cleanup a monthly event. As more residents joined, the group gained traction and collaborated with the city staff for input and help with reusable cleaning supplies. The regularity of the event provides an opportunity for organizations like Balvihar, Scouts and High School students to engage in community service. Members of the City Council frequently join the cleanups to show their support and do their part. The group continues to meet monthly to clean up across locations in Foster City. Now as part of the PBC family, we hope to increase awareness and find ways to collaborate with other groups.
About the Cleanup:
Time: Third Sunday of the month from 9am-11am.
Where to Meet: Check our "Next Foster City Cleanup" page for location and meeting spot as it changes each month.
Be sure to read through the Cleanup Guidelines before heading out.
More questions? Read our Beach Cleanup FAQs.
Would You Like to Join Us? To make sure we bring the right amount of supplies, to be more efficient and conserve paper, please complete our online form. It will only take you a few seconds. Make sure to check our calendar to find out when is the next cleanup before signing up. If you checked our calendar, sign up here!