Street To Beach Cleanups & Butt Blitz August Update
Thank you all so much for participating and making our Street to Beach Cleanups and Butt Blitz programs so successful. We get overjoy every time we see a new pin on the map. And best of all, the number of cigarette filters collected just keeps on going up.
The Butt Blitz is Going Strong

We can't believe that we are already above the 10,000 filter milestone! Make sure to keep checking our website and Facebook page to get the latest numbers of cigarette filters picked up since August 1st.
Remember the Butt Blitz will end on September 19th which would have been Coastal Cleanup Day. So instead, on that Saturday, you will be able to drop off your filters in person and vote for your favorite painted bucket. This is going to be a lot of fun so make sure to join us at Sharp Park beach.
Street To Beach Cleanups Map
From San Diego to Fort Bragg all the way East to Lake Tahoe. This is very incredible the reach our program got, with Earth Heroes helping from all over the state.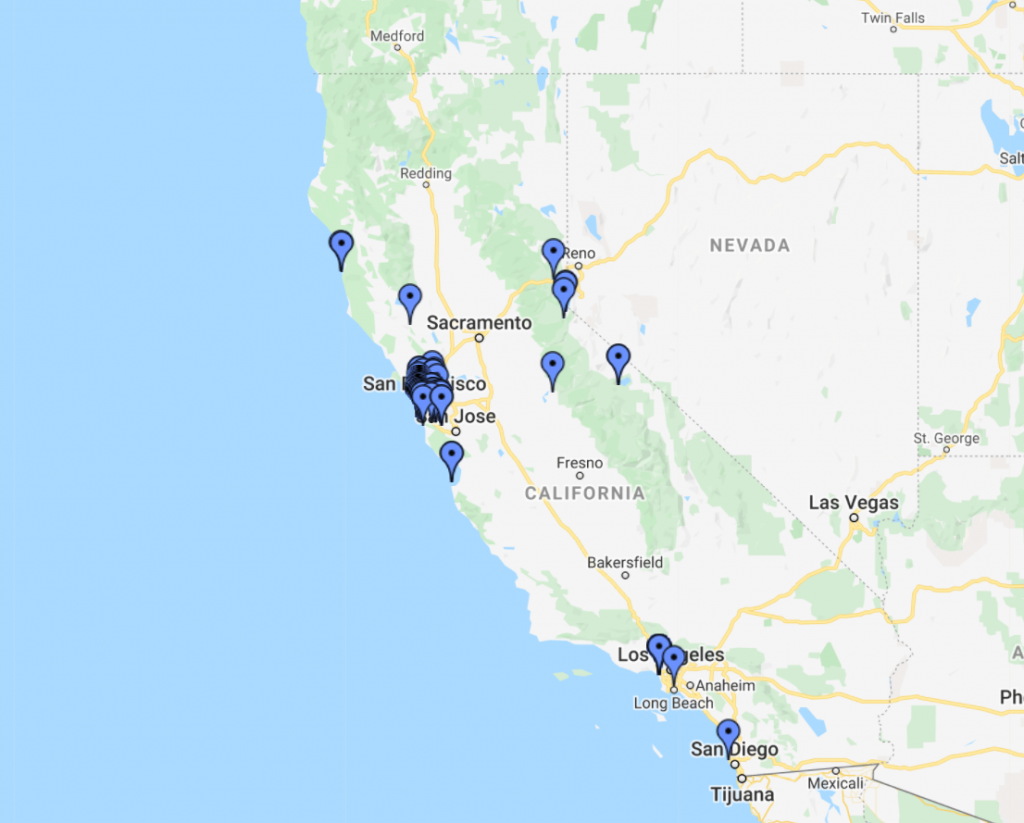 350 Miles Covered & Almost 100,000 Pieces of Trash
After we had to make the hard decisions to stop our monthly cleanups, we never thought that we would have these numbers in August knowing that COVID-19 is still a threat. We recorded over 710 cleanups done since Memorial Day with a total of 98,848 pieces of trash collected and removed from our streets and ocean.
Earth Heroes Always Look Amazing
You also all have been wonderful at sending us pictures and at using the Clean Swell app. We never thought we would get so addicted to an app. Being able to see the amount of trash picked up, the numbers of cleanups down and miles covered is very useful for us.
Thank you and keep up the great work!