Past Event – Come Vote For Your Favorite Bucket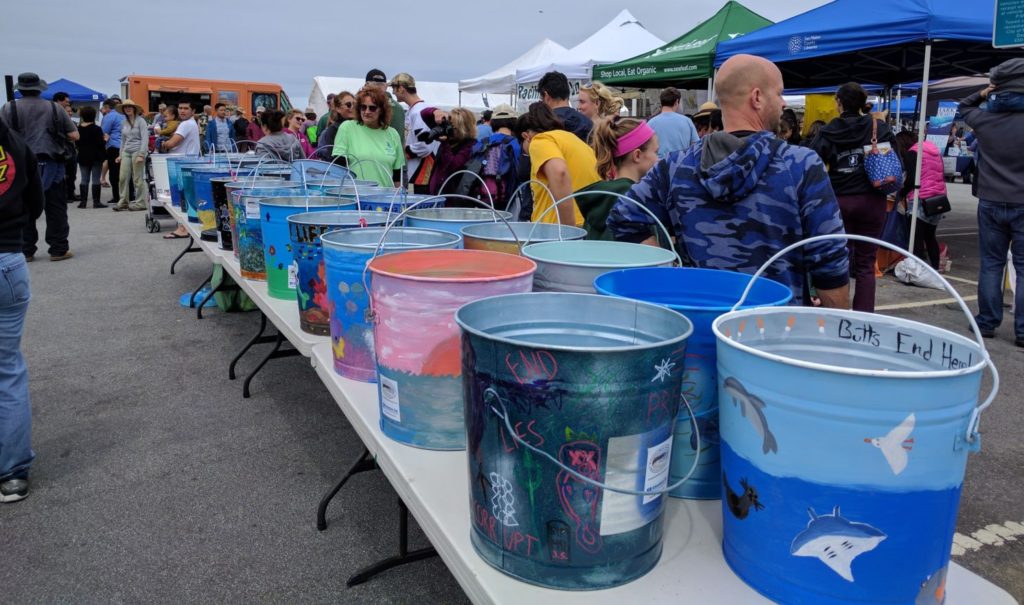 Artists, adults and kids have been working hard all month to paint 50 buckets that are going to be placed all over the coast to help end cigarette filters pollution. But before our beautiful buckets find their new home, YOU need to come vote for your favorite ones. The painters of the buckets with the most votes, will be winning amazing prizes!
Art Walk & Come Vote For Your Favorite Buckets
In a normal year, September 19th would have been Coastal Cleanup Day. But because this event has been replaced by Coastal Cleanup Month, we decided to still bring joy to the community by giving you the chance to vote for your favorite buckets.
Saturday, September 19th from 9AM to 12PM
Sharp Park Beach, Pacifica
The painted buckets will be displayed outside and be safely separated. We are keeping the hours spread out to keep the crowd to a minimum.
Where Should These Buckets Go?
If you know of a place that has a lot of cigarette filters on the ground, please let us know! This could potentially be a great location for one of the new painted bucket. Send us an email with the location you have in mind (please send us the address and your best description of the spot to make it easy for us to locate).
Important Dates to Remember
Sunday 09/13: Last day to return your bucket
Saturday 09/19: Vote for your favorite buckets at Sharp Park, Pacifica
Tuesday 09/01 to Wednesday 09/30: Coastal Cleanup Month