Give The Gift Of A PBC Membership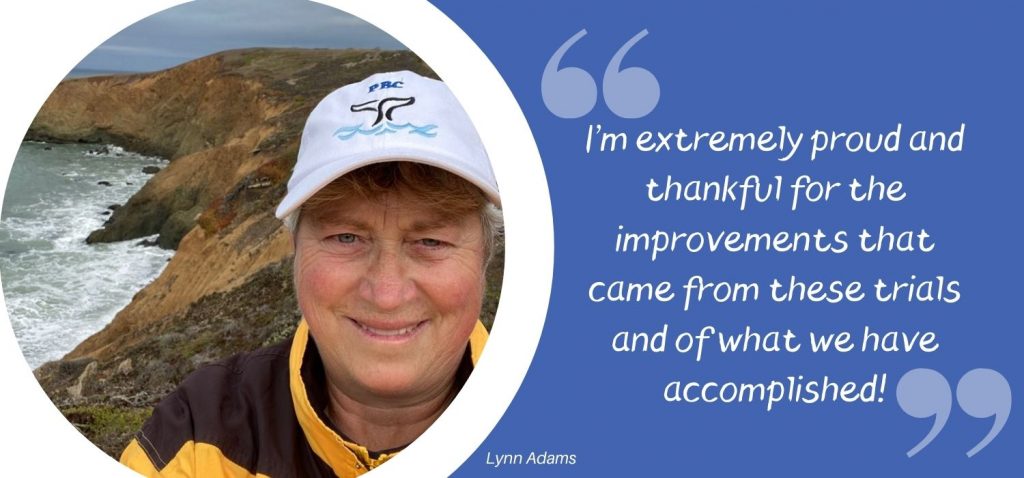 This has been a year of change for PBC. While we all missed Earth Day and our monthly cleanups, I'm extremely proud and thankful for the improvements that came from these trials and of what we have accomplished. I am excited about our plans for 2021 and am calling on your support to help PBC continue our successful beach clean ups and environmental education outreach in our schools.
As PBC is poised to continue to grow and have a deeper, wider impact that will ultimately keep our local streets and beaches cleaner and help create the next generation of environmental stewards in our community, I want to take a moment to extend an invitation to you to join the Pacific Beach Coalition as an active member and/or a supporting member. And for your passionate youth, please help them become a Junior PBC Albatross member. An annual membership helps us to increase our impact and attain our goals.
Early Preview of Our 2020 Accomplishments
Despite the unexpected challenges in 2020, PBC was able to proudly accomplish the following:
Established the Street to Beach program, inspiring an army of volunteers who not only cleaned our beaches, but also our streets and parking lots. This was a dream come true for me and something we always hoped to achieve!

Despite the cancellation of Earth Day and our monthly cleanups, volunteers picked up more toxic cigarette filters (~230K) than ever before, and collected as much or more trash than we did in all of 2018 with a fraction of the volunteers.
We also recycled our one millionth filter this year and learned so much about all of the other trash we've found but never documented before!

Launched brand new education and youth programming initiatives, including:

Two virtual education programs, drawing 750 participants from across the US and all over the world.
Started a junior PBC group, Team Albatross, to spread PBC inspiration and teach environmental leadership skills to youth throughout San Mateo County.
A curriculum with detailed lesson plans to help San Mateo County teachers and students understand the importance of our oceans and waterways, and how to best protect them. We look forward to sharing more about this with you soon!

Grew our dedicated team of Habitat Restoration enthusiasts who are actively transforming the coastal trail between Linda Mar and Rockaway, protecting and growing the native habitat there and planted 2,000+ new native plants. We also worked with Eagle Scout Jay Patel to restore the eroding short cut next to the Rockaway Switchbacks this year. This is an amazing project that will make a huge difference over time.
Our Goals for 2021 and Beyond
Action. Continue to deliver our current set of strong restoration and clean up programs, including Street to Beach. Add one or more sites per year and grow our volunteer base by 15% annually.
Education. Expand our education programs by developing a virtual curriculum and leading beach clean up field trips, school assemblies, and other experiential learning activities. In 2021, we will increase the number of students we reach by adding virtual assemblies and environmental lesson plans.
Operations & Fundraising. Invest in organizational capacity, grant writing, fundraising, and marketing so that we are able to continue to increase our impact. To do this, we need to bring in one new major grant in 2021 and expand our base of individual donors.
I hope you choose to join the Pacific Beach Coalition. During this holiday season, an annual membership makes a great gift, as well. Thank you for your support. It means the world to us.
Lynn Adams
Letter written by Lynn Adams (President)