Welcoming New PBC Team Members
Join us in welcoming these dynamic new members of our team! We are looking forward to working together and taking this organization to a whole new level! 
Behind the Scene Members
Julie Lockhart is one of our dedicated team members wearing many hats. Aside from participating in the Street-to-Beach cleanups during the pandemic, in 2021 she has helped co-site captain at the Linda Mar Beach Cleanups, Habitat Restoration, volunteer outreach, and is a secret weapon to the marketing team leveraging her background in design.

The day Julie first learned the 3 R's (Reduce-Reuse-Recycle) in early grade school, she lectured her family at the dinner table on the new program that would sternly be enforced in the household from that point forward. Even then, she knew the problem was bigger than anything she could solve alone, but I was going to try to be a part of the solution. Julie came to PBC first looking for a way to volunteer in the community and help protect the environment. She loves being outside helping with the cleanups, but knew that her 10+ years in UX Design and tech could be utilized on the Media and Communications Team.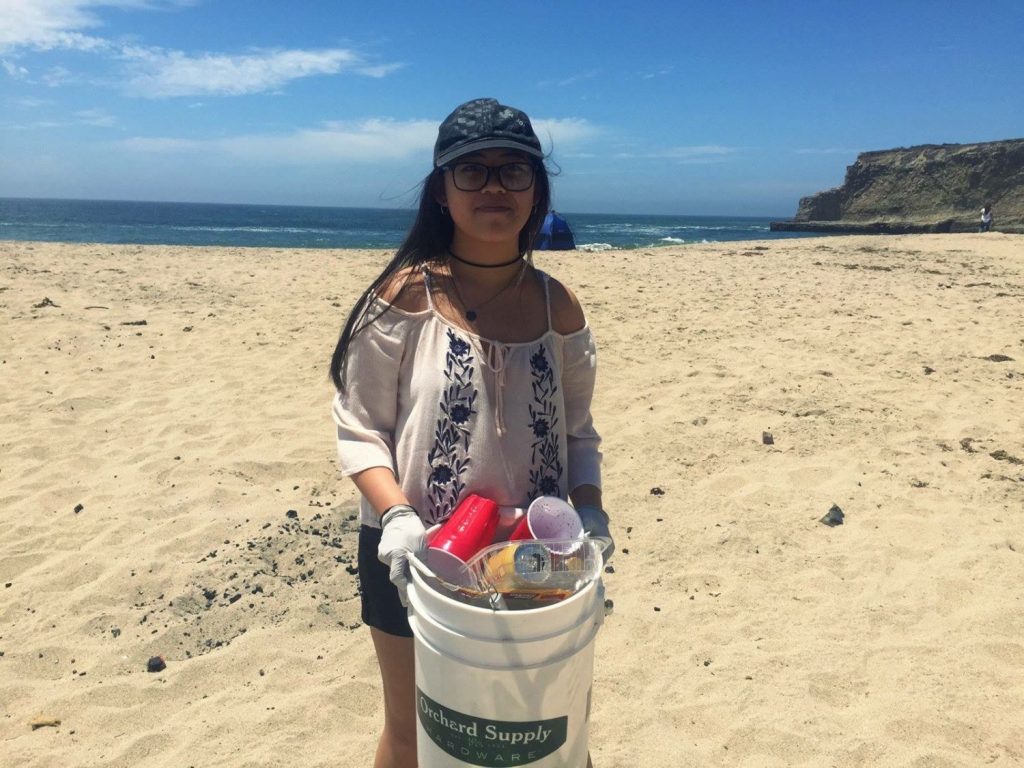 With her true eye for design, Kimmy Tran, our graphic designer, has created many an excellent graphic for our web site, capturing exactly our mission.
Kimmy first came across Pacific Beach Coalition when she was a junior in a high school club that she helped start. Her volunteer work with PBC only began with participating in beach cleanups, but when she started school at UC Davis, she reached out to offer her services as a graphic design intern. Now, you can see some of the graphic work she has done on display in some of our social media posts and her signage by the trails at Linda Mar State Beach. Her plant identification signs and habitat restoration signs have received lots of positive feedback from frequent visitors to the beach!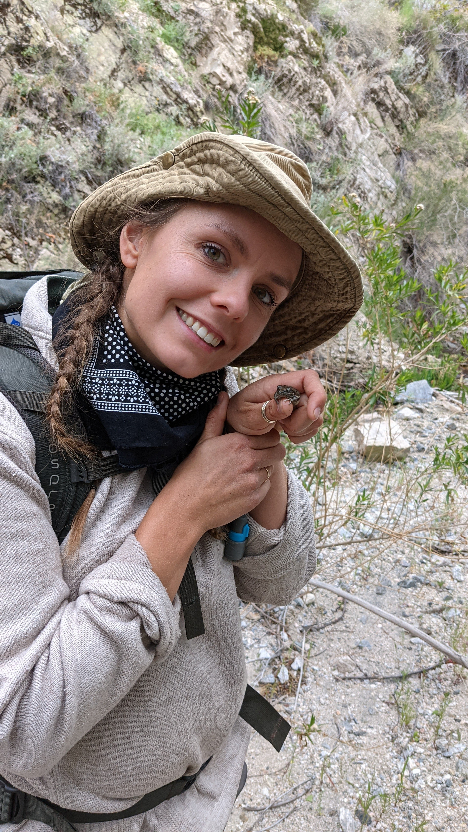 Chloe van Loon is our awesome content marketing manager leveraging her creativity to bring out the best in our online presence.
Chloe found PBC at the end of 2020 when she needed to collaborate with an organization for the California Naturalist Certification program. Having discovered such a wonderful group of dedicated environmentalists Chloe gladly stayed on to help with social media. Currently, she posts to Facebook and Instagram: beach cleanup announcements, thank you posts, and when different projects happen like Earth Month, the Virtual Albatross Exhibit, and the Water Tank GoFundMe! You can usually find Chloe outside observing wildlife or inside learning and writing about what she has just witnessed. One day she will get to Pacifica but right now she is always on the move as a nomad of California and British Columbia tracking anything from fungi to frogs to fritillary butterflies.
We are also excited to announce the addition of two co-executive directors to our team. Antony Luxton and Anne Donker will join President Lynn Adams in overseeing all programmatic work and strategic growth efforts for the organization.
Lynn Adams said: "We have been growing from a grassroots organization that has led environmental stewardship initiatives in San Mateo County for over [25] years to an ever expanding community of over ten thousand supporters, ocean lovers and dedicated volunteers. It's time to assess our needs for the future as an organization.
As a local community and around the world, we've reached a critical crossroads: we are seeing the devastating impacts of climate change on the resilience of our coastlines.
Just as our ocean relies on a healthy ecosystem to survive, human society also cannot thrive without a healthy coastal environment.
This is why we will be doubling down on our mission with such programs as Street-To-Beach Cleanups, Habitat Restoration, Education, and other initiatives.
Both Anne and Antony are environmental justice activists who look forward to advancing our mission of building a sustainable environment for all."
Antony has over 20 years of corporate experience in executive leadership spanning sales, operations, strategy, business development, organizational growth, analytical solutions, and digital transformation. He is an outdoor enthusiast and brings a passion for educating others on the value of our natural ecosystems.
Anne's career has spanned fundraising, environmental policy and business development for non-profits, government and built accelerators for technology startup companies. She has worked on capital projects that have transformed riverine communities and catalyzed change.
New Naturalist Team
We are also super excited to grow our team of naturalists. Here are the faces you will see weekly at our beach cleanups. From left to right: Danila Mehta – Marie Kazan-Komarek – Greg Finkelstein – Nancy Enge – Antony Luxton (PBC Co-Exec Director) – Julie Walters