How To Keep Your Kids Entertained at Home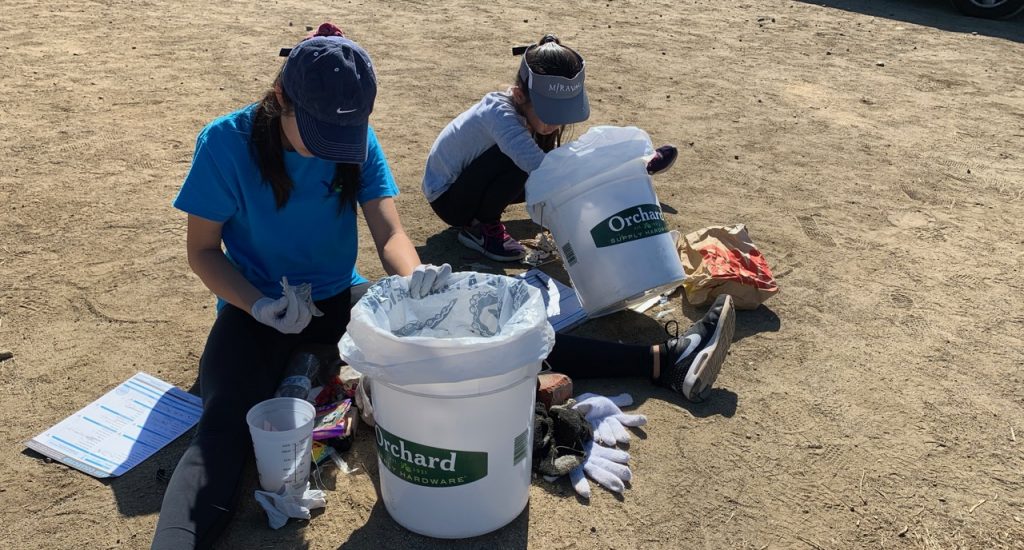 With the current situation and the COVID-19 obliging us to stay at home, it might be difficult to keep our children's brains busy. To help parents, grand-parents, teachers, guardians and babysitters, we gathered a bunch a resources that you can use at home or outside to keep everyone sane and happy while giving back!
Our Toolkits are Ready-To-Print-Activities
Over the years, we have put together a bunch of activities for a lot of different grades each focused on our different Earth Honoree. Browse through these activities and print the ones that match your kid(s) school grade.
Albatross – Teacher Toolkit, Fun Facts
Kelp – Teacher Toolkit, Fun Facts
Sea Stars – Teacher Toolkit, Fun Facts
Dolphins & Porpoises – Teacher Toolkit
Sea Otters – Teacher Toolkit, Fun Facts
Native and Coastal Bees – Teacher Toolkit
See them all – Full Teacher Toolkit
Pick Up Trash at the Beach or From Your Neigborhood
Here is something that you can do outside with your family. Once a day or whenever you can, grab a bucket and gloves and go outside to pick up trash. At the end, tally everything that you found! What was in your bucket? Let us know by posting a picture of your table or of you picking up the litter, we would really love that!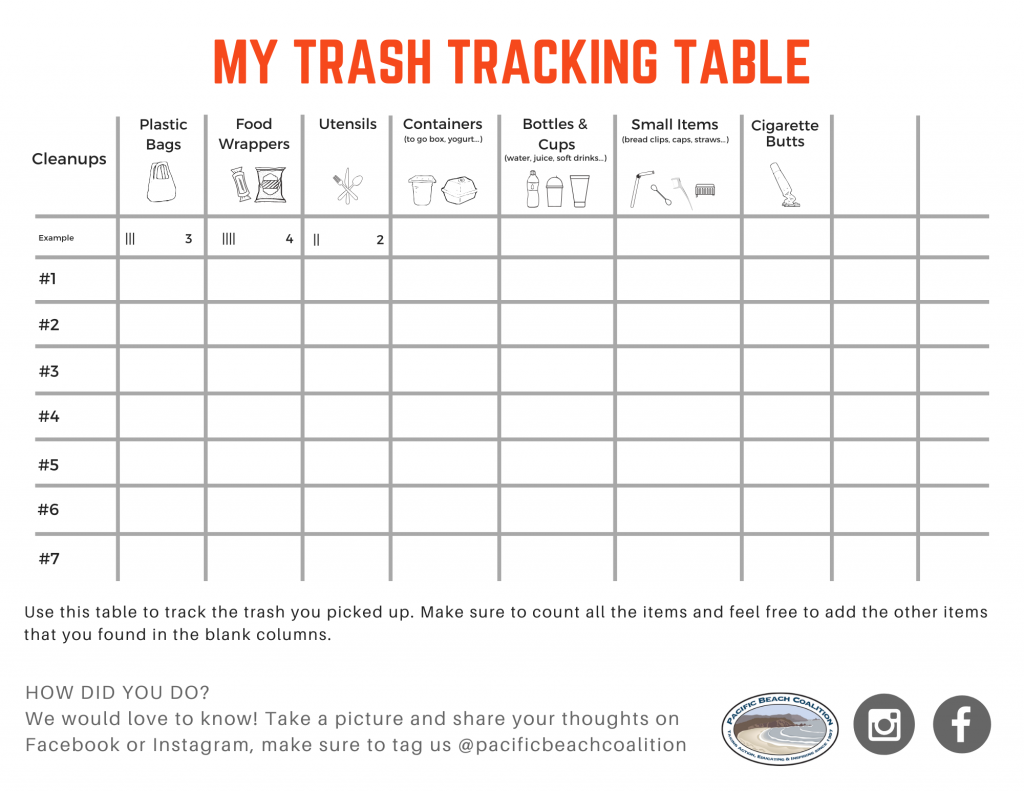 How Big is Your Plastic Footprint
Inspired by the table made by Aquarium of Seward in Alaska, we created our version of the Plastic Tracking Table. This is something that you can print and do at home every time you place something in the trash can or recycling bin. Have your kid(s) run it and feel free to print a couple as this COVID-19 situation is very likely to last a few weeks!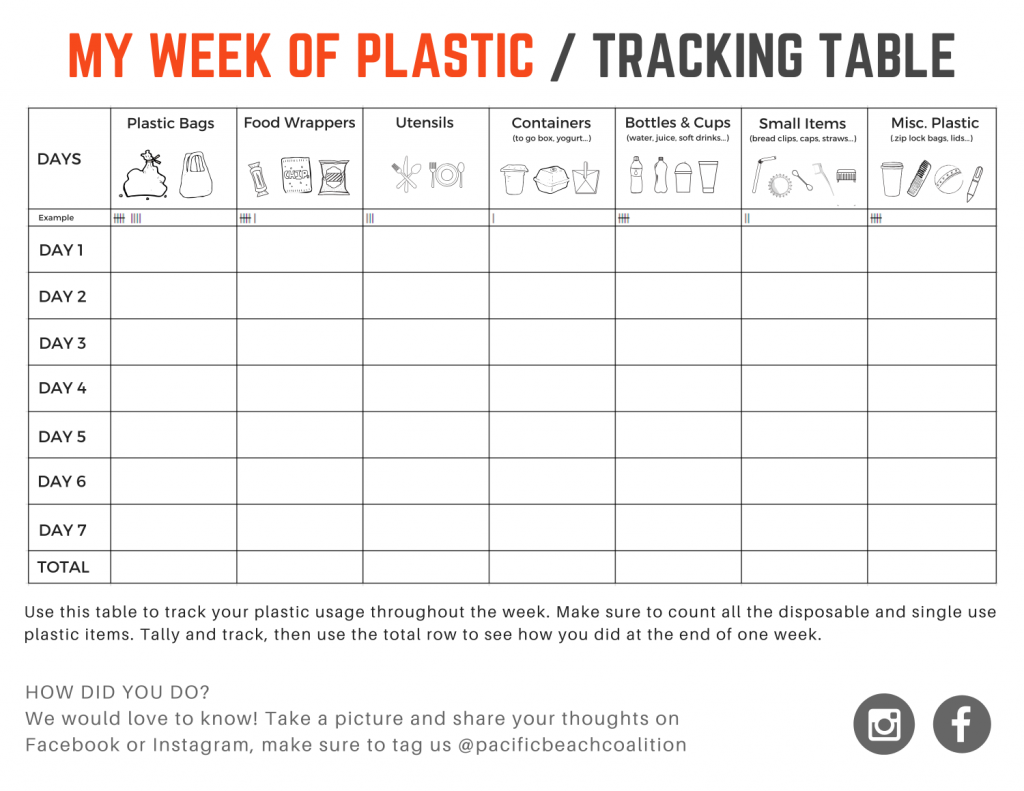 Other Resourceful Websites
For a few years now, we have been collecting links for other trustworthy websites that have educational content: