Happy World Albatross Day – June 19th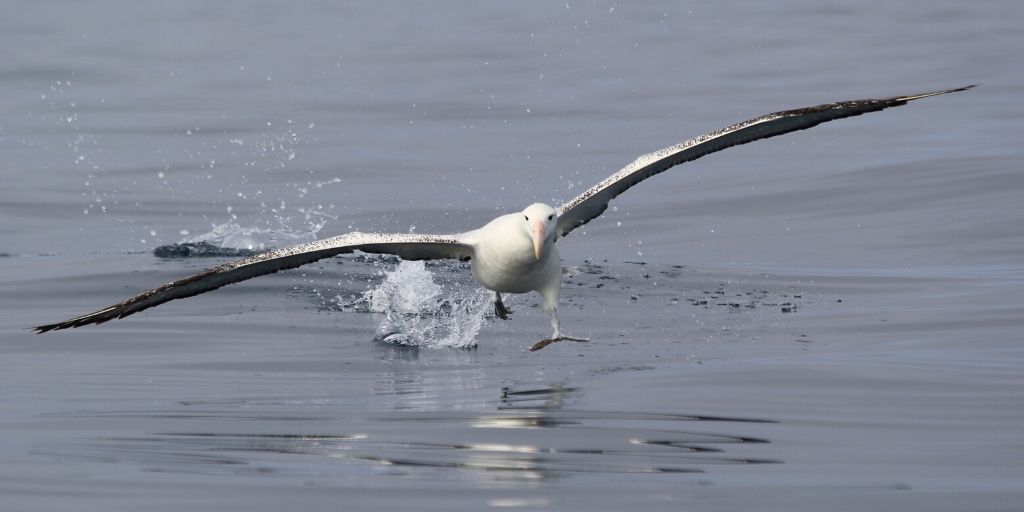 About World Albatross Day
Did you know that June 19th 2020 is the first ever World Albatross Day?
In May 2019 ACAP's Advisory Committee at its most recent meeting held in Brazil declared that a conservation crisis continues to be faced by its 31 listed species, with thousands of albatrosses, petrels and shearwaters dying every year as a result of fisheries operations. To increase awareness of this crisis ACAP is inaugurating a World Albatross Day, to be held annually from 2020 on 19 June, the date the Agreement was signed in 2001.
Evening With A Curious Albatross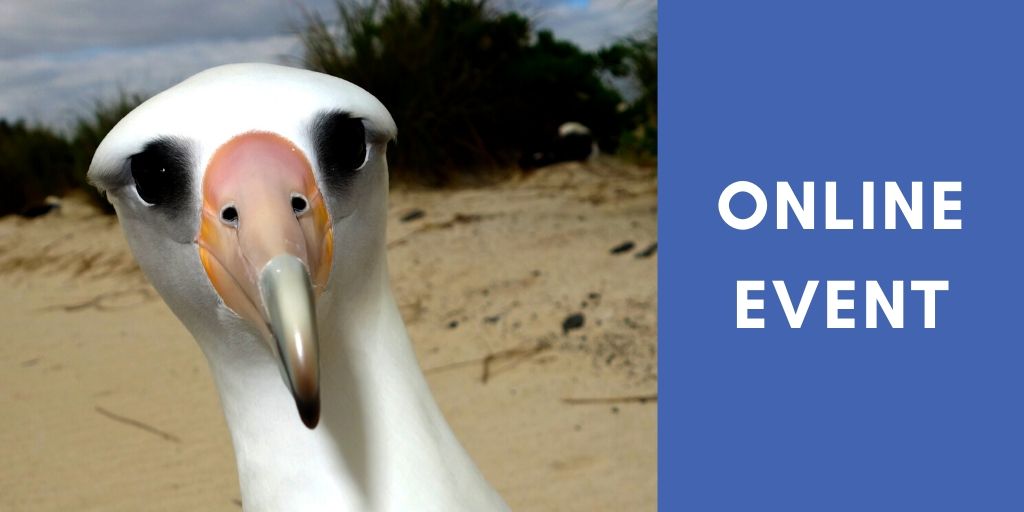 Don't miss our online event happening Thursday June 25th! Caren Loebel-Fried, who studied and counted nested albatrosses on the Midway Atll for 7 weeks will be our speaker. Learn more about this event!
Watch A Video About The Albatross
This is a great way to learn more about the albatross right before our event. We highly encourage you to watch and start writing down your questions.
Watch A Baby Albatross Live
Royal Cam is a 24-hour live stream of an albatross nest during the breeding season. This season's chick, a female, hatched on 31 January 2020 and is named Pippa. She waits patiently for her parents to return sometimes waiting for 2 weeks to be fed. But Peter the rabbit often comes at night to keep her company.
Get More Acquainted with the Albatross
Albatrosses are fascinating birds. They can fly up to 25 miles per hour and never move their wings for hours! Below are 2 great illustrations that we found on the APAC website showing all the different kind of albatrosses. It is very interesting to see how the shape of their head and beak stay the same while the color of their feathers and beak highly varies.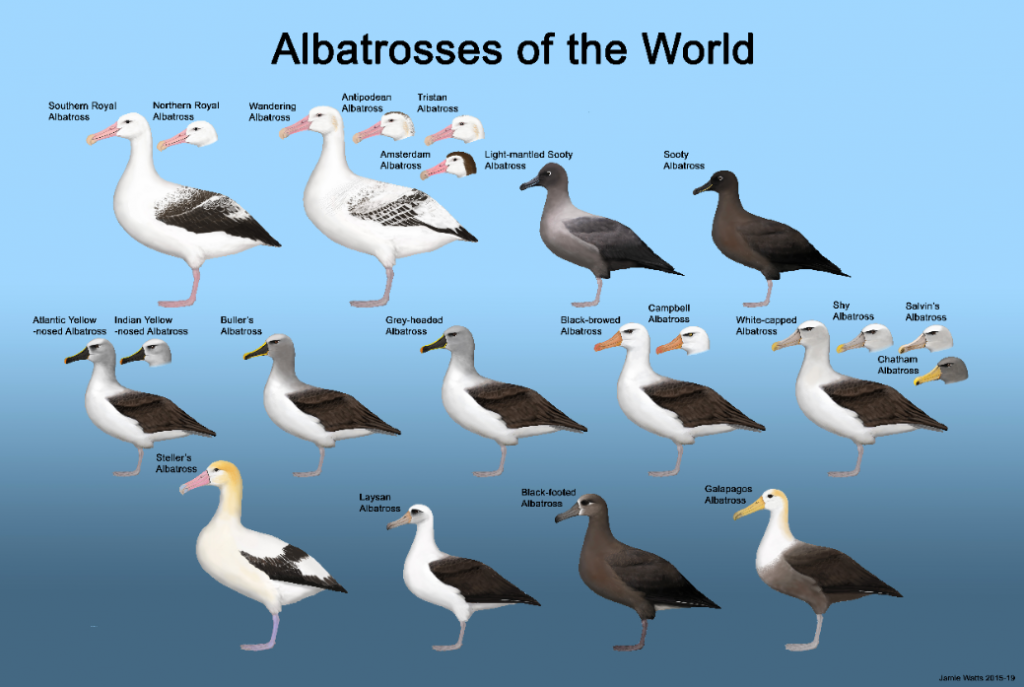 You can learn more about the albatross thanks to the different resources we gathered:
Evening with a Curious Albatross – Online Event on Thursday June 25th
Learn about the Albatross
Albatross Fun Facts
Activities for Albatross Day