Past Event – Evening with A Curious Albatross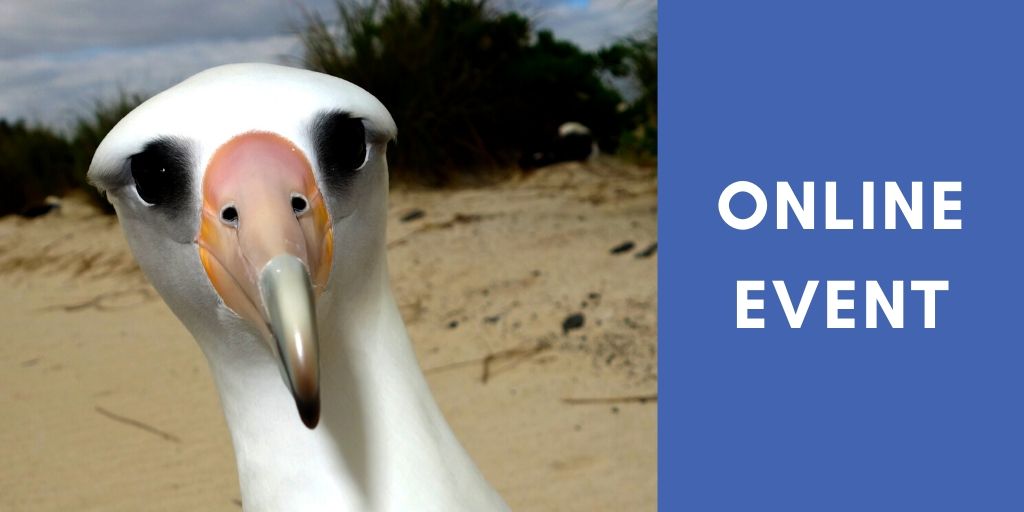 We are very excited to bring this free & special event straight to you! No need to go anywhere, this online event can be watch from the comfort of your home at 7PM on Thursday June 25th.
Event Details
Click on the event link https://www.crowdcast.io/e/albatross to register and when you do so, you can ask questions. You will also have the opportunity to ask your questions during the event.
Caren Loebel-Fried will be our speaker and will share her story counting and studying nesting albatrosses when she spent 7 weeks on the Midway Atoll We will also have Q&A.
Watch This Video Before the Event
We highly encourage you to watch this video to learn a bit more about the albatross before the event.
About Our Speaker, Caren Loebel-Fried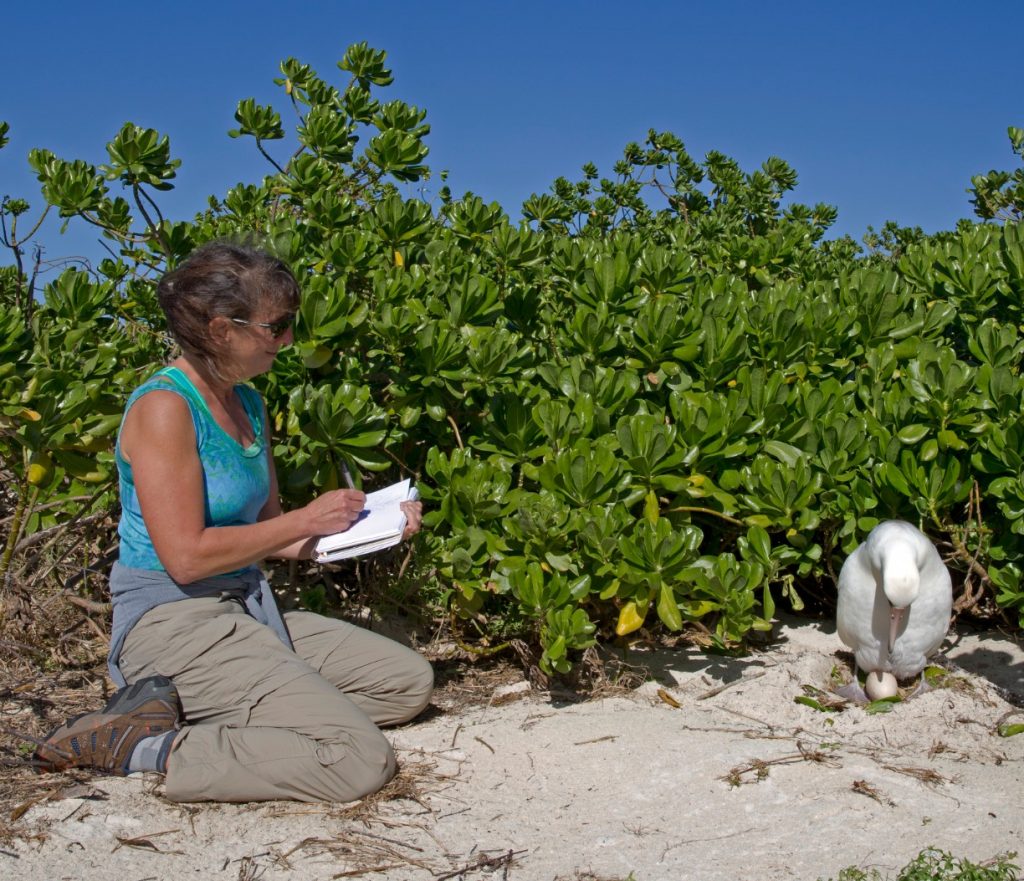 Caren has always been obsessed with birds. In the rainforest of Hawai`i, she is lucky to live among many native Hawaiian birds. Lately, seabirds are taking her on journeys to the great blue unknown… Caren finds that birds make excellent conservation ambassadors, intriguing and entertaining to most humans, their presence, or lack of presence, revealing the health of the environment.
During seven weeks on Midway Atoll, Caren counted and studied nesting albatrosses and other wildlife. She was researching to create iconic art for the United States Fish and Wildlife Service that celebrated Midway Atoll National Wildlife Refuge, Battle of Midway Memorial, and Papahanaumokuakea Marine National Monument. Some of Caren's other projects include creating iconic art for Kilauea Point National Wildlife Refuge on Kaua'i, where seabirds abound. Caren also partnered with Conservation Council for Hawai`i on a Hawaiian Monk Seal educational project, and a project that teaches about extinction in Hawai`i.
Caren currently resides in Half Moon Bay, California and Volcano, Hawai`i. and has been providing us with a lot of educational resources that we used to educate adults and kids about the albatross. She is also an incredible book illustrator and you can learn more about her work on her website.
Learn More About The Albatross
Check out all the different educational resources that we put together to help you learn more about these incredible birds:
Learn about the Albatross
Albatross Teacher Took Kit
World Albatross Day
Albatross Fun Facts
Spread the Word
Feel free to share the flyer and share the Facebook or Eventbrite event.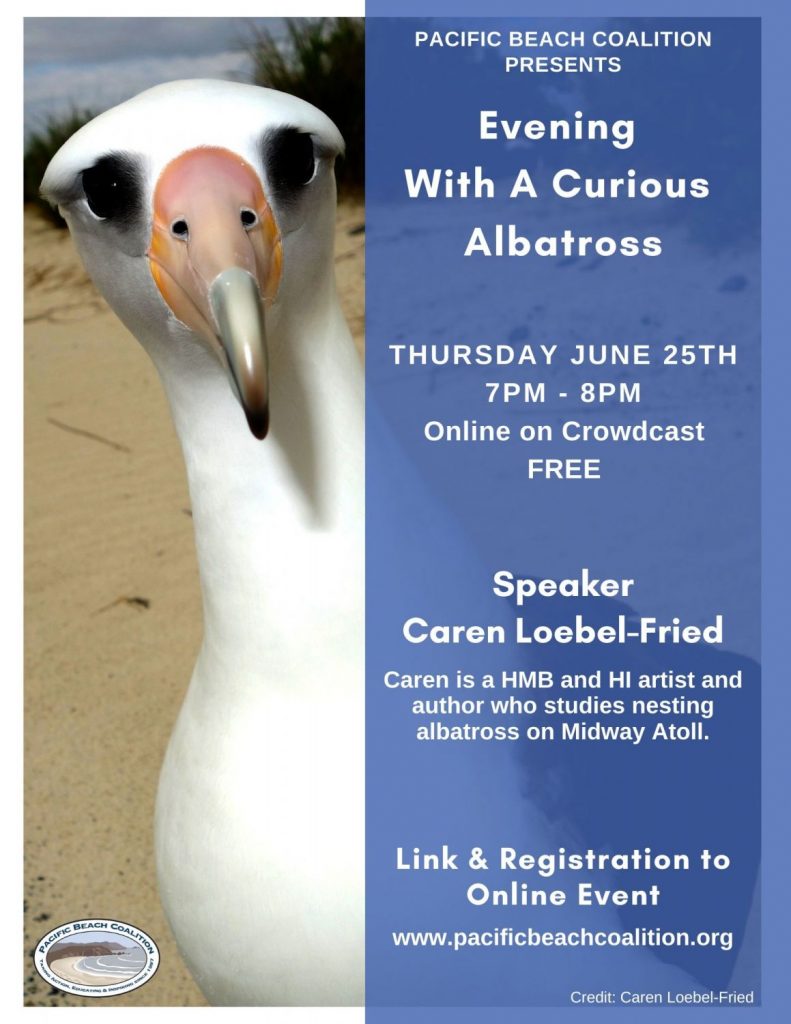 We can't wait to see you all online!