For the Love of Our Cost, Donate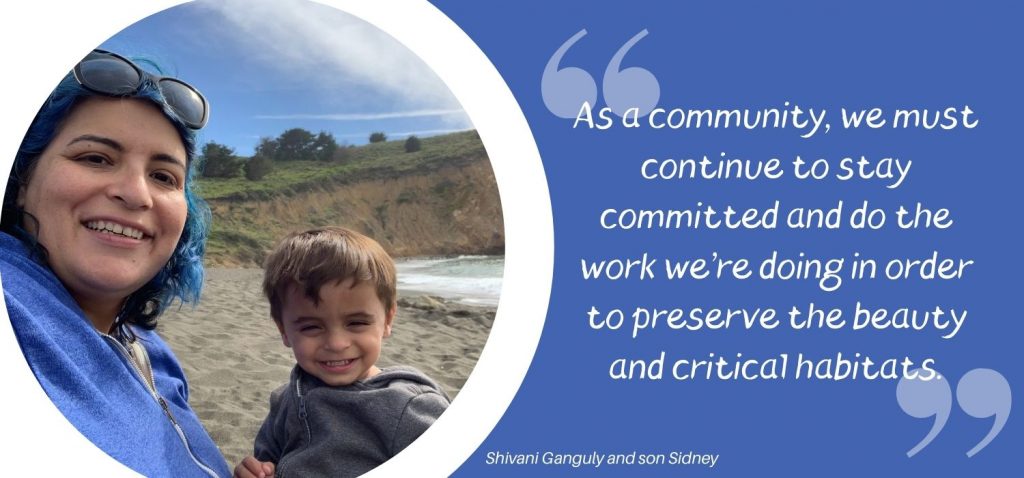 Thank you so much for your ongoing support of the Pacific Beach Coalition over the past 23 years. During this time, we have grown from a small group of dedicated locals who picked up litter at Linda Mar Beach in Pacifica, to a community of 10,000+ supporters, ocean lovers, and dedicated volunteers who are working together to protect our oceans.
PBC is launching our end of the year giving campaign with Giving Tuesday on December 1 and through the end of the year. Over the next six weeks, we'll be sharing your stories as PBC volunteers, staff, and supporting members. We'll also be highlighting our accomplishments and sharing our vision for the upcoming decade. 
As part of our PBC family, here is how you can help:
Tell Your Family, Friends, and Social Network About Our Work
PBC is a grassroots organization that has led environmental stewardship efforts in San Mateo County and surrounding areas for more than two decades. To continue our work during COVID-19, we launched Street to Beach Cleanups, a program which inspires volunteers on the San Mateo Coast and throughout the world to keep single-use plastic and other trash out of our oceans and coastal habitats. Through October 2020, we've collected more than 1,700 pounds of trash and recycling per month, almost as much as we collected in an average month in 2019, despite the cancellation of our 10 monthly Beach Cleanups and corporate Give Back Programs.
Share Your Story
On Giving Tuesday, use the hashtag #mypbcstory on social media, and post a video or a picture about why you love PBC!
Donate
Each and every dollar counts, and proceeds go to supporting programming like Street to Beach Cleanups, as well as new initiatives:
We are investing in our infrastructure, which will allow PBC to meet the growing needs for local beach cleanups and environmental educational programming. Lynn and the Board of Directors brought me on to continue to grow, strengthen, and increase our impact as PBC dives into our third decade.
We recently hired a part-time grant writer to support our efforts in securing more operational grants and to develop and grow our relationships with local philanthropic partners.
PBC is doubling down on what has always been an important part of our mission: our Education Programs. We are building out a comprehensive curriculum for elementary school students to learn about conservation of San Mateo Coast, with a goal of reaching 20,000 students throughout the Bay Area over the next five years.
We've reached a critical crossroads: as a community, we have seen the devastating impacts of climate change with the proliferation of local fires, as well as shifts in weather patterns. As a community, we must continue to stay committed and to do the work we're doing in order to preserve the beauty and critical habitats of the San Mateo Coast. We are asking each of you, our most important stakeholders, to support our work.
We are excited to see what we can do together in this new upcoming year. With love and respect for all you have done and continue to do for PBC,
Letter written by Shivani Ganguly, Pacific Beach Coalition Business Director.