Education Programs

School Assemblies
From toddlers to pre-schoolers to high school and college students, our youth education program brings coastal stewardship right into the classroom. Each year during Earth Week from Pacifica to Half Moon Bay and Montara, our young Earth Heroes take the pledge to protect and are inspired to value and appreciate their environment. After a week filled with school assemblies presented by experts and aligned with science standards, our coastline becomes their classroom where students are joined by their families to "take action".  All ages connect to not only experiential learning in the field, but also to an entire community of Earth Heroes. Over the years, our youth education program has also included after-school programs.
In 2019, we lead 18 school assemblies from Pacifica to Half Moon Bay allowing 6000 to 7500 kids to come back home with a better understanding of the marine ecosystem and the dangers of marine debris.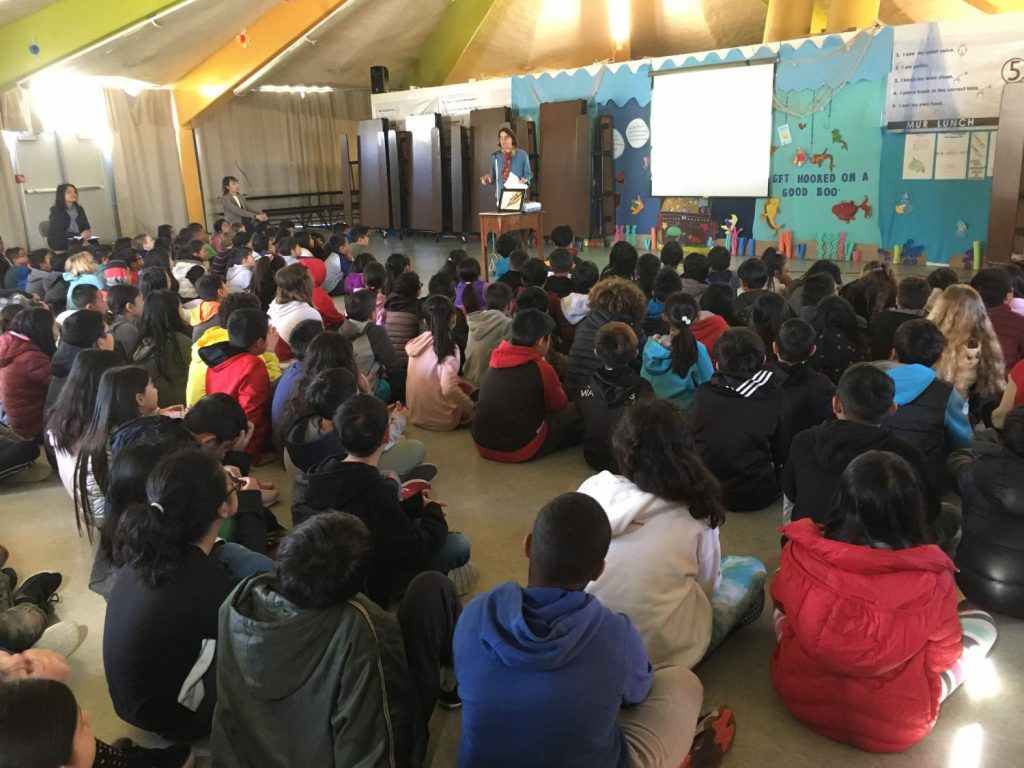 If you're a student, find out ways to become an Earth Hero.
If you're a teacher, learn how to include our program into your classroom and partner with us to nurture coastal stewardship.
Naturalist Program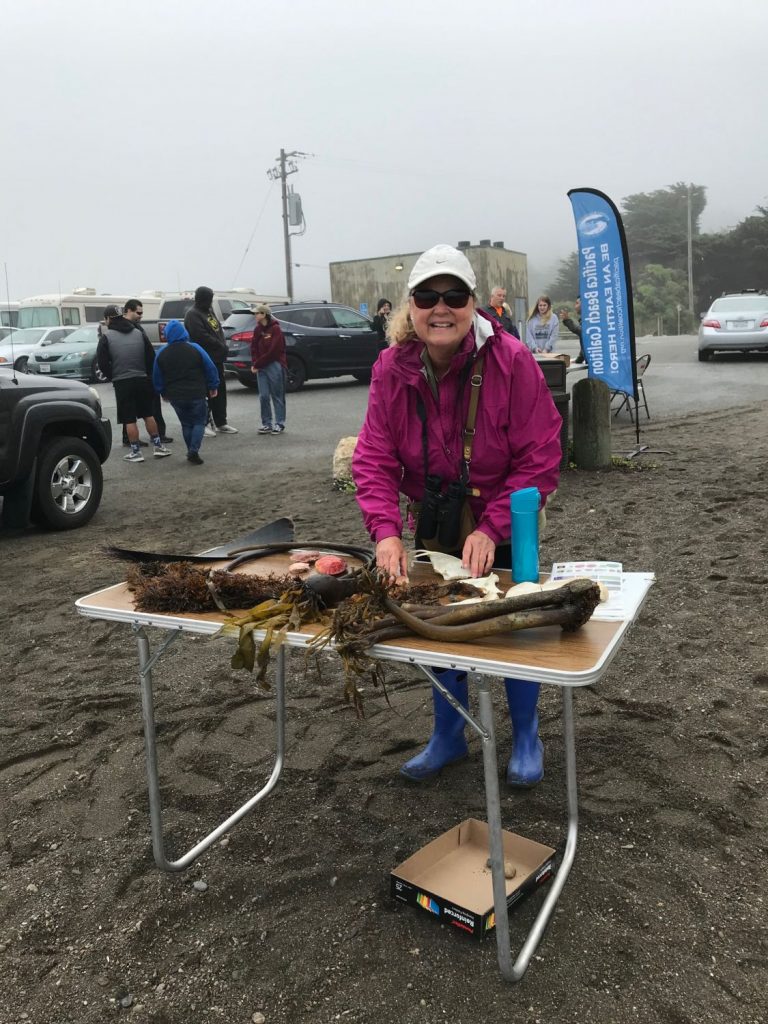 In mid 2019, we started the Naturalist program which consists in bringing naturalists to our monthly beach cleanups. These well trained professionals have been educating thousands of volunteers about the trash found on the beach, the local environment and the marine eco-system. This has so far been a very well received program love by adults and children.
Plastic Free Pacifica
On October 22nd, 2018 the City of Pacifica adopted Resolution 2755 banning the use of single-use plastic including straws, stirrers and cutlery. Both before and after the ordinance was adopted, several businesses approached the PBC asking for advice on how to provide more sustainable options to their costumers with our common objective of reducing the amount of single use plastic reaching our beaches. That's how PLASTIC FREE PACIFICA was born.
Our goal is to help over 100 businesses understanding the social and environmental impact of complying with the food ware ban to reduce the use of singe use plastic.
Consider sponsoring our education programs by making a tax deductible contribution or in-kind donation at any time of the year.