Take Action, Learn about Nudibranchs, & Celebrate Earth Day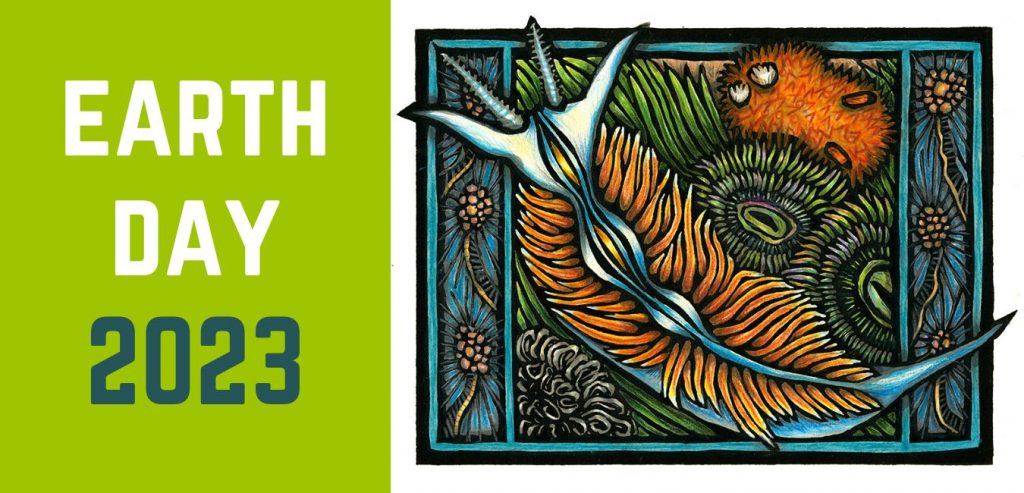 This year we are celebrating Earth Day on Saturday April 22nd with our volunteer activities and actions. But also all month long with our educational activities, Street to Beach cleanups and other events for adults and kids.
ACTION: Volunteer Opportunities
On Earth Day – Saturday, April 22nd 9AM to 11AM PST:
Join our Organized Beach Cleanups and Habitat Restoration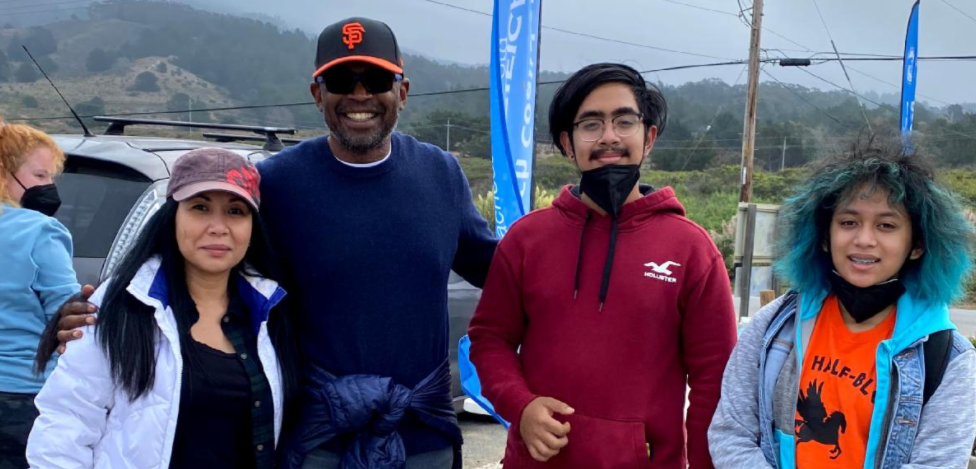 We will have site captains at each of our regular locations.
Explore ways to advantage of Earth Month to volunteer and do your part and help the planet and the nudibranchs.
EDUCATION: Learn with Educational Activities
April 1st to ongoing:
Nudibranch Module for Teachers and Homeschooling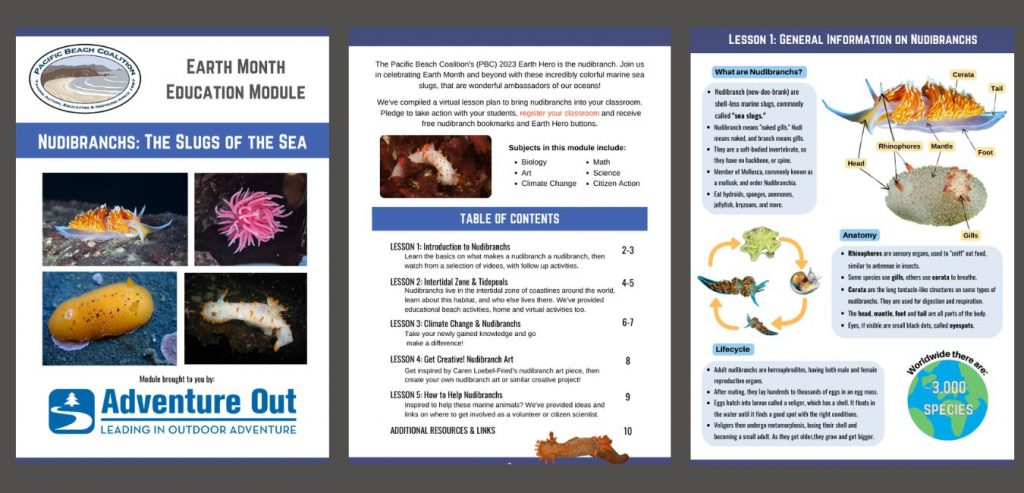 The Pacific Beach Coalition's 2023 Earth Honoree is the nudibranchs. These fascinating sea slugs teach us about biology, acidification of our ocean and so much more.
We've compiled a virtual lesson plan to bring the Nudibranch into your classroom. Register your classroom and receive a free educational module about the nudibranchs (PDF), buttons and bookmarks for each of your students (while supplies last).

Subjects covered in this module include: Biology, Match, Science, Art, English
---
CELEBRATION: Free Events
April 22nd 10:30AM to Noon PST:
Earth Day Celebration in Pacifica with Special Guests and Speakers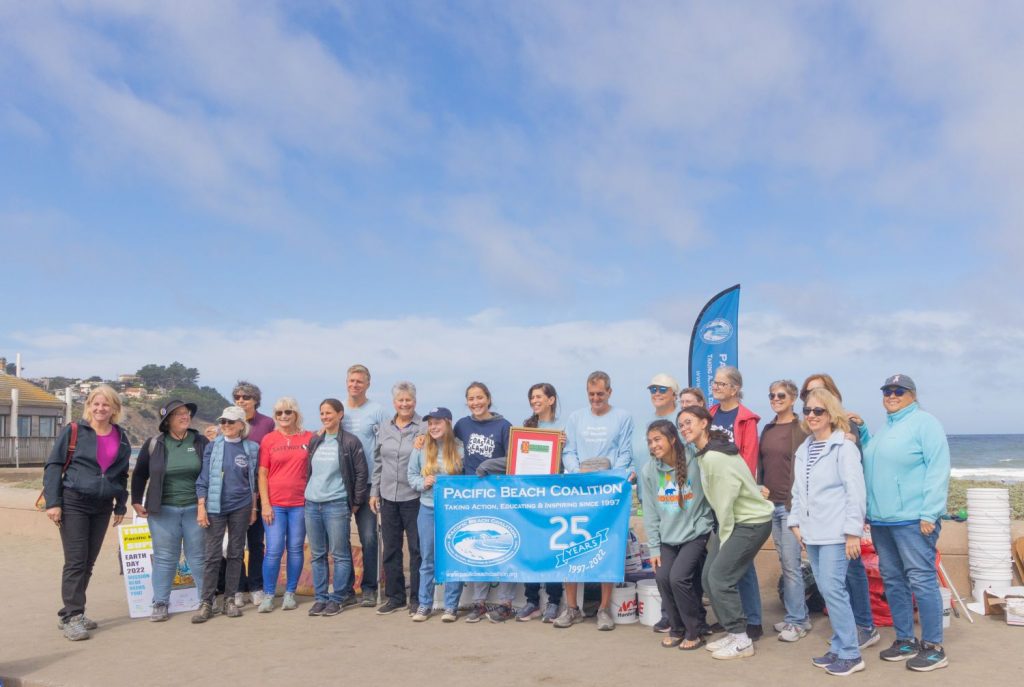 Celebrate Earth Day with us at Linda Mar State Beach! There will be displays from Pacific Beach Coalition, Friends of Fitzgerald Marine Reserve, Pacifica Library, Skyline College, and some interactive marine activities too! Learn about Nudibranchs, this year's Earth Honoree, be inspired, and help inspire others.  Festivities will be from 10:30 am to Noon.
Find us in the Linda Mar parking lot – look for our tents and flags.
This event will be live-streamed starting at 10:00 am on Pacifica TV for those who cannot make it in person.
---
Other Events Happening at the Pacific Library
---
Thank You to Our Sponsors
Invite Your Family & Friends To Join You