Nudibranchs Fun Facts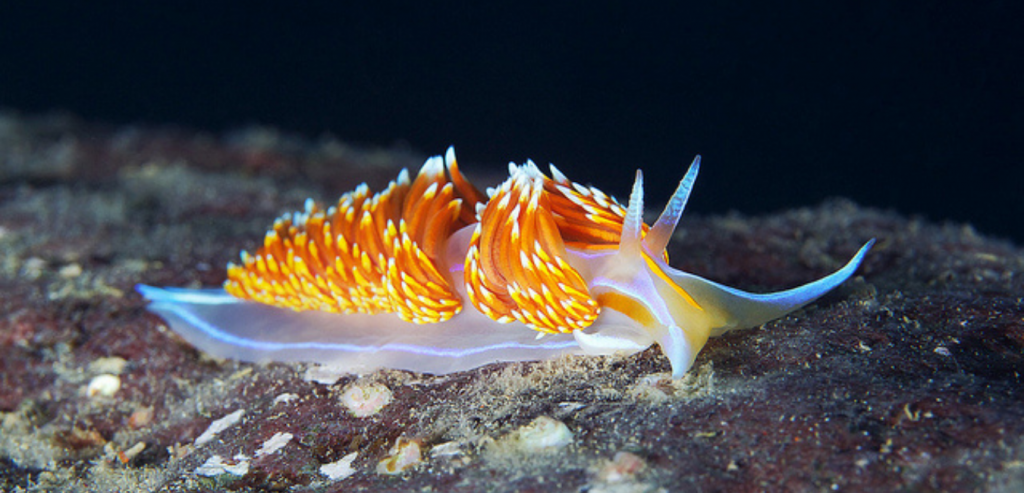 These marine shell-less mollusks are called, nudibranchs, pronounced, "nu-di-brank" (the "h" is silent). Their common name is Sea Slugs!
Did You Know?
Nudibranchs live all over the world, you can find them in marine environments from tidepools along the coast to tropical waters to deeper depths of our oceans
They feed primarily on hydroids and other tidepool creatures like ascidians and sea anemones
They generally live less than a year
They can regenerate body parts that are critical for sensory uses
Predators to the Nudibranch
The main predators of nudibranchs are humans, fish, crabs, turtles, and other nudibranchs
Some species absorb nematocysts, or "stingers" of their prey so that when they are bitten, the predator will feel an unpleasant sting
They are brightly colored to warn against predators
Some nudibranchs ingest toxins from sponges and anemones and become toxic to their predators
Certain species of nudibranchs are cannibalistic
Physical Description
Most are generally very small, and most are under 2" (50mm) in length. Some are larger and can even weigh up to 3.3 lbs (1.5kg), but adult nudibranchs on average are 2 inches (50mm) in length
Their breathing apparatus is on the outside of their body, this is why they are called nudibranchs, because "nudi means naked, and branch refers to gills
They have a set of curved teeth, called a radula
They have antennae-like structures on their head called rhinophores, that they use to detect molecules in the water and "sniff" out their prey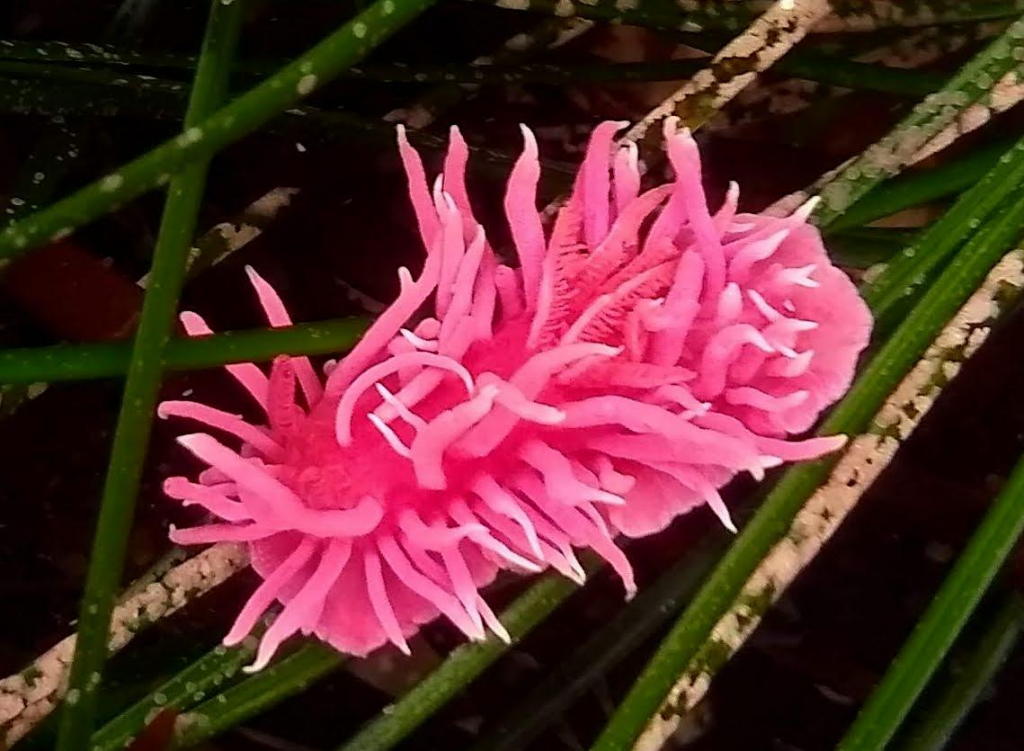 Where Do Nudibranchs Live?
Nudibranchs live all over the world, you can find them in marine environments from tidepools along the coast to tropical waters to deeper depths of our oceans
Nudibranchs like to hang out on a substrate, like rock, coral, or algae, most easily seen in the intertidal zone along coastlines
There are about ~3,000 species of nudibranchs worldwide, most live in shallow, tropical waters