Corona and Oceanic Global Sharp Park Cleanup
It was a beautiful fall morning with a warm southern breeze to partner with Corona beer company (21yo+) and Oceanic Global to cleanup Sharp Park Beach.
Today with the help of 39 volunteers we collected 68 lbs of trash, 8 lbs of recycling and 1,838 cigarette butts ! A great contribution to our October Butt Blitz – let's beat the big flush! Sadly our Naturalist Julie pointed out on one fishing net debris we found a severed sea-lion fin.
Corona and Oceanic Global are working together with local non-profits and on a mission to clean up 100 beaches and eliminate 1 million pounds of plastic from their business and beaches by 2025!
They are educating communities up and down the coastline on the impact of litter and how each and everyone of us has a voice to make a change within our households, workplaces and greater areas. Corona is also taking positive steps to improve their own sustainability practices to improve the environment we are so connected to and depend on.
A huge thank you to all our Earth Heroes who joined us today and for the partnership with the teams at Corona and Oceanic Global.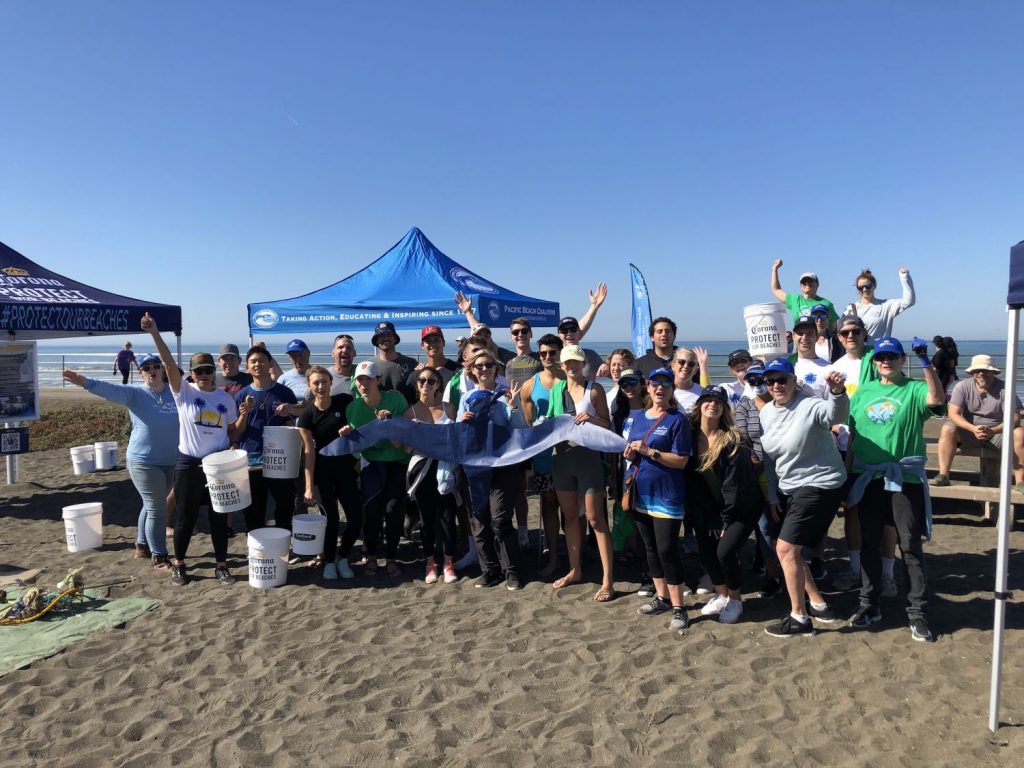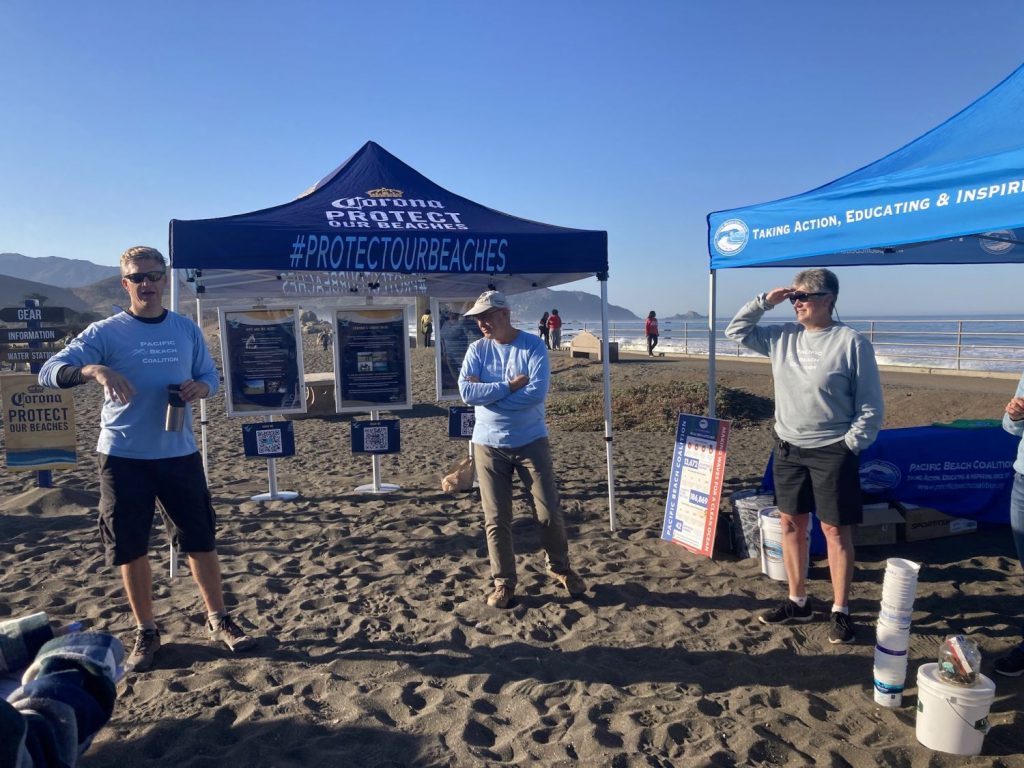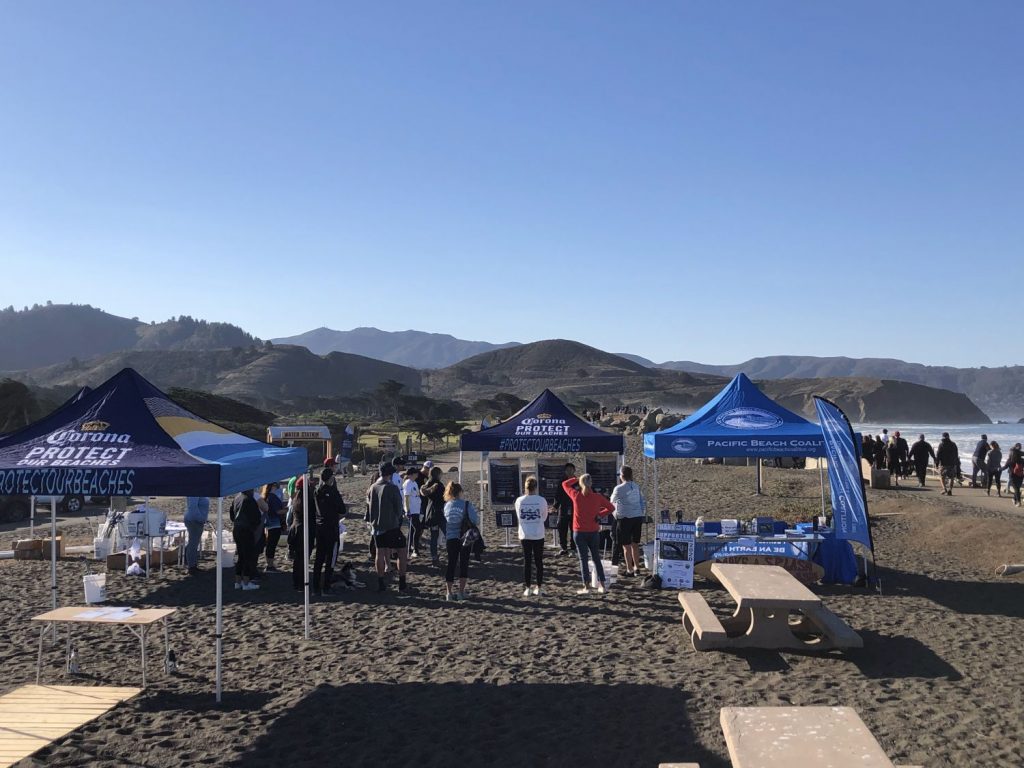 Would you like to bring your team to the beach for rewarding team building experience?
Check out our Give Back program!
A big thank you to everyone who supports Pacific Beach Coalition's work and educational programs with donations. Thank you for helping us to protect our beautiful ocean and coastline by donating money, time or both! Your dollars will go towards our ongoing educational efforts (such as the Naturalists program) and our beach cleanups and habitat restoration efforts along the coastal trail. Thank you so much for any contribution, big or small!