Walmart Helps Us Remove Tires, Weed and 2517 Cig. Butts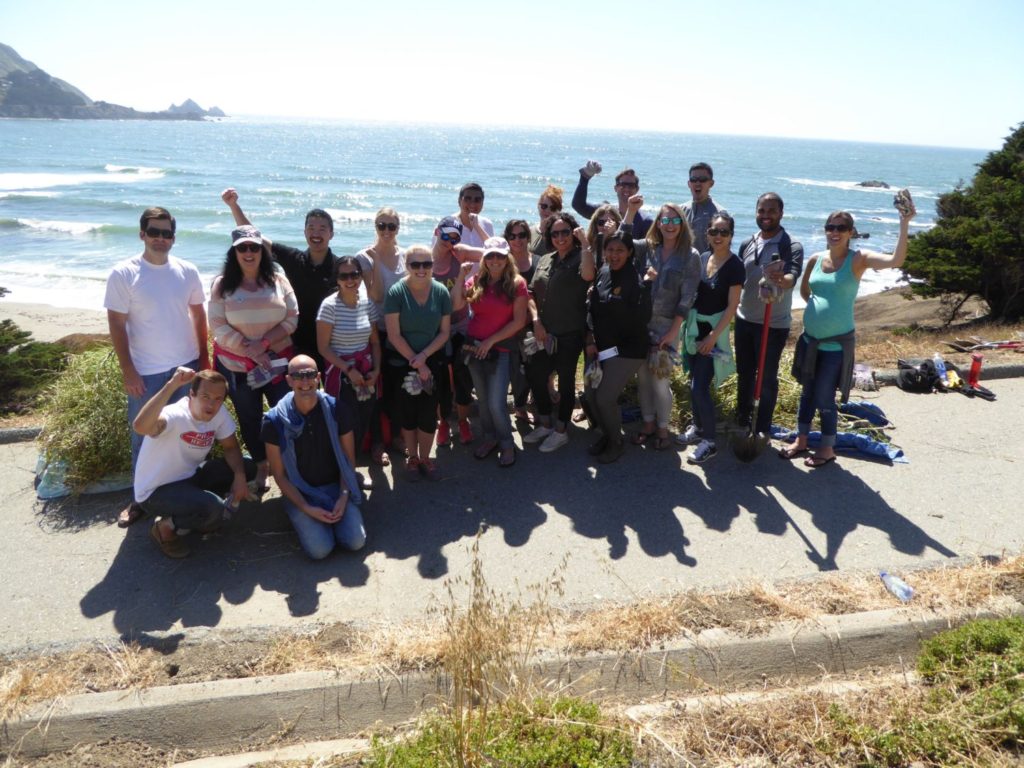 These guys worked hard and completed the final 3 switches at Rockaway and are continuing to remove a vast strip of monstrous weeds up the bike path from Linda Mar.  I wish you could see it all in person as it is pretty special to see the enthusiasm and gusto with which they all work.
So thank you Team Walmart. You removed 2517 cigarette butts, 20 pounds of trash plus 2 – 24 lbs tires, 4 lbs of recycles and approx 1200 pounds of weeds from Linda Mar Beach. What a great job on a hot but beautiful day! Thank you Earth Heroes!
Special thanks to Karen, Margo, Louise, and Joe for helping me.
Find more pictures of today's beach cleanup and habitat restoration efforts on the onlinephoto library.