Street To Beach Cleanups January 2021 Update
Thanks to our Street to Beach Cleanups program last year, we recorded more cleanups than ever before and the year is off to a good start (always a bitter-sweet feeling).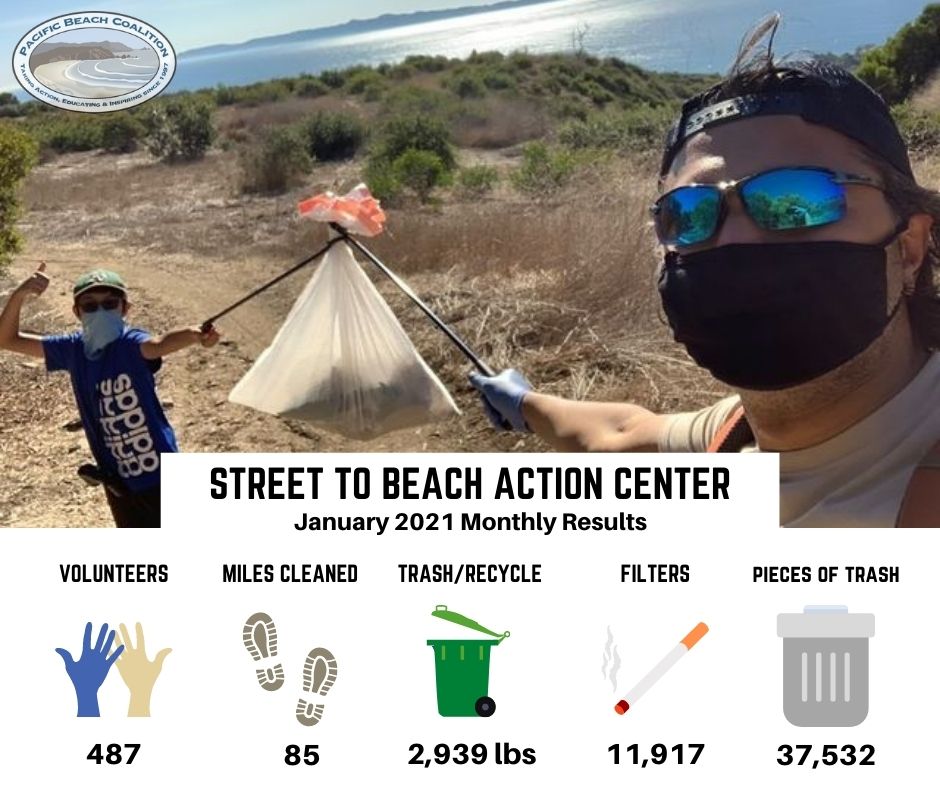 Big thanks to all volunteers for logging your work and noting your group as PBC or Pacific Beach Coalition.
All combined you've logged more volunteers in January than ever before which so far resulted in 487 volunteers and 37,532 items that you kept from going into the ocean! Many more have been picked up but not tallied on the Clean Swell app 🙁
5 Tips For A Successful Street to Beach Cleanup
Make sure you use reusable gloves and buckets (to be more sustainable)
Have the Clean Swell app on your phone (and you have battery)
List "Pacific Beach Coalition" as your group
If you have a partner, one can collect the trash while the other enter the data on the phone – If no partner, you can collect the data at the end of your cleanup
Take pictures of you and the trash that you collect and share them. This will encourage other people to do their part
You can find more info to have a great experience here. And if you need community service hours, we can verify your hours by following these instructions.
Snapshots Of Some Areas That Are Getting Some Love (2020-2021)
Keep Up The Good Work!