Science Exchange Give Back & Team Building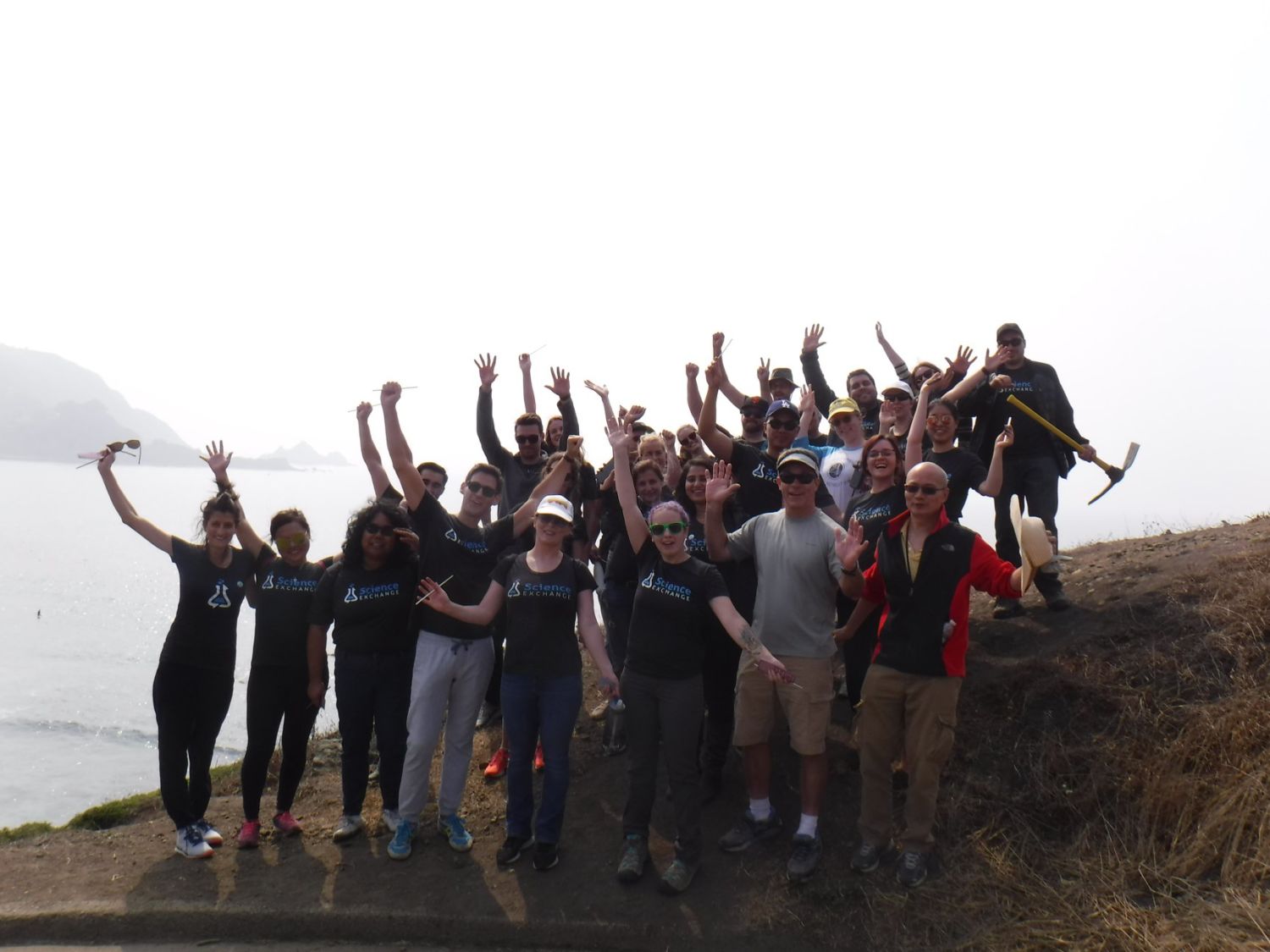 Lynn reports from her experience with the Science Exchange Give Back team:
"So proud of the Science Exchange team yesterday who cleaned Linda Mar beach and extended the wood chip mulch up the Linda Mar Coastal Trail from the trees edge to beyond the social trail. While they all worked hard, they had a way of laughing and smiling the whole time! I love Give Back teams. Thank you for transforming our coastal trail and preparing it for native plants in the future!"
Thank you Science Exchange for choosing us for your team building experience. Seeing your smiling faces show that you had a lot of fun while giving back to the ocean!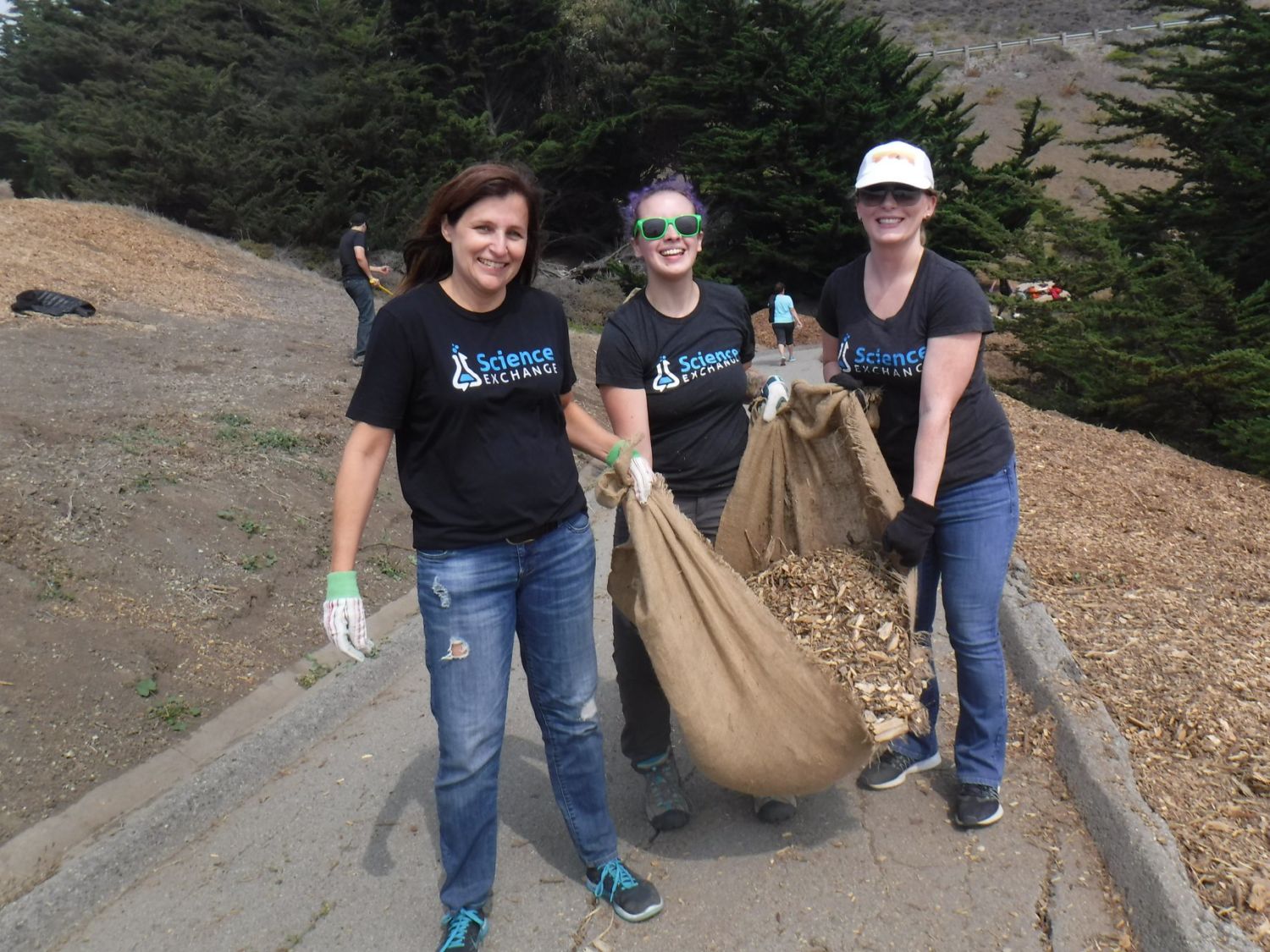 If you want to organize a team building event with PBC, check out our Give Back program!