108 lbs of Trash, 763 Cig. Butts & 47 Volunteers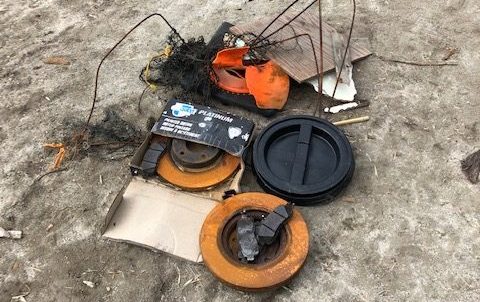 Some of you decided to kick off their long Memorial Day weekend by coming to the beach and giving some love to our coast and Ocean. 108 lbs of trash is a lot, but it is was actually not too bad compared to some past cleanups!
Our 47 volunteers walked around Pillar Point and Surfer's Beach, and this is what they found:
Pillar Point:
– 57.5 lbs of trash & recycling,
– 26 bottle caps,
– 10 straws
– 137 cigarette butts.
Surfer's Beach:
– 36 lbs of trash & recycling,
– 2 x 16 lbs of car breaks,
– 12 bottle caps,
– 11 straws
– 526 cigarette butts.
The bluff and along the highways is were our volunteers found the most trash and cigarette butts, yuk!
Thank you to you all for coming. Thank you to the YMSL for coming in numbers and for braving 92 traffic. Laurel, Morgan and I hope to see you next month!