MLK Day of Service 2020 Results Are Here!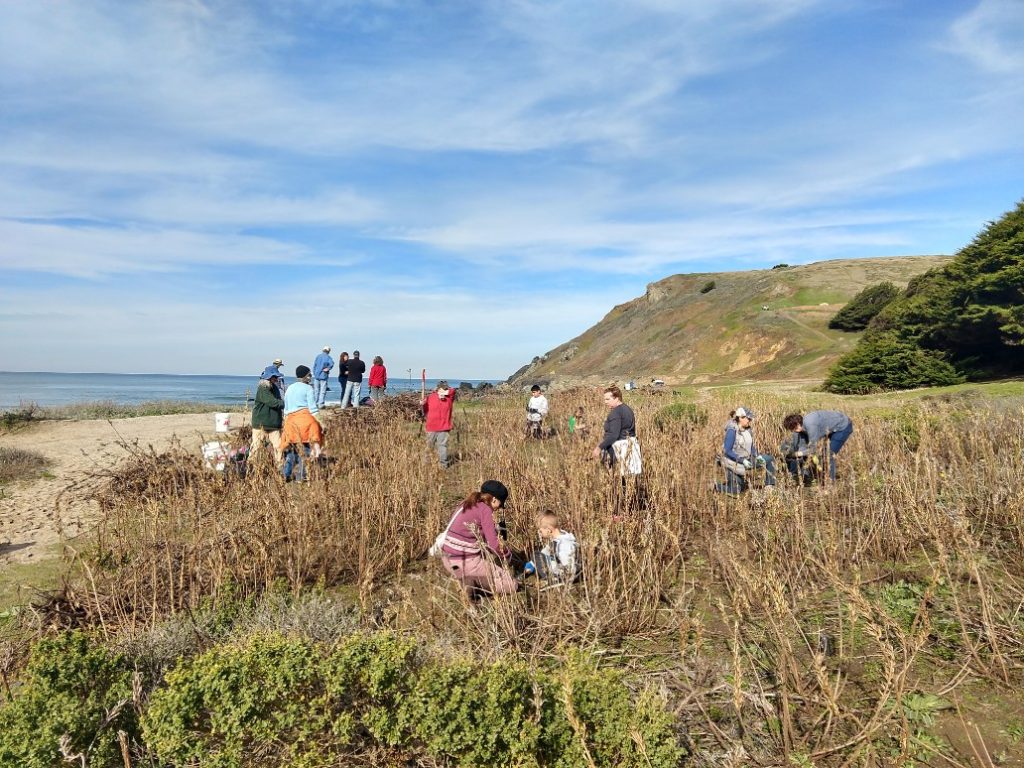 All the Trash Got Picked Up. All the Plants Got Planted!
Thank you so much to all the volunteers and site captains for making this incredible day possible. We had enough Earth Heroes to picked up all the trash at Linda Mar and plant all the native plants we have been nursing for a couple years.
127 Volunteers for Linda Mar Beach Cleanup
Jim, Ana, Ashley, Nicole and Shawn checked in 127 volunteers who came to cleanup Linda Mar State Beach to remove the litter from the beach, parking lots, trail and neighborhood streets. They removed 290 lbs of trash, 40 lbs of recycle and 500 cigarette butts!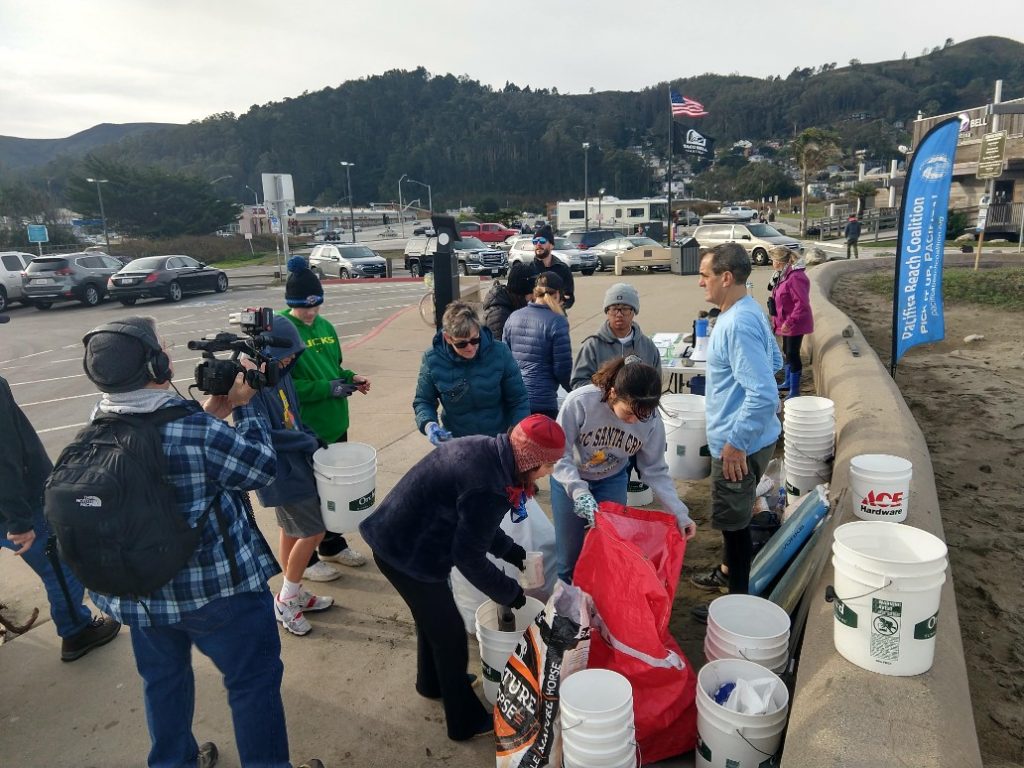 1800 LBS of Weeds Removed During Habitat Restoration
We counted 70 volunteers for the second part of the morning who came to help with habitat restoration. What a wonderful turnout!
We planted 3 islands above the trail on the incline. Removed Oxalis west of the trail in a test plot and replaced the bad weeds with native plants. We planted more native plants in the dunes and in the Give Back patch.
We also spread 1/2 gallon of native seeds and a total of 800 plants!
It was a magical day in many ways! Thank you for working all together to make it happen and now let's all hope for more rain to give all these plants a chance to thrive.