MLK Day of Service 2019 Results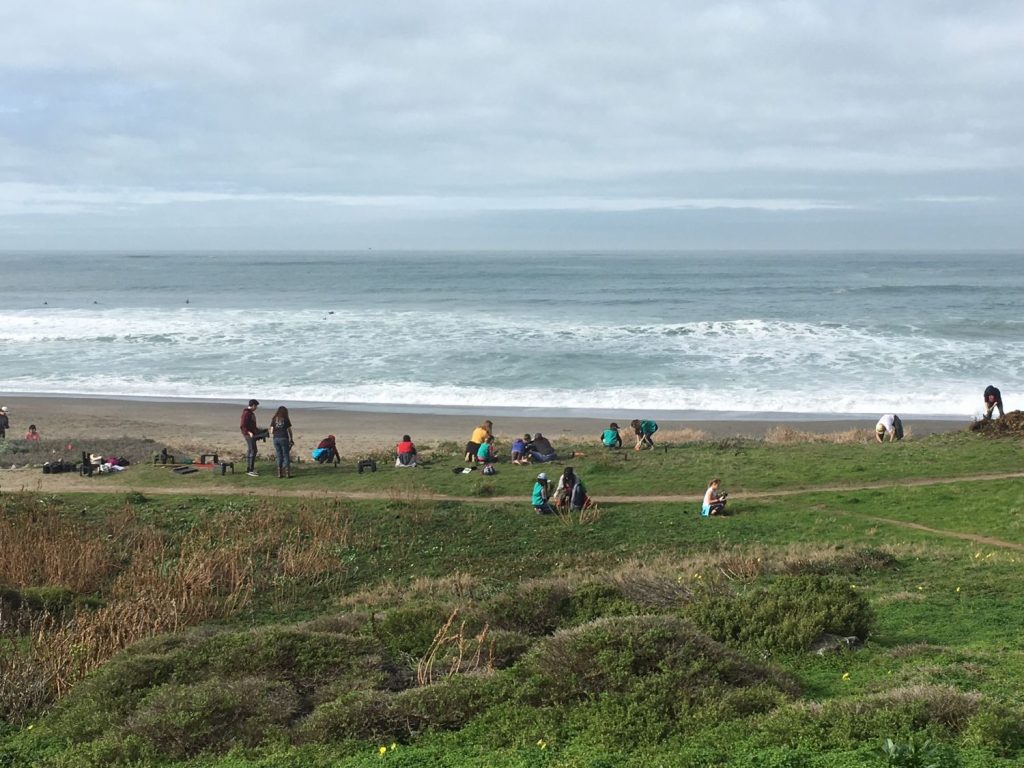 A Sunny and Productive MLK Day of Service!
What a great day we had! We were very grateful for this little bit of sunshine between the two rainy storms. It was just enough of blue sky for us to pick up the trash from Linda Mar State Beach and the parking lot, to plant native plants and remove a large amount of invasive weeds.
Linda Mar Beach Cleanup
Jim and Ana checked in 160 volunteers who came to cleanup Linda Mar State Beach and the parking lot around Taco Bell. They removed 300 lbs of trash and 25 lbs of recycle!
Habitat Restoration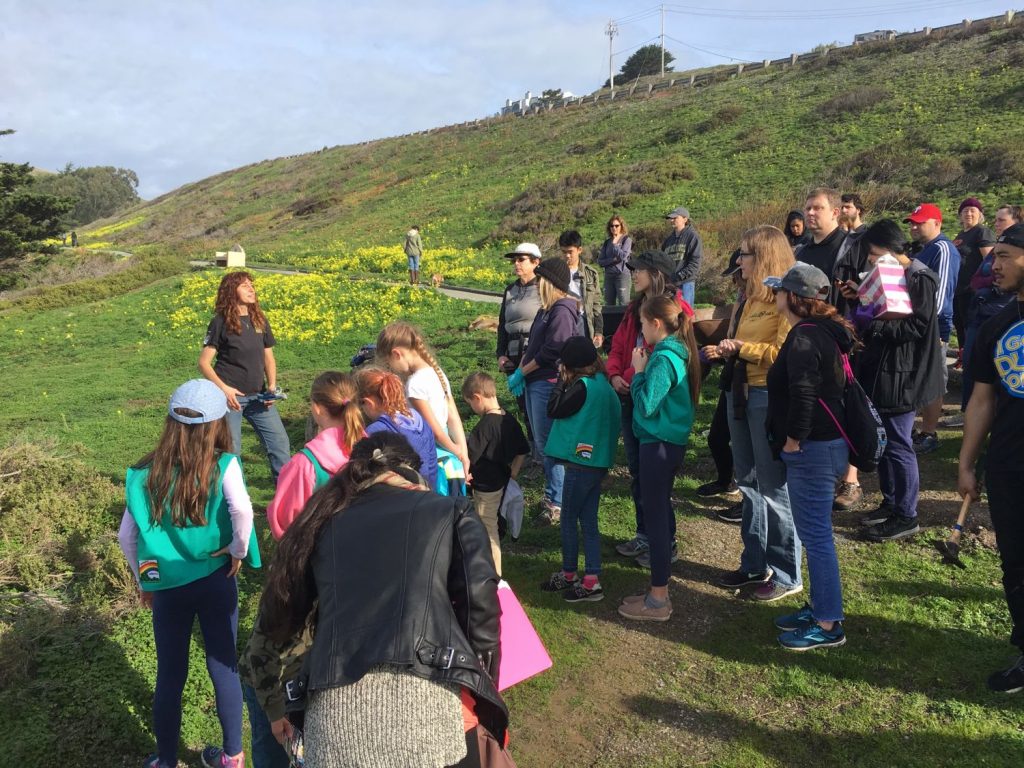 We counted 105 volunteers for the second part of the morning who came to help with habitat restoration. What a wonderful turnout! And a increase from the 89 volunteers counted in 2018.
We weeded about 5-7 large patches of buckwheat, the strawberry patch of oxalis and 2/3 of the upper switch of radish.  This totaled up to 1,200 lbs of weeds removed. 
Finally, we planted 500 new native plants. Usually only 30 or so survive the transition from the nursery to the dunes so let's wish them all good luck!
It was a beautiful day in many ways!  Thank you for working all together to make it happen!