Fog, Sun and 77 Pounds of Trash!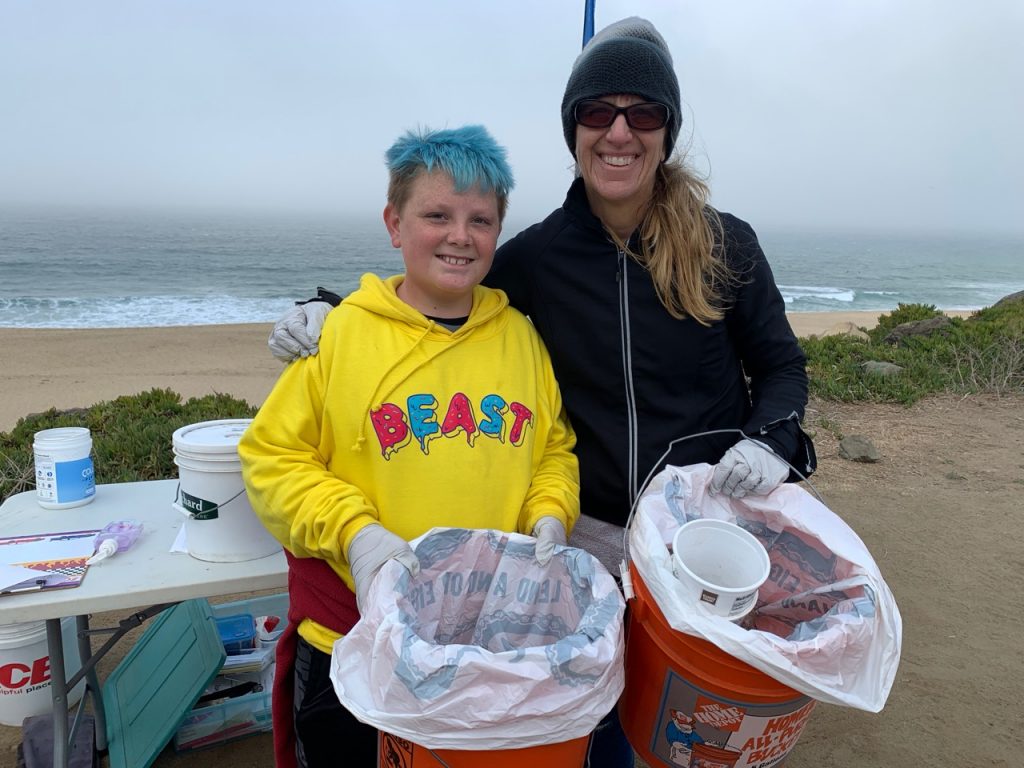 26 fabulous volunteers from the coast and all over the bay area braved the cold, the sun, and the cold again to clean up Montara beach this weekend. Together they collected a whopping 70 pounds of trash, 7 pounds of recycling and 146 cigarette butts! Their finds included:
a cooler filled with unpleasant smelling liquid (ick!)
an old dog harness
a pair of sunglasses
a day of the dead candle
once again, lots of dog poop!