Past Event: A Plastic Ocean Movie Night
A Movie Night to Celebrate World Oceans Day
Free Event at the Sharp Park Library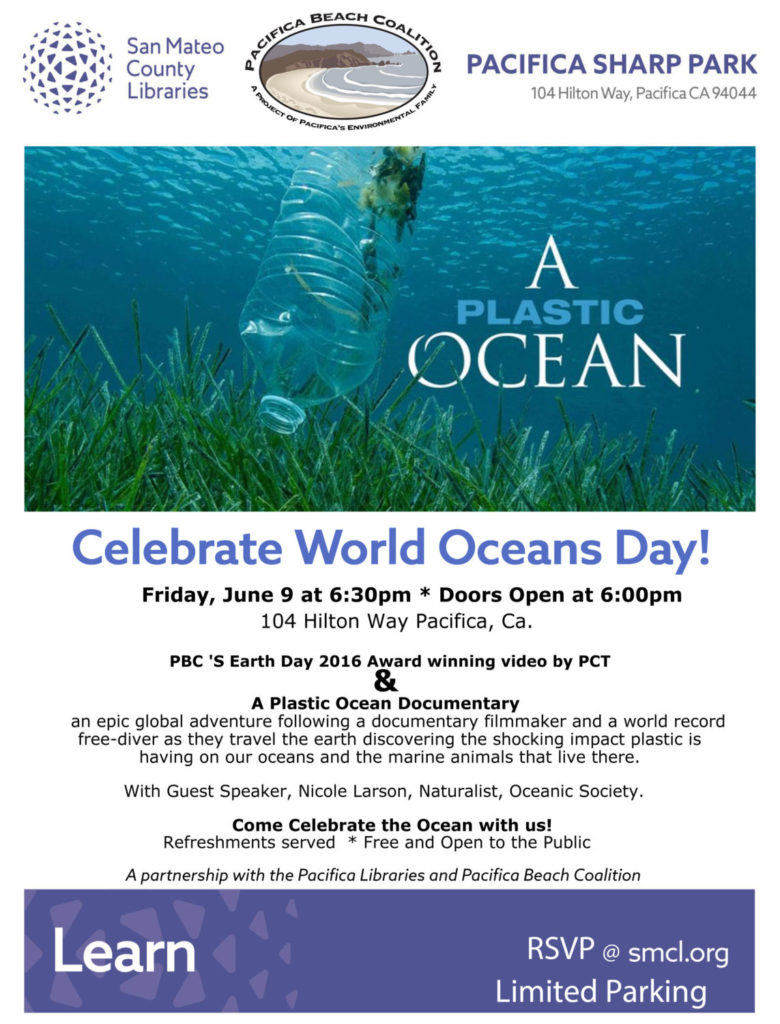 Come celebrate the Ocean with us!
Part 1: Movie
During this night on June 9th we are proud to present a Pacific Beach Coalition's Earth Day 2016 Award winning video by PCT.
&
A Plastic Ocean Documentary film -an epic global adventure following a documentary filmmaker and a world record free-diver as they travel the earth discovering the shocking impact plastic is having on our oceans and the marine animal that live there.
Part 2: Speaker
We are please to have as our guest speaker Nicole Larson. An amazing and very knowledgeable naturalist from the Oceanic Society.
Details:
Refreshments will be served. Doors open at 6:00 PM.
Earth Day movie starts at 6:30PM
Sharp Park Library, 104 Hilton Way, Pacifica.
Donations are appreciated.
What is World Oceans Day:
World Oceans Day is officially on June 8th and it is a global day of ocean celebration and collaboration for a better future. More information on the official website: http://www.worldoceansday.org/