Embracing the Elements at Linda Mar HR!
From overcast and rainy skies to a misty morning, forty-two volunteers embraced the weather and worked together to protect the landslide area above the top Linda Mar Switch by covering the soil with wood chips that they lugged a long way up the hill!  Someone joked that they had to walk a mile uphill in both directions!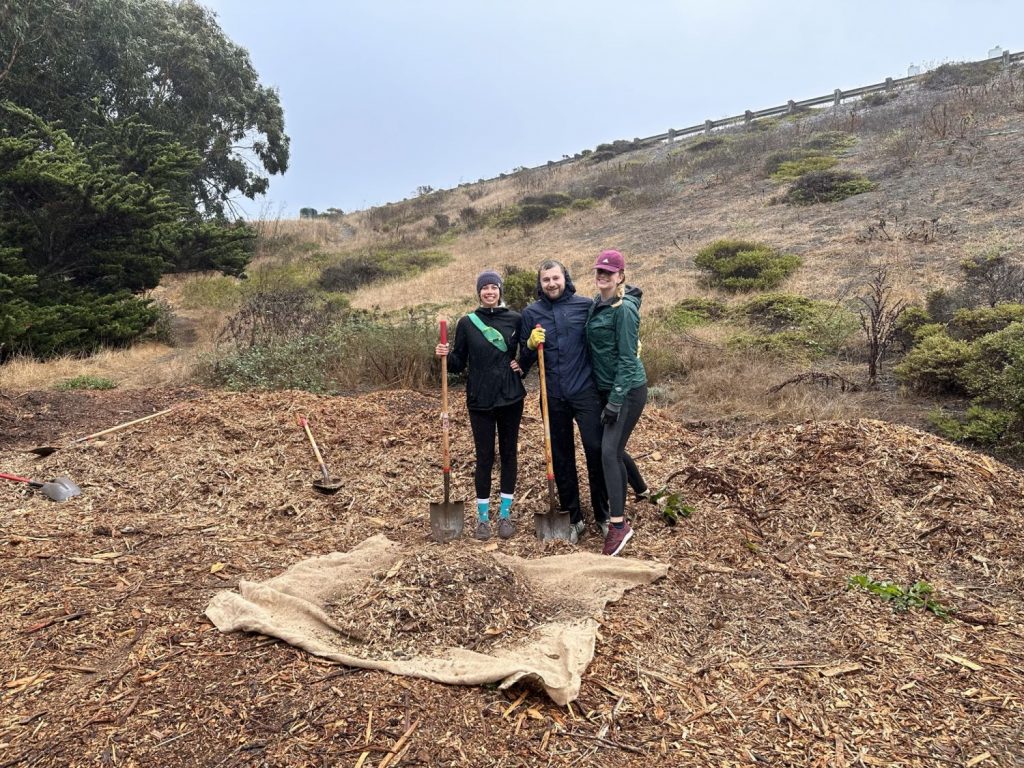 Volunteers carried mulch even further up the hill to protect the area by the water tank and then tackled the wayward weeds hiding on the top switch and near the chip pile.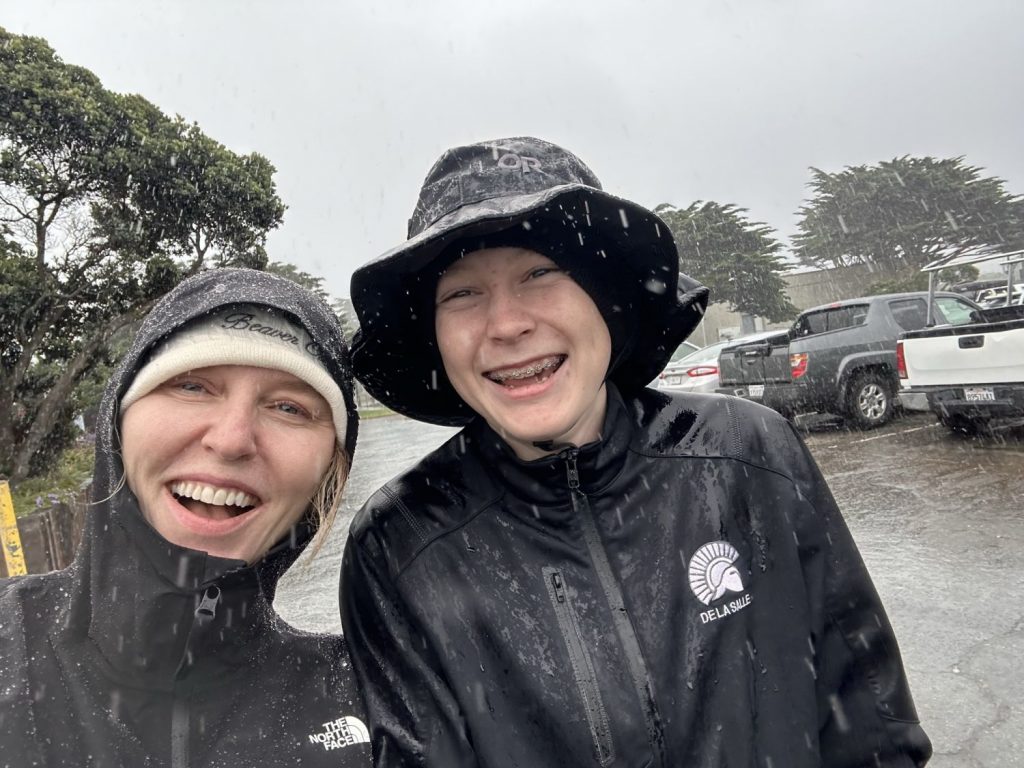 Joining all of the awesome volunteers was a wonderful homeschool family with their young cousins, a team from Members Church of God International, and students from UCSF, Bellarmine, and St. Catherine of Sienna. The youngest among us at under 2 years was very patient and easily earned her Earth Hero status!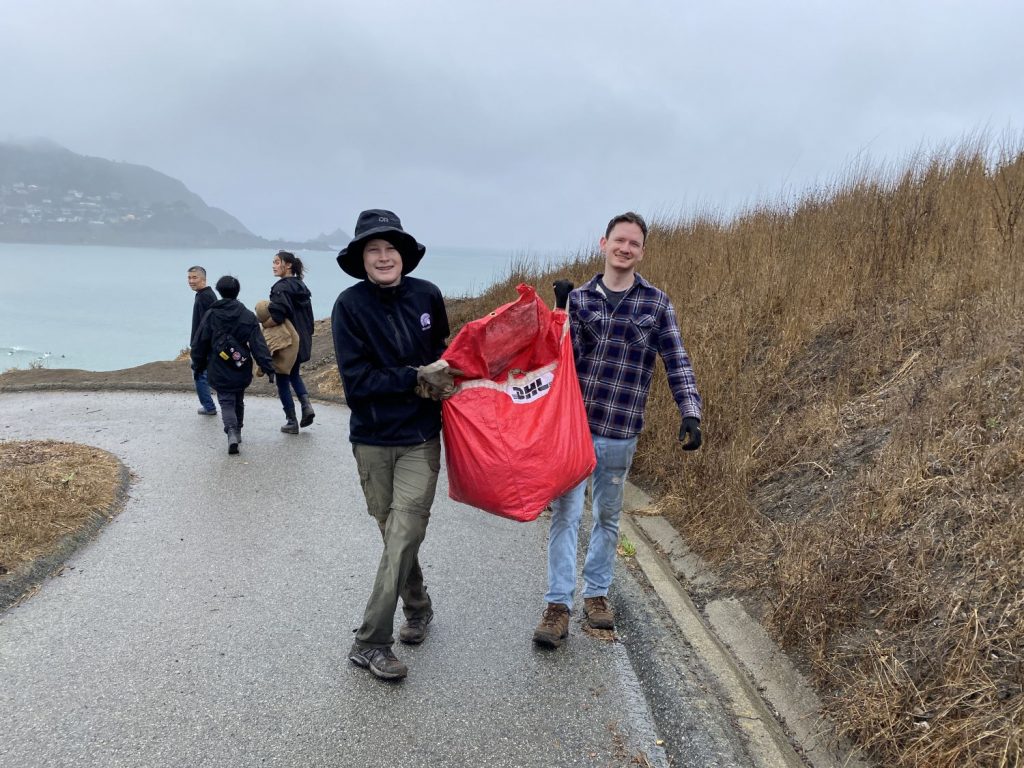 Volunteers Hanny and James come from Milpitas. According to James, "I have volunteered quite a few times before and have a 40 minute commute. But it is always worth it for a fun day helping the habitat and grabbing a bite to eat afterwards. Usually Humble Sea Brewery is my spot."