Earth Month 2021, All April Long. Join Us!
This year we are celebrating Earth Day all month long and we planned a lot of educational activities and events for adults and kids.
1. Free Online Events
April 1st: Jackie Speier and More Representatives Kick Off Earth Month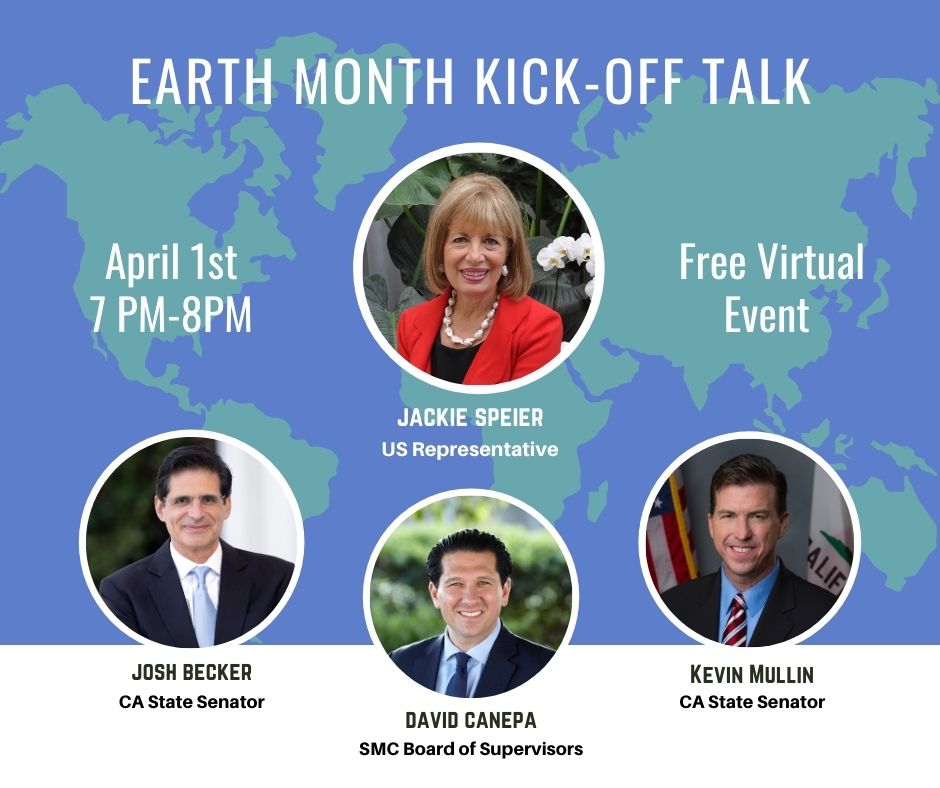 We are super exited to kickoff Earth Month with Congresswoman Jackie Speier. Her last Earth Day visit with us was the year of our Bee the Change, Bee an Earth Hero (2015) campaign. This special online event will happen on April 1st 7pm. Join us to hear about Earth Day/Month, Environmental Legislation, and the coming initiatives to combat climate change and plastic pollution.
This is a free online event happening via Crowdcast. Reserve your virtual seat now:
---
April 22nd, 7pm PST: Albatross Talk with Caren Loebel-Fried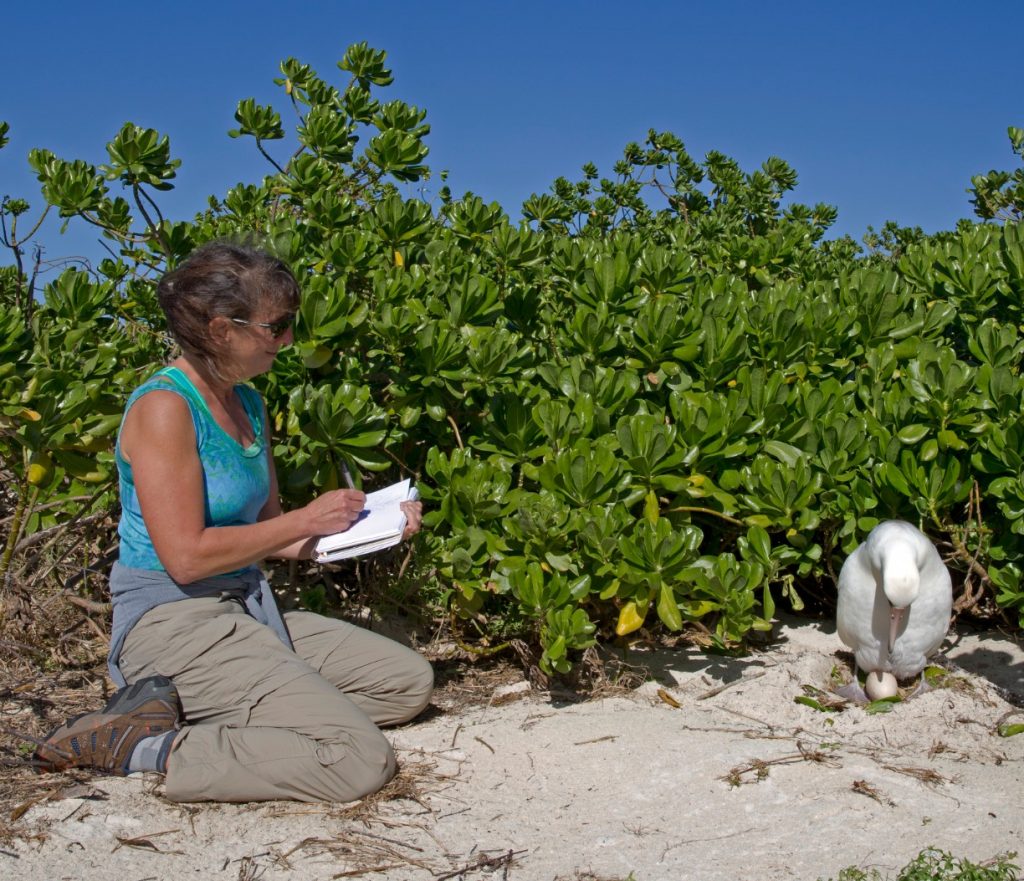 Top off your Earth Day Celebrations by continuing the conversation with Caren Loebel-Fried. Youth, adults and families are welcome to learn about her experiences with this fascinating bird through her time on Midway Atoll.
This is a free online event happening via Crowdcast. Register and use the link below to attend the event.
---
April 1st to April 30th: Trash Art Challenge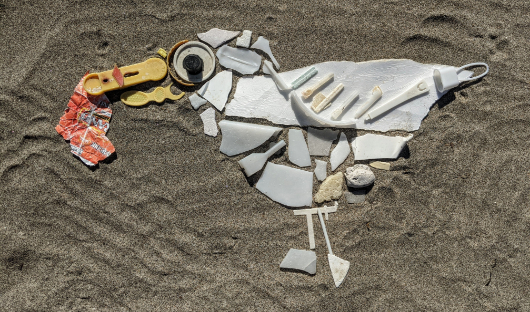 To participate, use the trash collected from a cleanup and create a beautiful piece of art. Snap a photo of the repurposed trash and show us your creating via social media by tagging us @pacificbeachcoalition or sending it by email at info[at]pacificbeachcoalition.org. You might get a chance to be featured on our website, Facebook and Instagram.
We look forward to seeing your beautiful art!
2. Learn with Educational Activities
April 1st to ongoing: Fun Albatross Activity Book for Teachers and Homeschooling
The Pacific Beach Coalition's 2020-2021 Earth Honoree is the Albatross. These wonderful ambassadors of our oceans teach us about ecology, ocean health, marine debris, and so much more. They are curious, fun, and remarkable! Please join us in celebrating Earth Month with the amazing albatross.
We've compiled a virtual lesson plan to bring the albatross into your classroom. Register your classroom and receive free albatross book, buttons and bookmarks for each of your students (while supplies last).
Subjects covered in this module include:
• Ecology
• Geography
• Art
• English
• Climate Change
• Plastic Pollution
---
April 1st to May 22nd: Multi-Media Albatross Exhibit

Albatross: Life on the Wind and Sea is a traveling exhibition from the Seymour Marine Discovery Center, Caren Loebel-Fried, and Exhibit Envoy and is based on the book A Perfect Day for an Albatross. This online exhibition features images and text with accompanying audio and visual components, extra downloadable content, and activities to do in the classroom or at home. These resources are available from April 1st – May 22nd only.
---
April 23rd & May 14th: Live Assemblies for Students
On Friday April 23rd at 1pm PST or on Friday May 14th also at 1pm PST, students can meet real life award winning artist, author and citizen scientist Caren Loebel-Fried. Ask her questions, hear about her experiences with the Albatross on Midway Atoll, and interact personally. Caren is a great, captivating and engaging speaker who has a lot of experience interacting with kids and classrooms.
3. Volunteer Opportunities
April 1st to April 30th: Your Day, Your Happy Place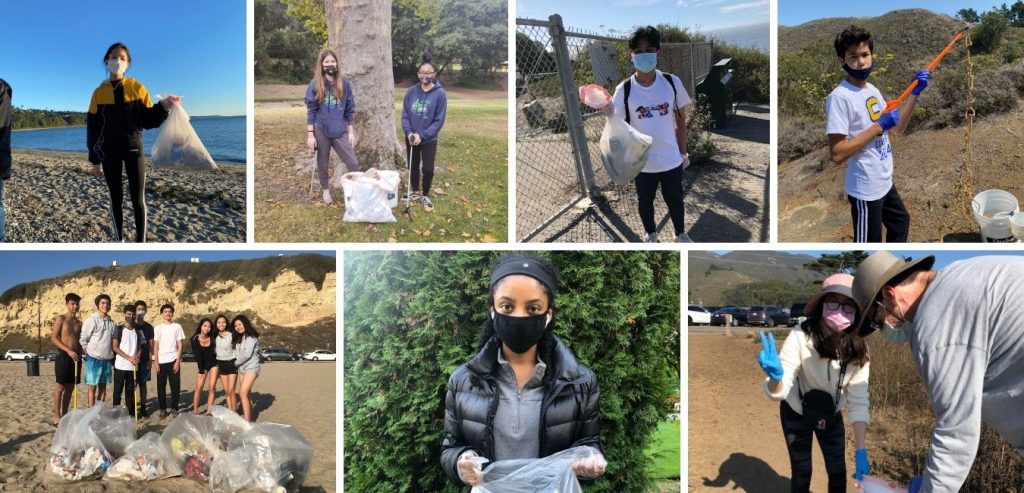 Take advantage of Earth Month to volunteer and do your part and help the planet. Check out our Facebook and Instagram to find daily challenges that we hope will inspire you to get started.
Litter Pick Up
Tips for a successful cleanup
Community service hours
Use the Clean Swell App
Gardening
Plant native plants
Remove weeds
Habitat Restoration
Remove weeds
Baby sit native plants
Tell us how you did! Send us pictures and a summary of your efforts via email info [at] pacificbeachcoalition.org. We look forward to hearing from you!
Report your beach cleanups efforts with the Clean Swell app!
Locations in Need of Love
---
Invite Your Family & Friends To Join You