Paxton and Audrey Received Earth Hero Scholarship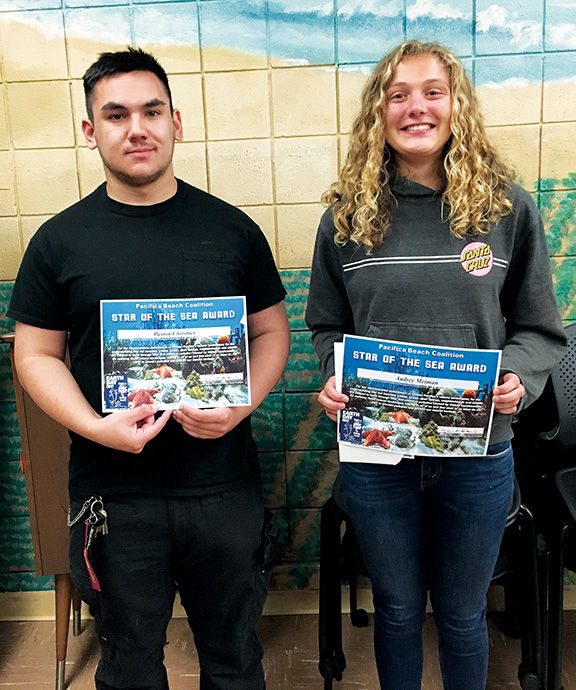 Two recent graduates from Oceana and Terra Nova high schools, received the first ever PBC Earth Hero Scholarship. The scholarship is in the amount of $500 and was presented at our last even
t "A Plastic Ocean" movie night
. Audrey Meiman, who has been cleaning up our beaches and streets since she was a young kid and Paxton Christner, who has been an incredible volunteer at Mussel Rock, were the selected Earth Heroes.
They both play an important role in our community as they are a great source of inspiration for other kids like them.
We also wanted to share with you all Audrey's thank yous.