Earth Day 2022 is All Month Long. Join us!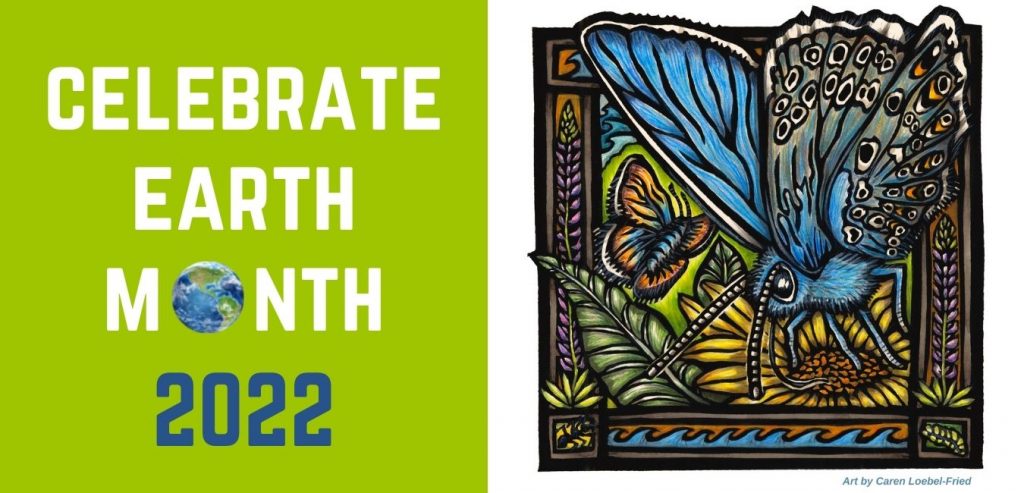 This year we are celebrating Earth Day all month long and we planned a lot of educational activities and events for adults and kids.
1. Volunteer Opportunities
April 23rd 9AM to 11AM PST:
Join our Organized Beach Cleanups and Habitat Restoration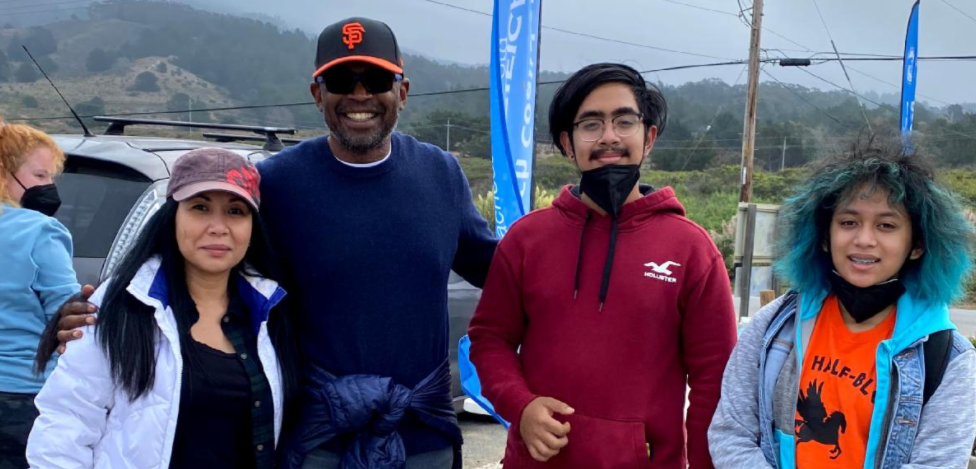 We will have site captains at our monthly locations, please find the nearest location to you or the one you want to help at:
Litter Cleanup
Meeting Location
Online Registration
Esplanade,
Pacifica
Site Captains: Gail
Meeting Location: top of the path/stairs on Esplanade Ave
next to OceanAire Apartments. Park on Esplanade.
Sign up online here
Foster City Lagoons
Site Captains: Shilpi & Nilofer
Meeting Location: Meet in the back parking lot of the Marina Plaza Shopping Center, near entrance to Denny's at 2920 S Norfolk St, San Mateo
Sign up online here
Linda Mar State Beach,
Pacifica
Site Captains: Jim, Ana, Julie & Antony
Meeting Location: southern end of the main parking lot
(just north of Taco Bell).
FULL
Montara State Beach,
Montara
Site Captains: Janice & Iona
Meeting Location: off Hwy 1 in the north lot of what was
previously known as La Costanera Restaurant.
Sign up online here
Mussel Rock Beach,
Daly City
Site Captains: Helen, Joe, Chris & Myrna
Meeting Location: Mussel Rock carpark located at the lower
coastal end of Westline Drive.
Sign up online here
Pillar Point Harbor,
Half Moon Bay
Site Captains: Laurel, Julie, Alex, Meredith & Melinda
Meeting Location: 1 Johnson Pier, near the Harbor Master office.

Sign up online here
Rockaway Beach,
Pacifica
Site Captains: Wendy & Michael
Meeting Location: SW corner of the North Beach parking lot,
near the back corner of the Lighthouse hotel.
Sign up online here
San Pedro Creek,
Pacifica
Site Captains: John & Mark
Meeting Location: end of San Pedro Terrace Rd by the trail head.
751 San Pedro Terrace Rd, Pacifica.
Sign up online here
Sharp Park Beach,
Pacifica
Site Captains: Pauline, Ellen & Deirdre
Meeting Location: corner of Beach Blvd and Clarendon
at the start of the Levee.
Sign up online here
Thornton Vista, Daly City
Site Captain: Cynthia
Meeting Location: Look for our site captains' table after the roundabout on Thornton Beach Rd where the walkway starts.
Sign up online here
Habitat Restoration
Linda Mar,
Pacifica
Site Captains: Michael & Sofia
Meeting Location: east side of Highway 1 in the Community
Center parking lot off Crespi Drive.
Sign up online here
---
April 1st to April 30th:
Your Day, Your Happy Place with Street to Beach Cleanups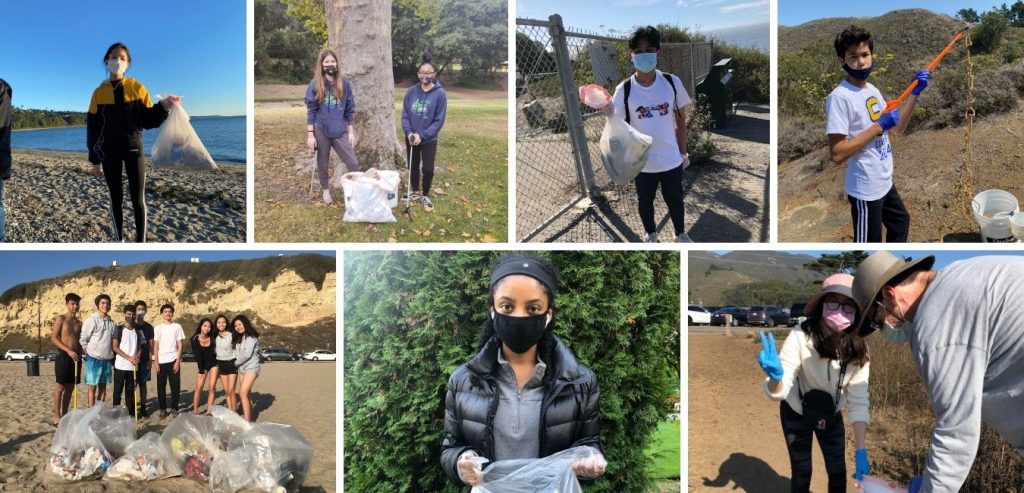 Take advantage of Earth Month to volunteer and do your part and help the planet and the Mission Blue butterflies.
Litter Pick Up
Gardening
Habitat Restoration
Tell us how you did! Send us pictures and a summary of your efforts via email info [at] pacificbeachcoalition.org. We look forward to hearing from you!
Report your beach cleanups efforts with the Clean Swell app!
Locations in Need of Love
2. Free Events
March 31st 7PM PST:
Mission Blue Virtual Talk with Hannah Ormshaw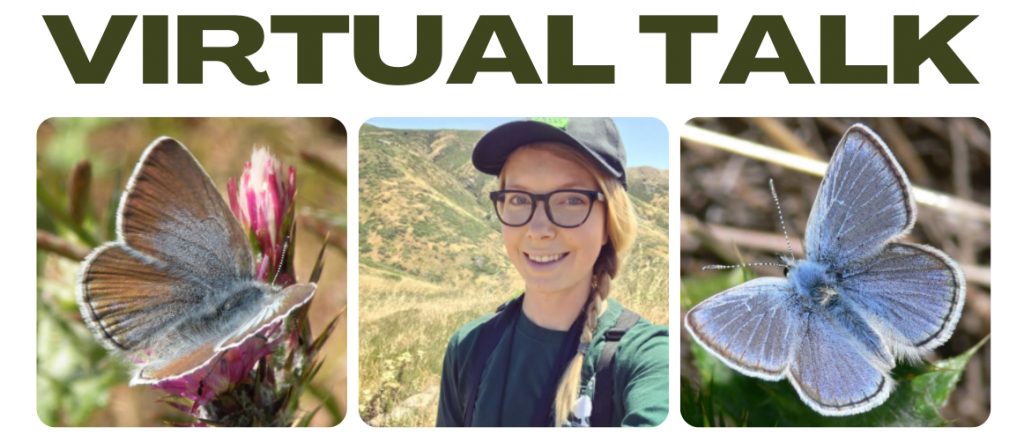 We are super exited to kickoff Earth Month with Hannah Ormshaw, San Mateo County Parks Assistant Director and Mission Blue Specialist. This special online event will happen on March 31st at 7pm. Join us to hear about Earth Day/Month and to learn more about these incredible pollinators native to the Bay Area and sadly on the endangered species list.
This is a free online event happening via Crowdcast. Reserve your virtual seat now:
---
April 23rd 11AM PST:
Earth Day Celebration in Pacifica with Special Guests and Speakers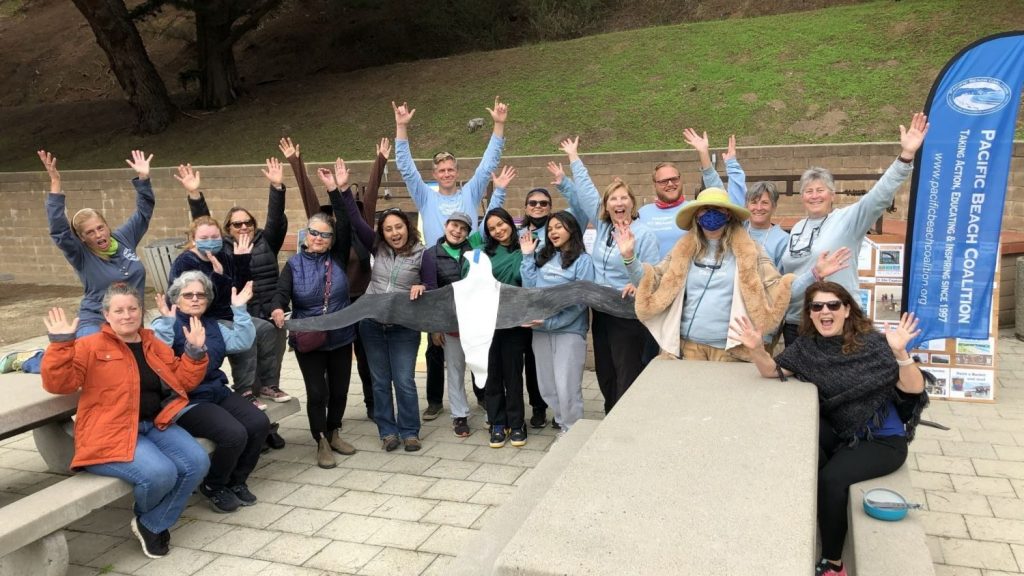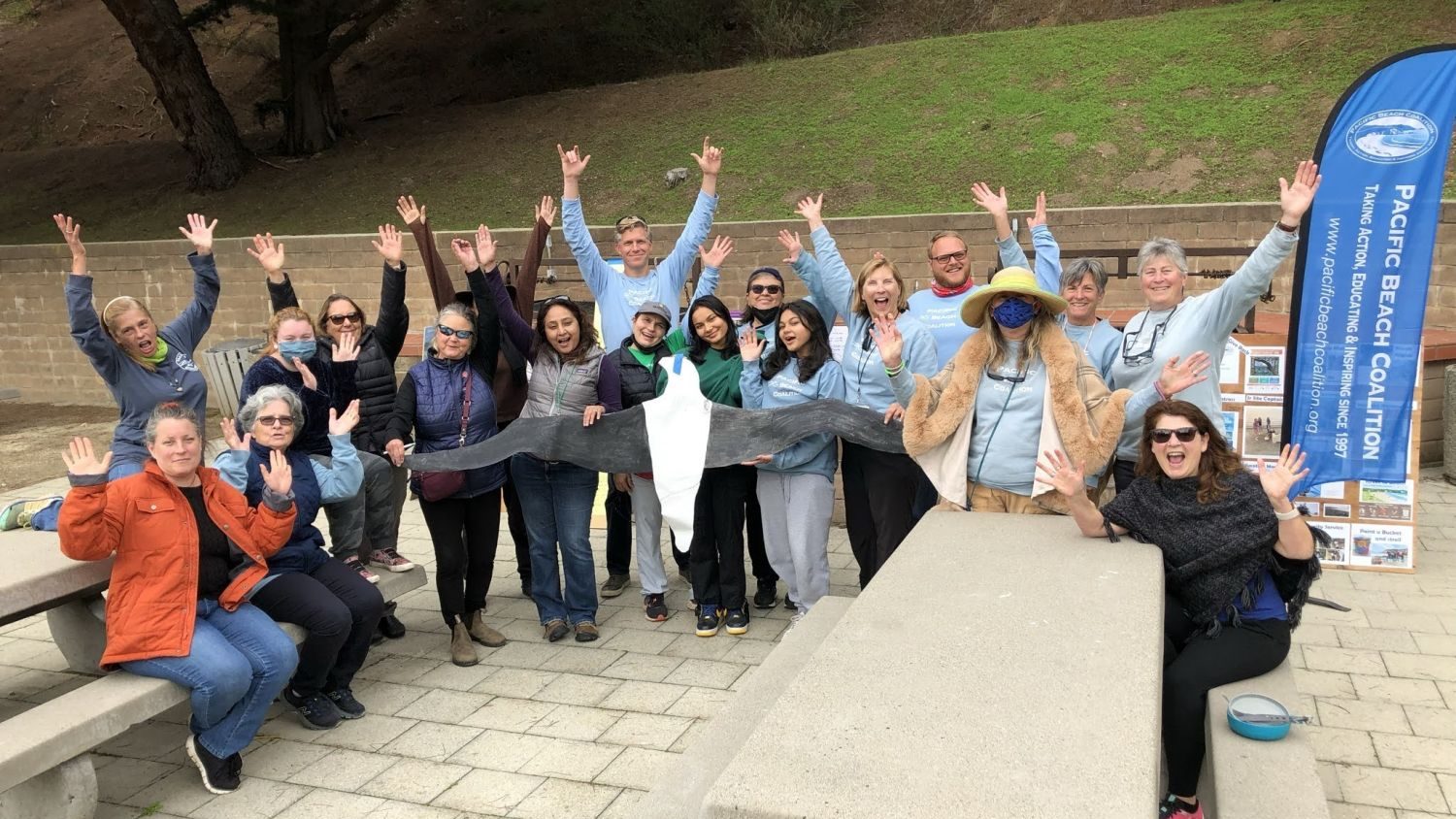 Top off your Earth Day Celebrations by coming to our celebration happening in Linda Mar, Pacifica at 11AM.
We will be joined by speakers including Hannah Ormshaw to teach us some interesting facts about the Mission Blue butterfly, our 2022 Earth Honoree.
This in-person event will be streamed live thanks to our friends at the Pacifica TV, PCT.
So please join us, virtually or in-person to celebrate Earth Day and the ocean.
---
Other Events Happening at the Pacific Library
April 2nd Food Preservation to Prevent Food Waste 2:00pm Learn more >
April 11th Composting with Fresh Approach 11:00-12:30 Learn more >
April 14th Gardening for Bees and Butterflies 4:00-5:30pm Learn more >
April 20th Atlas of Disappearing Places Earth Day Talk With Christina Conklin -Author Talk 6:30-7:30pm Learn more >
April 21st Spring Into Nature 4-5pm Learn more >
Native Plant Sale at the Sutro Nursery
April 16th Sutro Stewards plant nursery in San Francisco Learn more >
3. Learn with Educational Activities
April 1st to ongoing:
Mission Blue Activity Book for Teachers and Homeschooling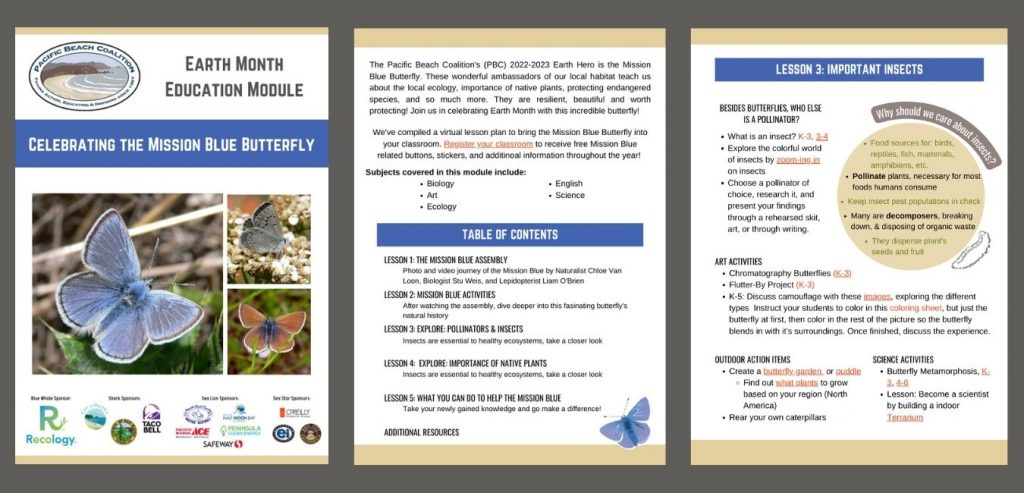 The Pacific Beach Coalition's 2022 Earth Honoree is the Mission Blue. These fascinating pollinators teach us about ecology, coastal habitats and so much more. Please join us in celebrating Earth Month with the Mission Blue.
We've compiled a virtual lesson plan to bring the Mission Blue into your classroom. Register your classroom and receive a free activity book about the Mission Blue (PDF), buttons and bookmarks for each of your students (while supplies last).

Subjects covered in this module include:
• Ecology
• Science
• Art
• English
There is a lot of activities in this PDF so it might take a couple of seconds to load.
---
Activities to Print, Always Available on Our Website
Over the years, we have been gathering a lot of different activities that can be done by kids of all ages either for a school projects or just to keep some children occupied at home.
Please visit our different toolkits and feel free to print any of the activities we selected for you below.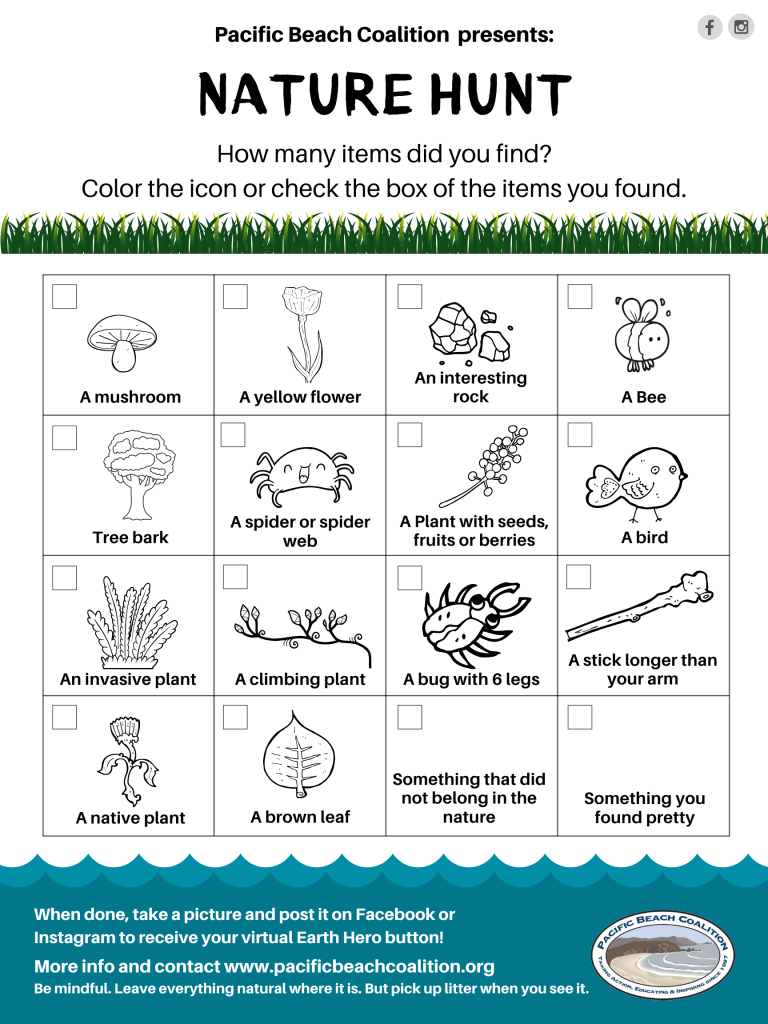 ---
Invite Your Family & Friends To Join You