Past Event – 16th Annual Surf Movie Night

We are pleased to introduce our 2023 Annual Surf Movie Fundraiser which for the first time in 3 years, will happen IN PERSON!
16th Annual Surf Movie Fundraiser
FRIDAY, FEBRUARY 10th 2023
Keep It A Secret
Mildred Owen Concert Hall, 1200 Linda Mar Blvd, Pacifica, CA
Keep It A Secret is a surf story that bring us back to the early 1970s where the world-class waves of Ireland were uncharted waters for the international surfing community. Amidst the conflict of the Troubles, pioneers in both Dublin and Belfast transcended political hostilities to host the 1972 Eurosurf championship. This look into the unsung history of Ireland's now world-renowned surf scene details the power of sport to bridge any divide. – Brandon Harrison
$20 Online Advance Tickets Now For Sale for the 6PM or 8:30PM Show
6PM SHOW => SOLD OUT
8:30PM SHOW => SOLD OUT
$25 Tickets Will Be Sold At the Door
Many people might be surprised to learn that Ireland has since become a global surfing destination, with a coastline twice the length of California's and world-class waves to match it. Nowadays the Emerald Island is well known for world class surfing, but back in the early '70s surfing in Ireland was completely unknown to the outside surfing world.
"Keep It A Secret is a total gem"

Reel News Daily
Keep It A Secret is the first documentary film to tell the inspiring story of the surfing pioneers from Northern Ireland and the Republic of Ireland, who found in the exhilaration of wave-riding an escape from The Troubles and a common bond that transcended the political hostilities and religious sectarianism that divide their countrymen.
Q&A with special Irish guests
Featuring local surf videos, Mavericks and more!
Drawing prizes up to $900 value
Please bring cash as we won't have card readers. Cash will be needed to purchase refreshments and drawing tickets.
We Will Be Proudly Serving Pedro Point Brewing Beers
Big thanks to the Pedro Point Surf Club, Pedro Point Brewing for the beers and to our premier sponsor, Recology of the Coast.
And thank YOU for supporting Earth Month and our annual programs to keep our beaches and ocean clean, restore habitat and connect people to the earth!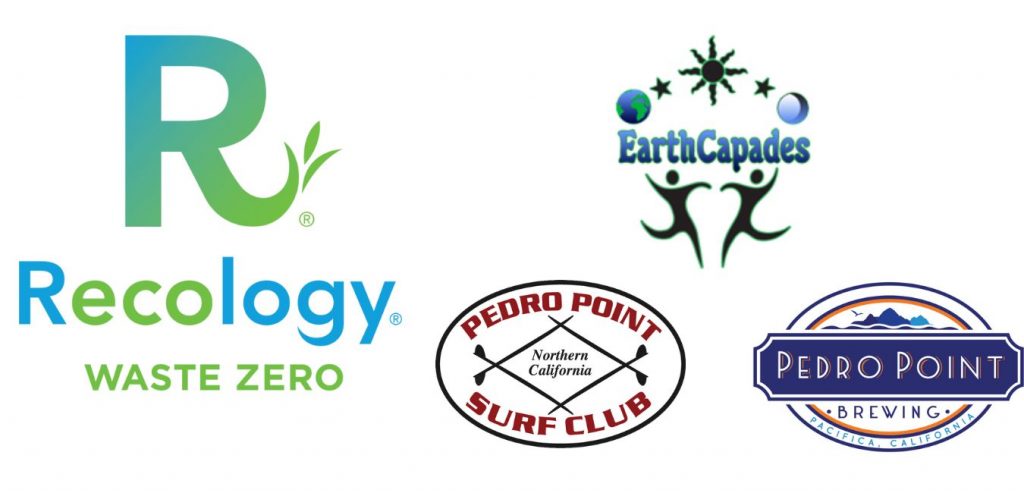 Tickets, Time & Location
This year, for this IN PERSON movie night happening on Friday, February 10th, we will have 2 shows:
6PM & 8:30PM SHOWS => SOLD OUT
@ Mildred Owen Concert Hall, 1200 Linda Mar Blvd, Pacifica, CA
LIMITED SEATING
$25 Tickets For Sale at the Door
1 ticket per person. The tickets are $20 if you purchase them in advance and they will be sold for $25 at the door. Please note that the number of seats is limited to 175 per showing. For this reason, we highly recommend that you purchase your tickets in advance.
Secured payment with Eventbrite. You can also buy tickets directly from Eventbrite here.
"You always pick great movies and I've been enjoying this event for several years. Thank you for organizing it."
"Program and movie were uplifting and positive. Wonderful to see so many young people participating in your programs. Very inspiring. Congratulations!"

– Anonymous participants
"This PBC fundraiser is not just a movie, it is an event. Year after year it shares an inspiring insight into the ocean and the surfers & volunteers who love the ocean!"

– Pedro Point Surf Club's Greg Cochran
"Fun and inspirational night! Thanks to everyone who worked out front and behind the scenes, organizing details great and small! It was a treat to attend!"

– Participant, Gail M.
---
For the first time in years: IN PERSON Viewing
We are so excited to bring this event back home to Pacifica after doing it online because of COVID-19. Feel free to wear a mask if this practice makes you feel more comfortable.
As we get closer to the event and to provide you with the best experience, we might be be sending you a couple of emails. So if you previously unsubscribed from our newsletters, you won't be receiving them. For the next couple of weeks, please re-subscribe. You can unsubscribe again after the event (we only send 1 email per month or so).

Keep It A Secret recounts the inspiring true story of the dawn of Irish surfing and how the sport's brave pioneers found peace in the surf during the most violent years of The Troubles conflict.
Sean Duggan, Producer/Director, is a Los Angeles based producer and filmmaker. Keep It A Secret is his debut feature length film.
Jay Keuper, Editor, is an editor who has been engaged primarily on documentary films for more than 3 decades.

Photo credits: www.keepitasecretfilm.com/
Keepitasecretfilm-100338132019857
@keepitasecretfilm
Tell Your Friends and Family About this Event!