Be Our Next Citizen Scientist
Thank you all of you who are cleaning up the places you love or the places near your home. This year, with all the cleanups done all over the Bay Area, the State of California and beyond, we think that some of our neighborhoods are cleaner than ever.
Join Us And Become A Citizen Scientist
If you are already doing cleanups but are not yet recording the trash you collect, it is now time to move on to the next phase: data collection!
Thanks to the Clean Swell app, you can easily record the pieces of litter that you pick up either during or after your cleanup. The app can be downloaded on iPhone and Android mobile devices.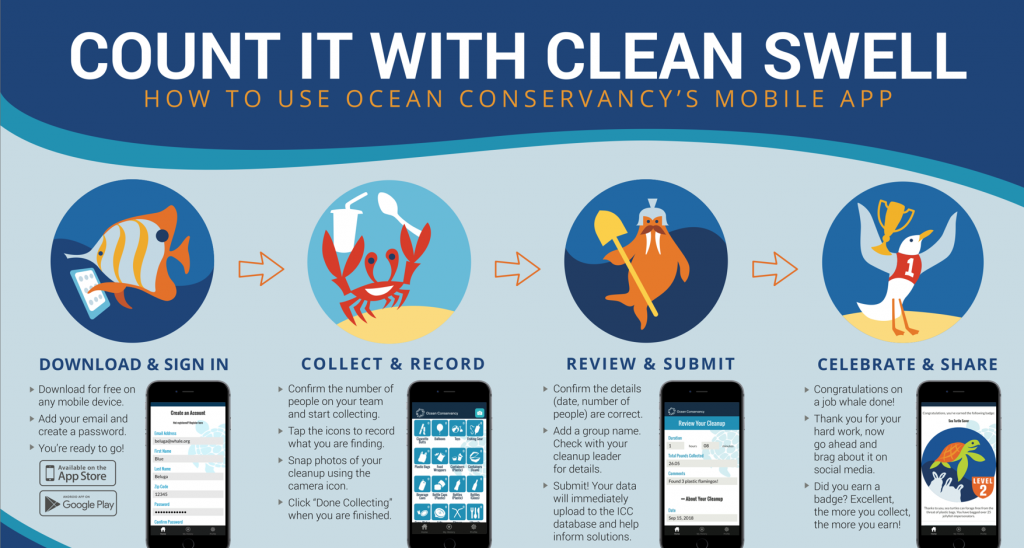 By recording your trash, you become a citizen scientist and this litter data will be used by us, to recruit more volunteers like you for instance, but also by the California Coastal Commission to pass bans and measure their effects. This app is used all around the World!
5 Tips For A Successful Street to Beach Cleanup
Make sure you use reusable gloves and buckets (to be more sustainable)
Have the Clean Swell app on your phone (and you have battery)
List "Pacific Beach Coalition" as your group
If you have a partner, one can collect the trash while the other enter the data on the phone – If no partner, you can collect the data at the end of your cleanup
Take pictures of you and the trash that you collect and share them. This will encourage other people to do their part
You can find more info to have a great experience here. And if you need community service hours, we can verify your hours by following these instructions.
Average Amount of Trash Collected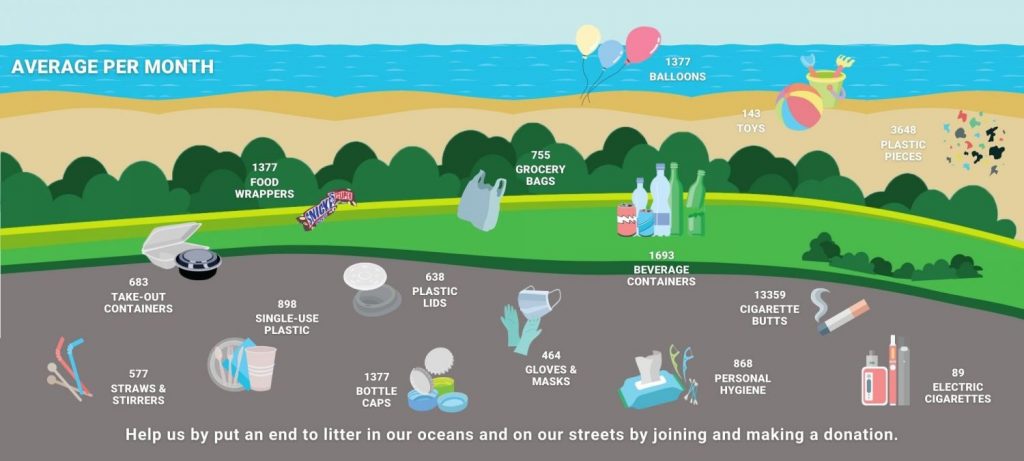 The Faces Behind The Street to Beach Cleanups Program